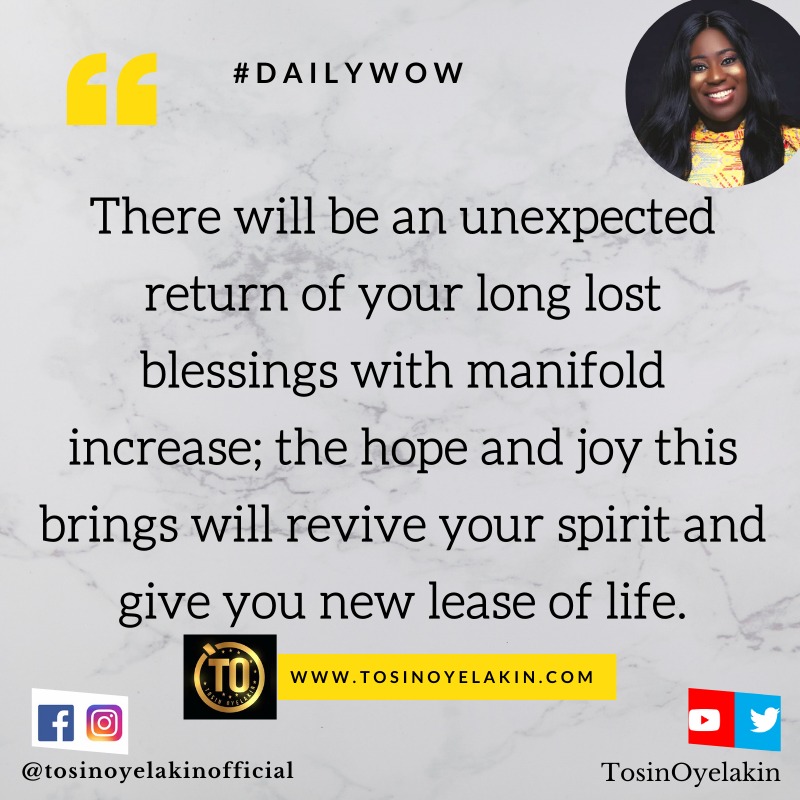 Uncategorized
Blessings Restored Revive the Spirit
The pain of losing something or someone so precious and promising is very debilitating to ones heart. When you had hoped that a gift or blessing you received would change your life forever, and you then lose that thing, it can adversely affect your mental health.

At the beginning, you may hope against hope that you'd be able to restore the blessing, but as time passes, you may start to lose hope.

The pain would still be there, but dulled. Each time you remember, you might sigh, thinking about what could've been had you been able to retain the blessing.

It could be a business proposal that you were hoping would secure you that big contract. It could be a promotion, investment or even a person that you lost.

It's never easy bearing this kind of pain. Some fathers or mothers may, at the end of their lives, relate this to their child with so much regret, wishing things could've turned out differently. How great their lives would have been!

Now, I tell you, you who trust in Yahweh but have lost one blessing or the other. One opportunity or the other. Prospects, dreams, hopes, desires, whatever it is, and you're learning to live with the loss. Despair not!

There will be an unexpected return of your long lost blessings with manifold increase; the hope and joy this brings will revive your spirit and give you new lease of life.

It will be restored to you, and with interest too. This is the word of the LORD to you. You shall see His restoration and your spirit will be revived!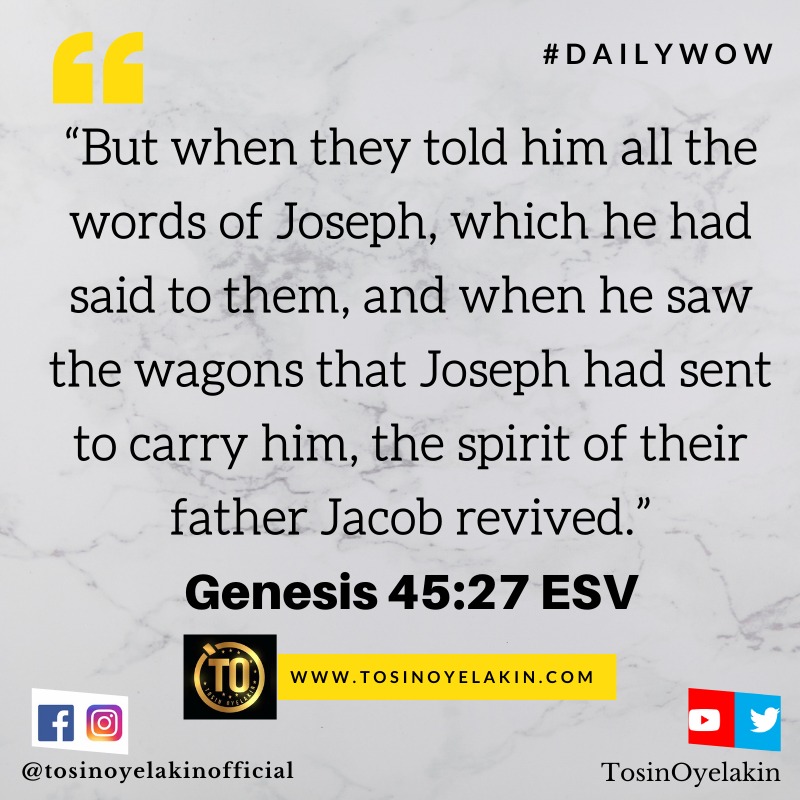 Prayer:
Father, thank You because You specialise in restoration of all lost causes. Where our abilities end, there Yours begin.

We rejoice in Your promise to restore any blessings we may have lost. We receive new leases of life as we start to see this word of promise manifest in all our lives in Yeshua's mighty name. #Selah

Have a wonderful day and stay safe under the blood ? Agape ❤️
© Tosin Oyelakin 2021