Uncategorized
Cart For His Glory
A king, once he has made a decision on what to do, gives a decree or a command, and that thing gets done. That is a king who is fully aware of the power and authority that he carries.

The LORD has given His children, who are His kings, the power to decree a thing and it will be established. We have the power to command and it gets done.
.
This is your destiny in Christ. The enemy may try to stop you, or doors may try to shut against you, but there is immense power in the words that roll off your tongue. So, use it!
.
Your destiny in Christ is steeped in the glory and favour of Yahweh. This is the reason why you were created … to display His praise and glory in the way you manifest His power and victory.
.
Therefore, there is no door that can stop Yahweh from using your destiny as the cart for His glory. Command! And the gateway of your destiny will open up to Him.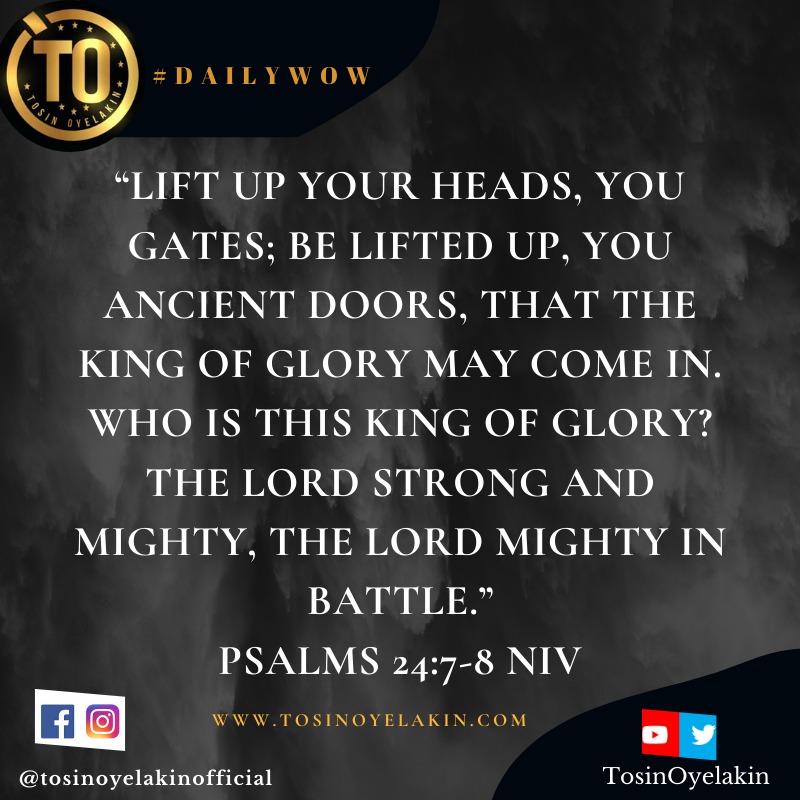 Father LORD, I decree that every glorious destiny that has hitherto been kept behind the enemy's gates be released now.

I declare all gates and everlasting doors lifted so that the will and counsel of the King of kings will be done in our lives, now and forever in Yeshua's mighty name! #Selah.

Have a blessed day. Agape ❤