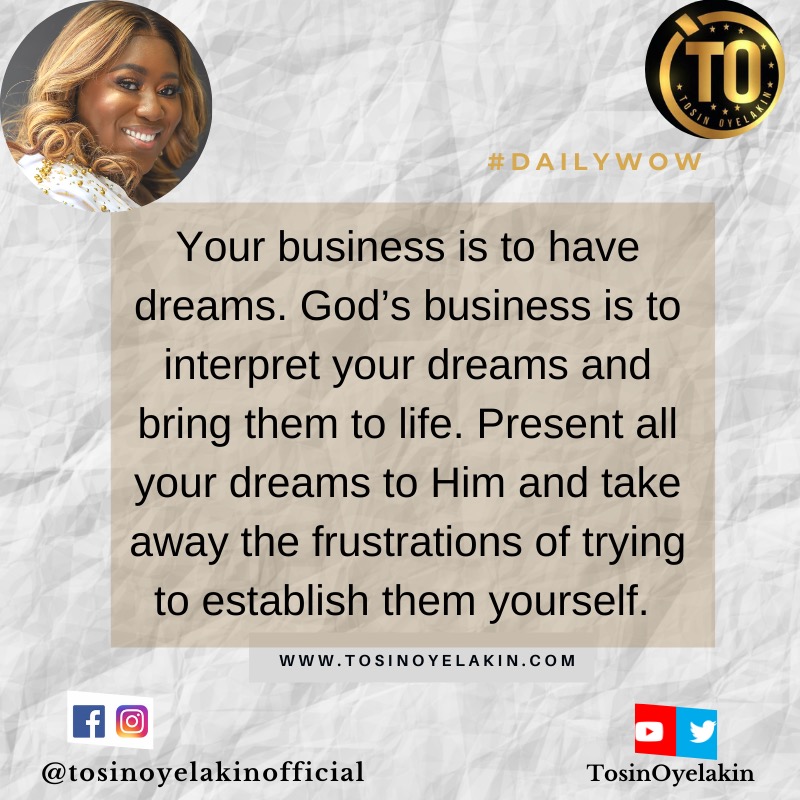 Uncategorized
Bring Your Dreams to Life
It's good to have dreams. In fact, I believe it's one of God's ways of letting us know His plans for our lives. This fact really came through in the story of Joseph.
When well guarded and guided, what we dream of becoming in life can actually become a reality and without having to struggle for it.
On the other hand, our dreams in life can become sources of deep frustrations and sorrows, especially when we try to bring them to life by ourselves and in our own way.
Or when we allow our dreams to veer off the course that God has set for us. That is, when we begin to have desires that aren't in line with Yahweh's will for us.
He is only one person who can make all your dreams come true, but they have to align with His plans, and only in His time. There's absolutely nothing wrong with having dreams and working hard towards them.
Your business is to have dreams. God's business is to interpret your dreams and bring them to life. Present all your dreams to Him and take away the frustrations of trying to establish them yourself.
So in all your dreaming and seeing things you desire being established by envisioning them in your minds eye, ensure that Yahweh is at the centre of it all! Make it easier on yourself.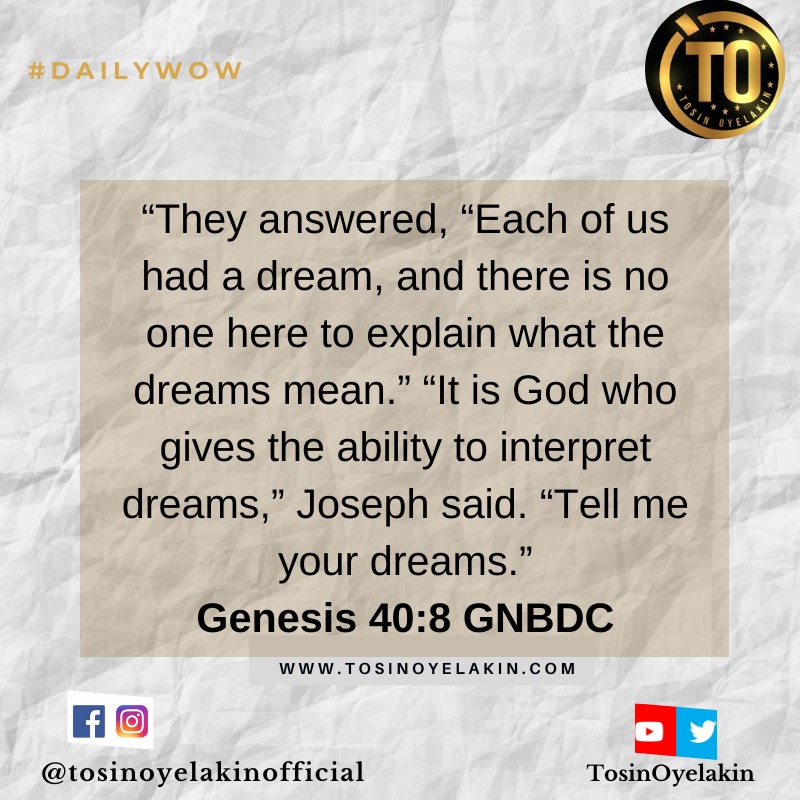 Prayer:
Father, thank You You for all the dreams and visions that are inspired by You in us, Your children. They really attest to the fact that Your thoughts towards us are indeed good.
Please LORD, establish for all Your children every dream and vision that You're helping us to have for ourselves. Take away constant hardships and frustrations from their achievements, but give us ease of passage into making them our realities in Yeshua's mighty name. #Selah
Have a marvellous day and stay safe under the blood ? Agape ❤️
*© Tosin Oyelakin, January 2022*
Music: Tosin Oyelakin – Holy Spirit