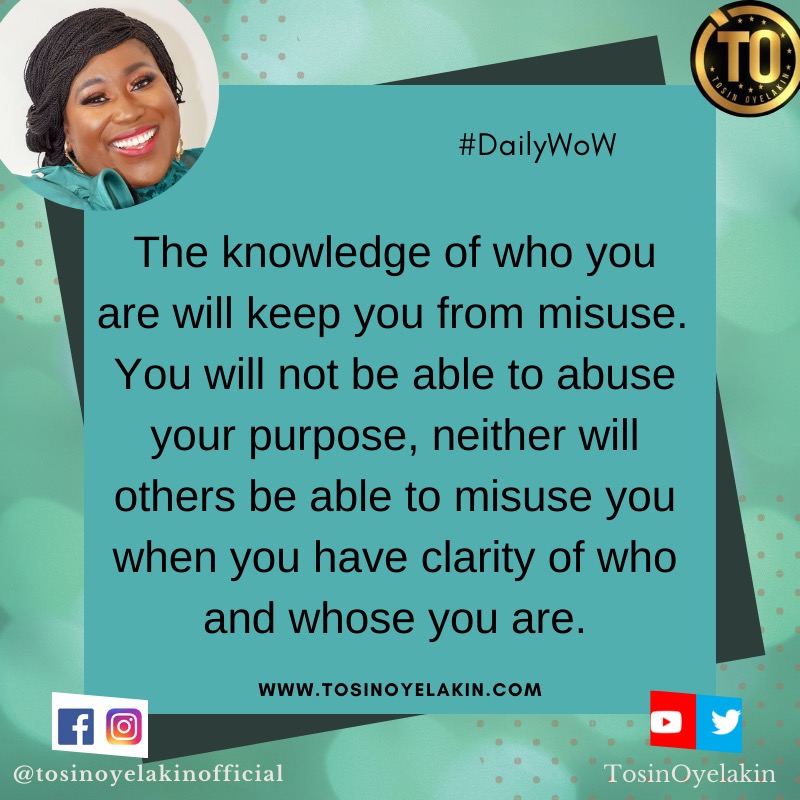 Uncategorized
Knowledge Prevents Misuse
There are so many gadgets today that can be used for so many different things. Take my air fryer for instance. It has so many different functions in it.
You can use it to fry, bake, dehydrate and roast. Now, to maximise all of this functionalities, you need to be aware that it is part of what the air fryer can do.
When you call it an air fryer, that name can make you think that's all it does. However, with the manufacturer's manual that comes with it, you will be able to discover its full potential and it will be even more useful for you.
Without this knowledge however, it's possible to misuse or underuse this cooking gadget. It's the same with us humans. I see a lot of people misusing themselves and allowing others to do the same simply because they are ignorant of their full potential.
They live life, oblivious to who they are and how much they are capable of. And because they don't know, they're unable to 'guide' others as to how they should be seen and treated.
The knowledge of who you are will keep you from misuse. You will not abuse your purpose, neither will others be able to misuse you because you have clarity of who and whose you are.
Now, more than ever, we need to take charge of our lives; under the guidance of the Holy Spirit, of course. Let Him show you your manufacturer's manual.
This will tell you exactly how much you're capable of, and how many functionalities you possess. I'm sure this revelation will shock you in a most pleasant way! Then, you can take better charge of your own life with God Himself at the wheel.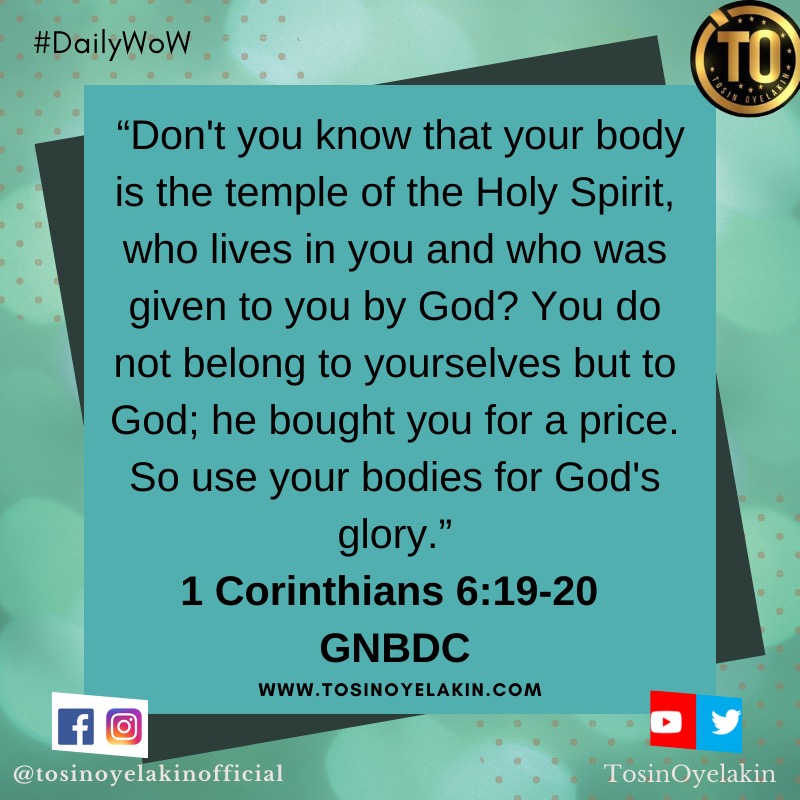 Prayer:
Father, thank You because we are the most amazing of all the creatures that You made. We have so much that You have invested in us just for Your glory to manifest through us.
Please LORD, reveal to each and everyone of us exactly what we are capable of according to the Grace that you bestowed on every individual. May we not continue to misuse or underuse our great potentials in Yeshua's mighty name. #Selah
Have a great day and stay safe under the blood ? Agape ❤️
*© Tosin Oyelakin, January 2022*
Music: Tosin Oyelakin – Shammah