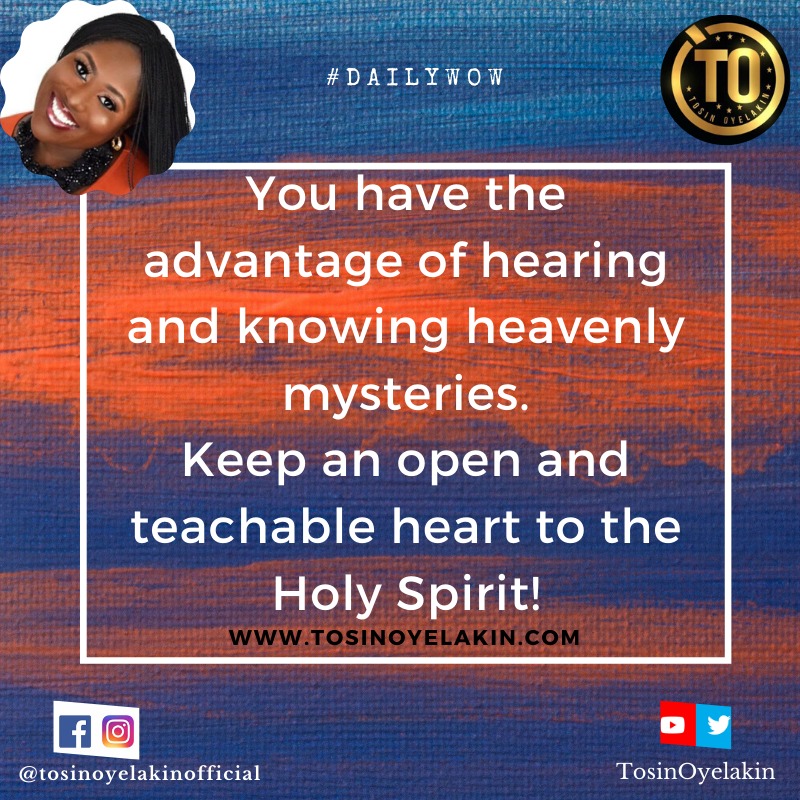 Uncategorized
An Open and Teachable Heart
Yeshua, before He left the earth, said to His disciples, "I have to go so that the Holy Spirit could come and teach you all things, even the mysteries of the Kingdom" (paraphrased).

So, for everyone who is a born again child of God, the Holy Spirit has been given to help us and reveal things to us that we would otherwise not know or understand about our Father and His kingdom.
.
However, a teacher can only successfully impart knowledge to the extent that the student is willing to imbibe knowledge. The Holy Spirit can only teach us if we will receive His teachings.
.
We can only receive the mysteries that He reveals when we keep an open heart and don't resist Him. These mysteries could be totally different from what you have been taught or what you think you already know.
.
But this is the truth: You have the advantage of hearing and knowing heavenly mysteries. Keep an open and teachable heart to the Holy Spirit!
.
Listen and learn everything that He will be revealing to you. If He asks you to do or say something that seems "foolish," just do it! Whatever path He leads you, as long as you know it's His leading, walk in it! By this shall we prosper.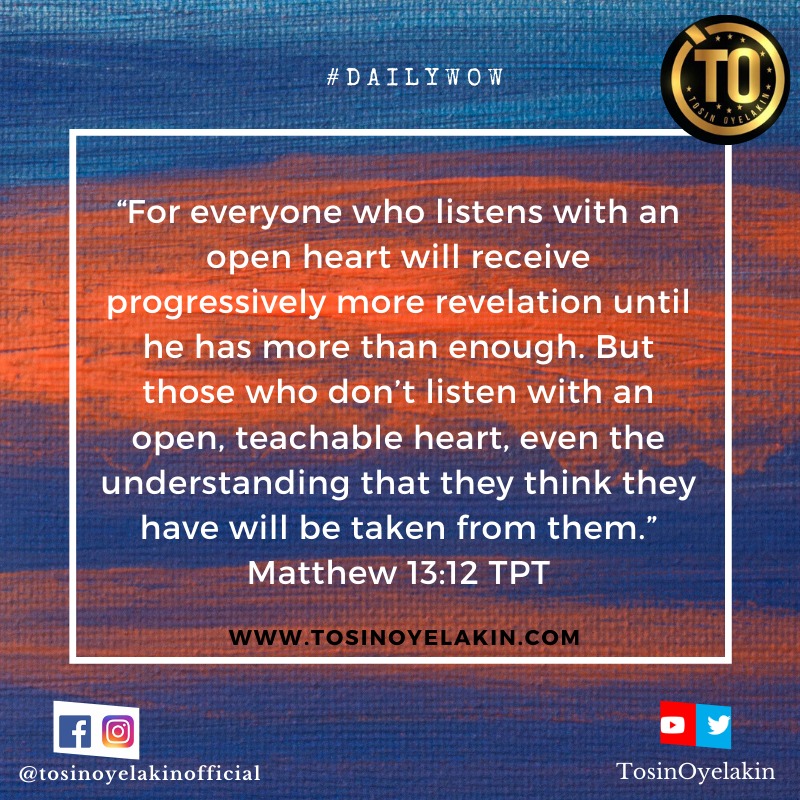 May Yahweh give us further understanding and teachable hearts. Help us to recognise and be obedient to the leadings and teachings of the Holy Spirit, in Yeshua's mighty name. #Selah.

Have a blessed day. Agape ❤