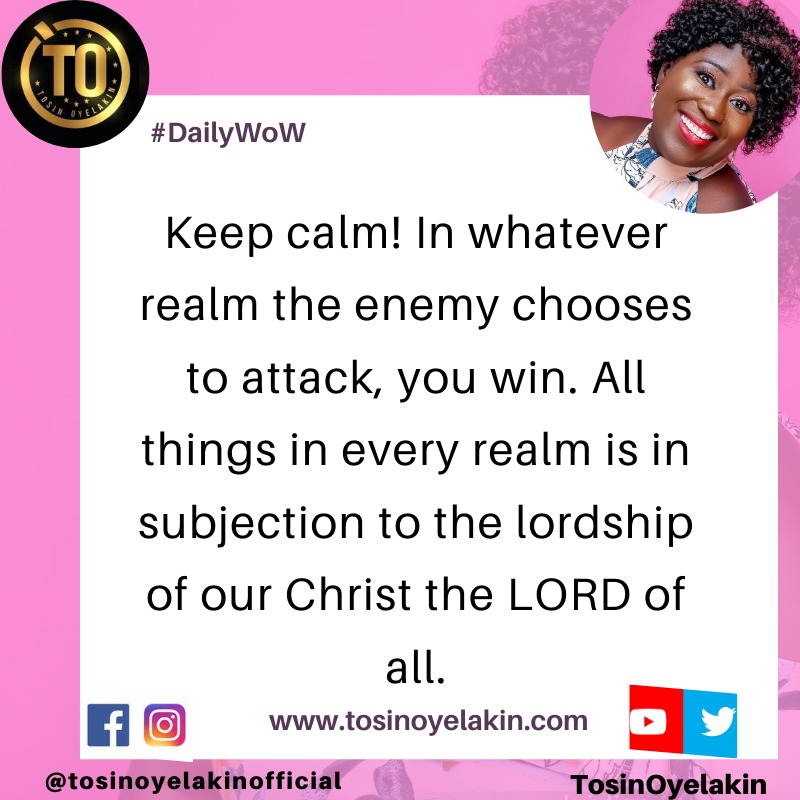 Uncategorized
All Things In Every Realm
Everything, including those which we can or cannot see, operates from either one of two realms; physical or spiritual. In every realm, there is always a power play going on.

Everyone and everything want dominion and rule. We all want to be in control and wield power over all things, such that everything goes in our favour!

But with the power play between good and evil, the enemy will try to attack us in both realms. He uses every means available to him, to fight the will of God. His battle is not directly against us, but he tries to use us to get at God. And so, he attacks us.

When faced with these battles, it is important that we understand who has full control over all powers, rule and dominion. Because this is the One who has the victory at all times.

When you have this knowledge, you will not fret. You keep calm! Because in whatever realm the enemy chooses to attack, you win. All things in every realm are in subjection to the lordship of our Christ. the LORD of all.

And as believers in Christ, we also possess the same power and dominion that He has. This is because He conferred it all on us and we always win!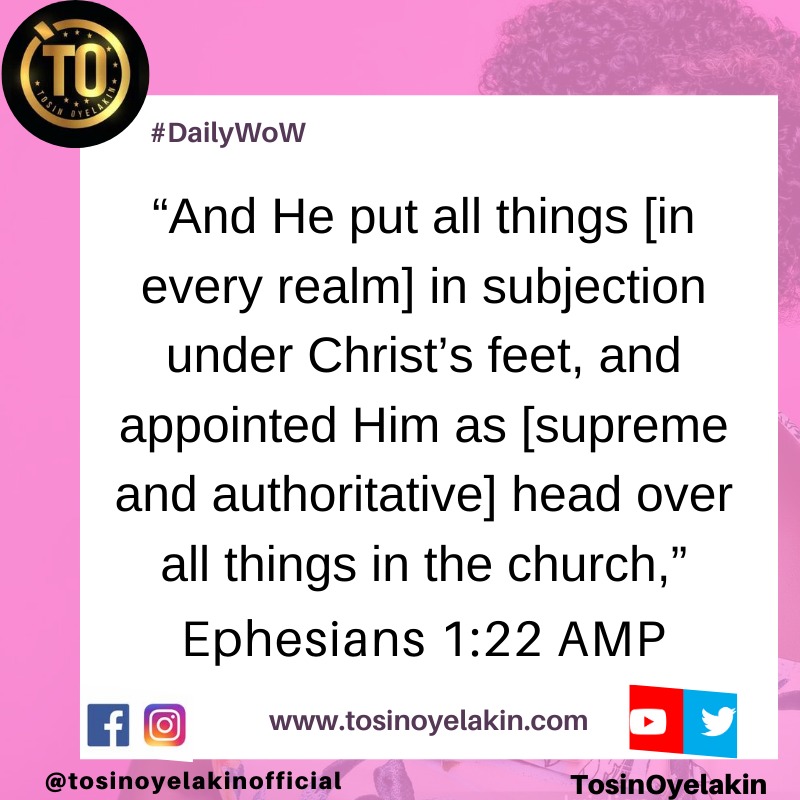 Prayer:
Father, thank You for our authority in Christ to reign over all principalities and powers. Thank You for giving us dominion over all powers in every realm.

We exercise our authority and command all spiritual and physical battle against us to bow to the lordship of Christ our LORD. We reign and rule with Him, in dominion, power, authority and victory, in Yeshua's mighty name. #Selah.

Have a victorious day and stay safe under the blood ? Agape ❤️
© Tosin Oyelakin 2020