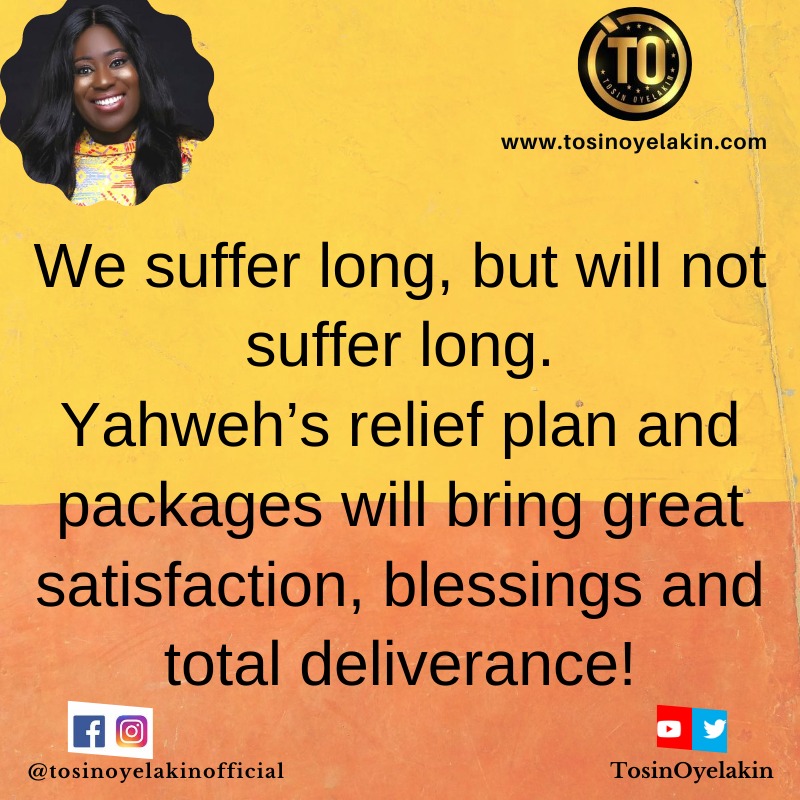 Uncategorized
Yahweh's Relief Package
Life has different moments that it brings. Oh yes, everyone goes through these moments. Some come and go very quickly, while some others take time to shift.

One thing though, that's assured for those who love Yahweh and are called according to His purpose, is that all of life's moments work together for their good.

Right now, you may not understand why some moments have rocked your world, causing you to feel abandoned or attacked. You may also not understand why some of these things have persisted for some time.

And I don't have a straight cut answer to encourage you with. But, one thing that I can assure you is that Yahweh never fails in His promises. No, never! He waits and watches, but He always has a plan.

And it doesn't matter how long He allows you to be in that situation for, it will however, not last for eternity. We suffer long, but will not suffer long. Yahweh's relief plan and package will bring great satisfaction, blessings and total deliverance!

Every word of His will come to pass. You will have abundance. You will overflow in His blessings and anointing. No one shall be able to laugh you to scorn anymore. And your adversaries shall be driven well away from you!

Keep trusting, stay faithful in all your dealings and you will yet see the manifestation of Yahweh's relief package for you.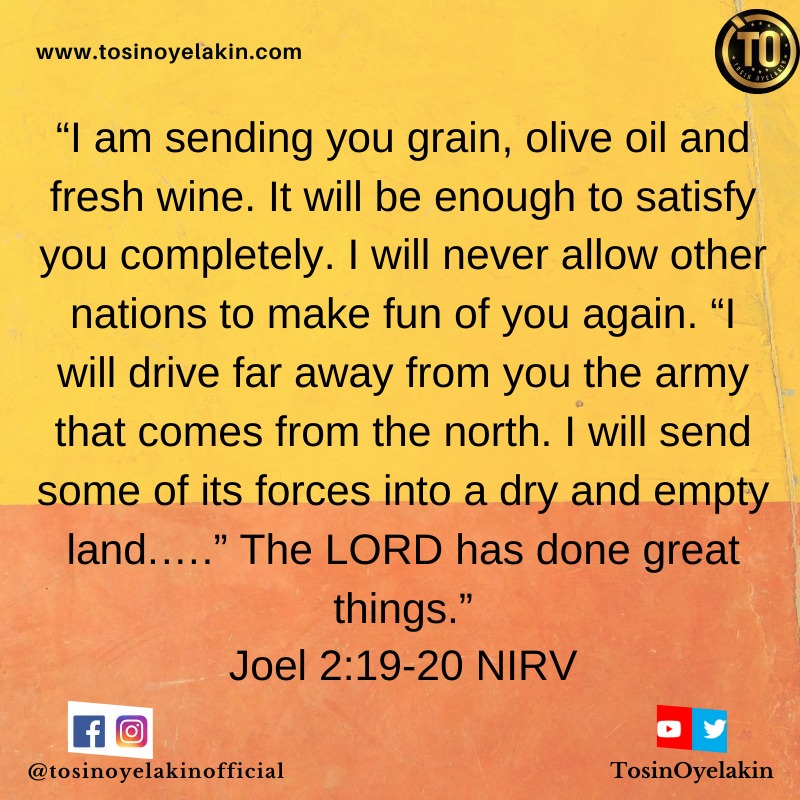 Prayer:
Father thank You for Your promises to bless and fight for us. We receive the manifestation of all of Your promises to us in Yeshua's mighty name. #Selah.

Have a wonderful day and stay safe under the blood ? Agape ❤️
© Tosin Oyelakin 2020