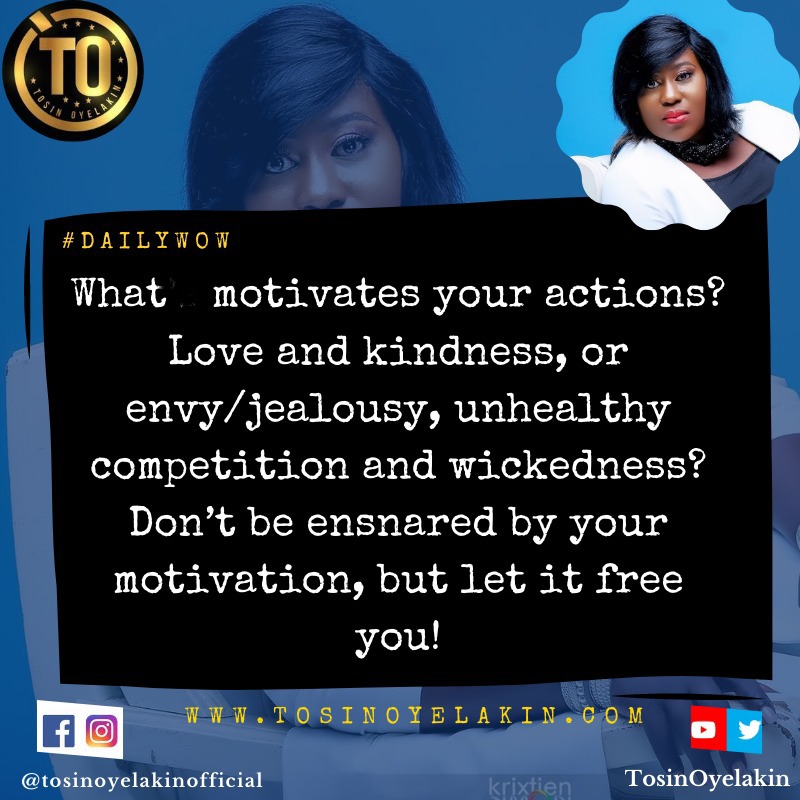 Uncategorized
Motivation Matters
Kinesia is movement of any form. It denotes activity or action. But it doesn't occur on its own. There's always a force that initiates and sustains kinesia.

When you get up to do something, a force has been applied to you body to initiate that action and keep you moving. Every action we take has a force behind it. This force is your motivation.

When you choose to say hello to someone and smile at them, something in your mind has motivated that action. Also, when you choose to ignore someone, you have been motivated by something.

Everything you do to others, positive or negative, genuinely or in pretence, good or bad, you have your reasons, and Yahweh knows them all. That is what He uses to judge whether our actions are acceptable or not.

As Christians, we know the motivation behind Christ's every action is love. That is what brought Him to earth, made Him work all those miracles and the only thing that kept Him on the cross till He died. And that is what freed Him in the end, love.

What's motivates your actions? Love and kindness, or envy/jealousy, unhealthy competition and wickedness? Our motivations can either free us or chain us. Don't be ensnared by your motivation, but let it free you!

We experience true freedom when we relate with everyone with a clear and undiluted conscience which is powered by Love Himself. Let Love reign and rule!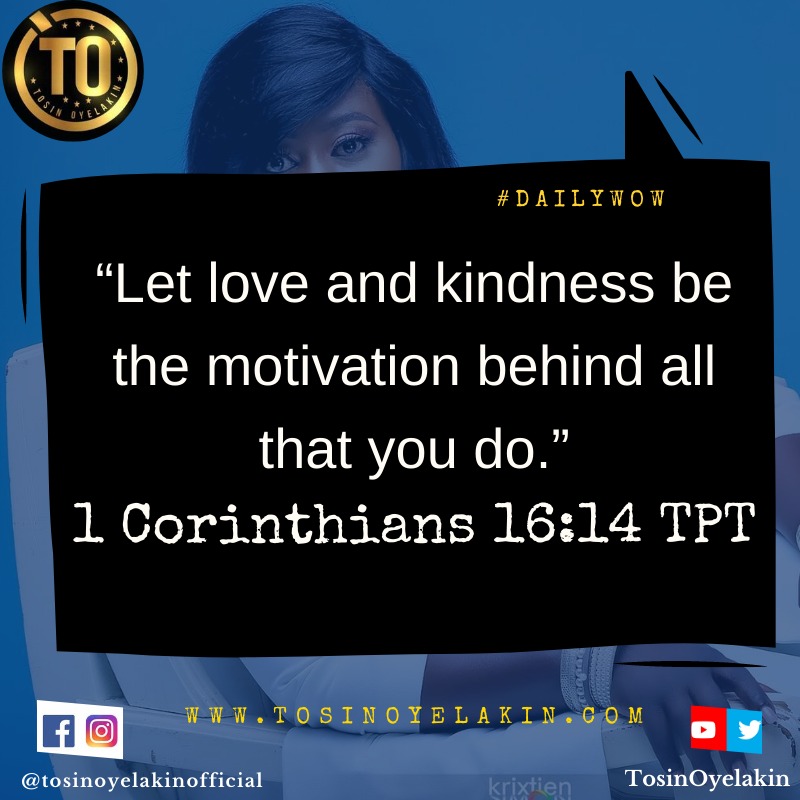 Prayer:
Father, please help our hearts to operate from the same kind of love that You give. Teach us to be motivated by the right thoughts and intentions so that we may be well and truly free in Yeshua's mighty name. #Selah.

Have a beautiful day and stay safe under the blood ? Agape ❤️
© Tosin Oyelakin 2020