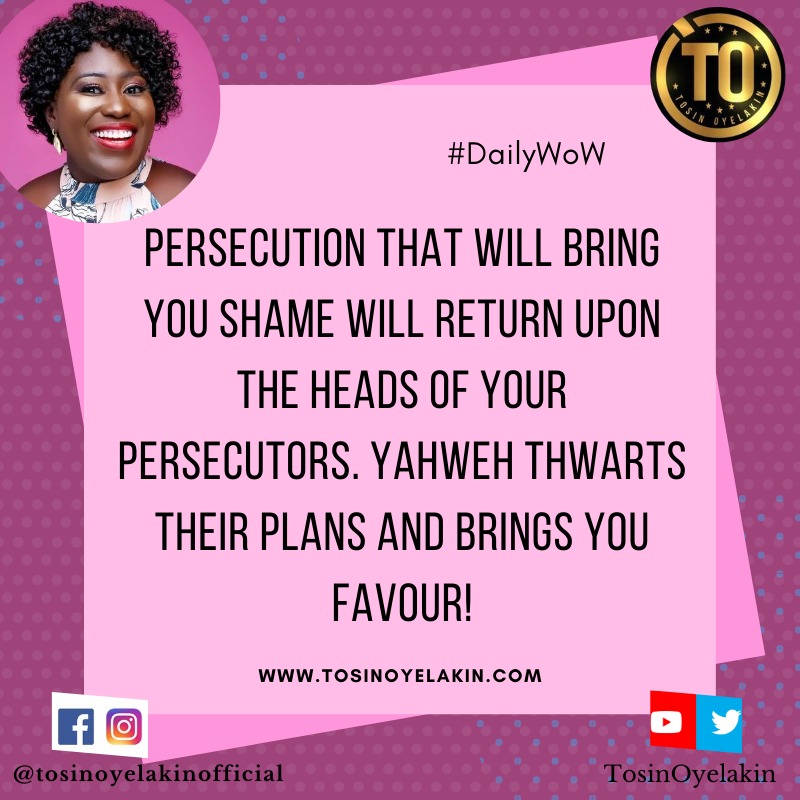 Uncategorized
Victory Over Persecution
In the current world that we live in, if you stand for something that is different from what is popular, you generate a lot of attention. Most of this is unpleasant.

People see you as being rebellious to the norm. They see you as trying to go against the grain which is socially unacceptable. You need to be able to blend in, they would say.

You shouldn't air views that are different, and if you do, they turn on you and persecute you.

That is the case for us, believers in Christ Jesus, who have been called, not to conform to this world and it's permissive ways, but to stand out and go against the norm.

We are to shine our light, so bright that men see and glorify our Father in heaven. This could make the world become suspicious of our motives, because it is no longer normal to be good, kind and loving against all odds.

They may want to push your buttons and cause you to cave in to their pressure. But we will continue to stand strong in the strength and grace of the Holy Spirit in us. Yahweh will fight for us.

You will not be ashamed for standing for His will. Persecution that will bring you shame will return upon the heads of your persecutors. Yahweh thwarts their plans and brings you favour!

Every time you stand for His righteousness, He will release angelic help to protect you from the backlash. They will bear you up in their hands, so you will not stumble and fall.

Keep standing, don't cave in. The LORD is your strength!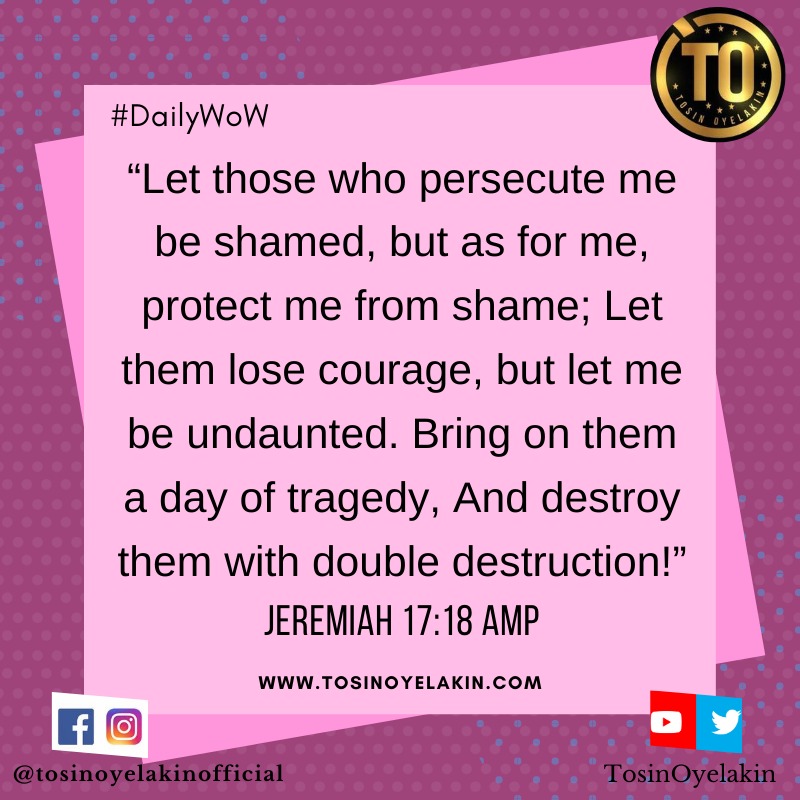 Prayer:
Father, we ask that you protect us from persecution and shame. Let our persecutors weaken while we become stronger and stronger in You.

Keep us from falling into any traps laid up for us as we walk in Your righteousness and holiness, in Yeshua's mighty name. #Selah.

Have a glorious day and stay safe under the blood ? Agape ❤️

© Tosin Oyelakin 2020