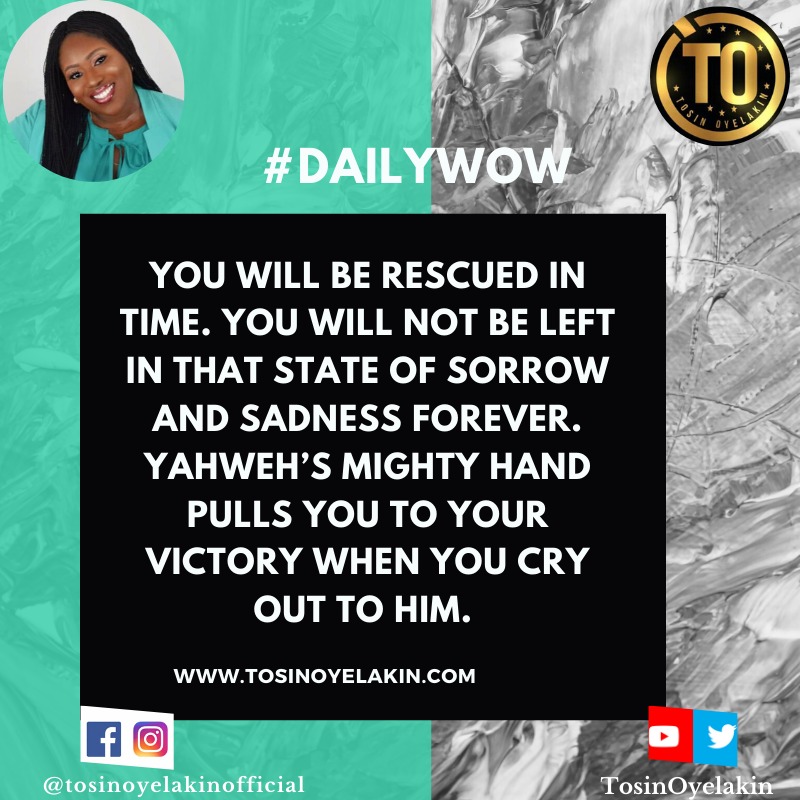 Uncategorized
Timely Divine Intervention
So many times in my life, I have felt like I have been praying the same prayer point for so long. I have felt like I've been seeking for help on certain issues but not getting it answers on time (that is, my own time).

I'm sure we've all felt like this at some point in our lives. I believe David did as well, and that's why he said this prayer in Psalms 31.
.
He must've reached a rather desperate point for him to cry out for a timely and quick divine intervention.
.
There is nothing wrong in asking Yahweh to answer us quickly. We may have found ourselves in situations that are so desperate that we need the immediate move of God. Go on ask for it!
.
You will be rescued in time. You will not be left in that state of sorrow and sadness forever. Yahweh's mighty hand pulls you to your victory when you cry out to Him.
.
He is ever faithful and will always come through for us. Never too late!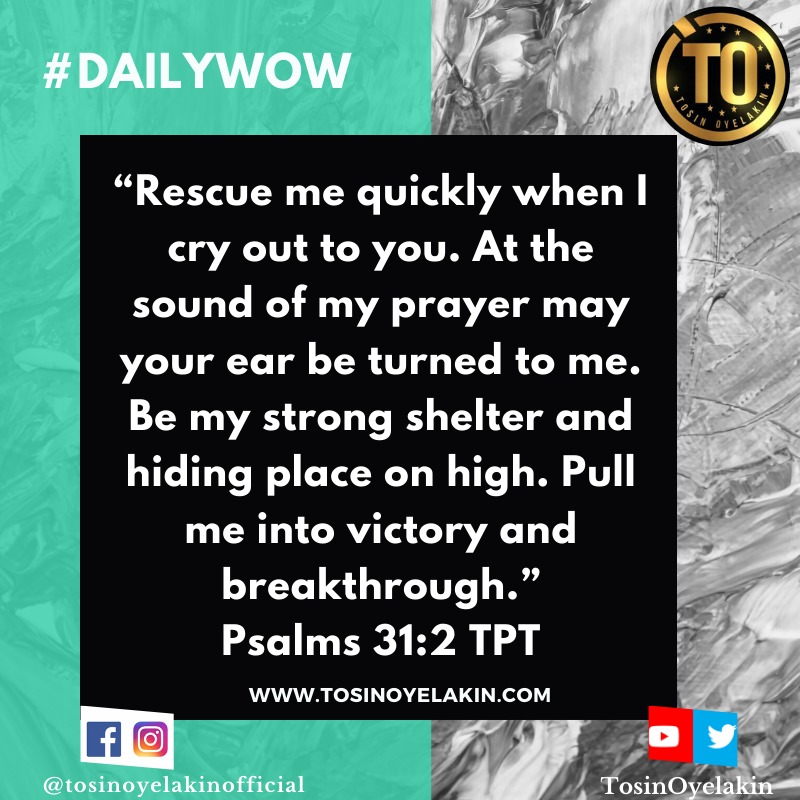 Father, for everyone reading this who desperately needs your immediate intervention, I ask for Your move. With Your mighty hand LORD, pull us to our victories and breakthroughs in Yeshua's mighty name. #Selah.

Have a beautiful day. Agape ❤