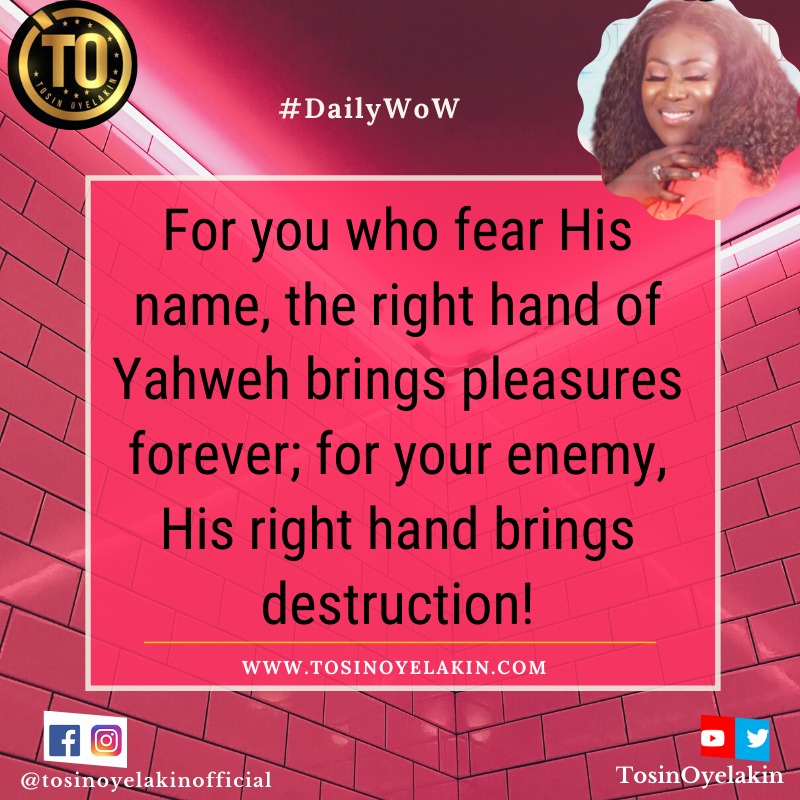 Uncategorized
The Right Hand of God
Being in the presence of Yahweh brings you in contact with His right hand. There is so much significance to His right hand and so many things we can receive from it.

Jesus, when He ascended to heaven, took His seat by the right hand of Father. From there He ceaselessly intercedes for us, praying for mercy to prevail and not judgement which comes from God's left hand.

When we also come into The Presence, at Father's right hand are pleasures forever more. Favour, power, blessings and strength lie within this mighty right hand of Yahweh. Everything you need as a child of God is seated and located by Father's right hand.

However, that is for you who fear His name. For your enemy, the same right hand brings the complete opposite. For you who fear His name, the right hand of Yahweh brings pleasures forever; but for your enemy, His right hand brings destruction!

The same Red Sea that signifies salvation and freedom for the Israelites also signifies destruction and defeat for Pharaoh and his armies all at the same time. All wrought by God's right hand stretched forth through the hand of Moses.

It is therefore imperative that we remain on the right hand of Yahweh, being clothed in His righteousness. From here, we receive mercy, favour deliverance and victory over the enemy.

Stay in The Presence, remain in faith, prayer and worship. Be mindful that He is always with you and all will be well with you.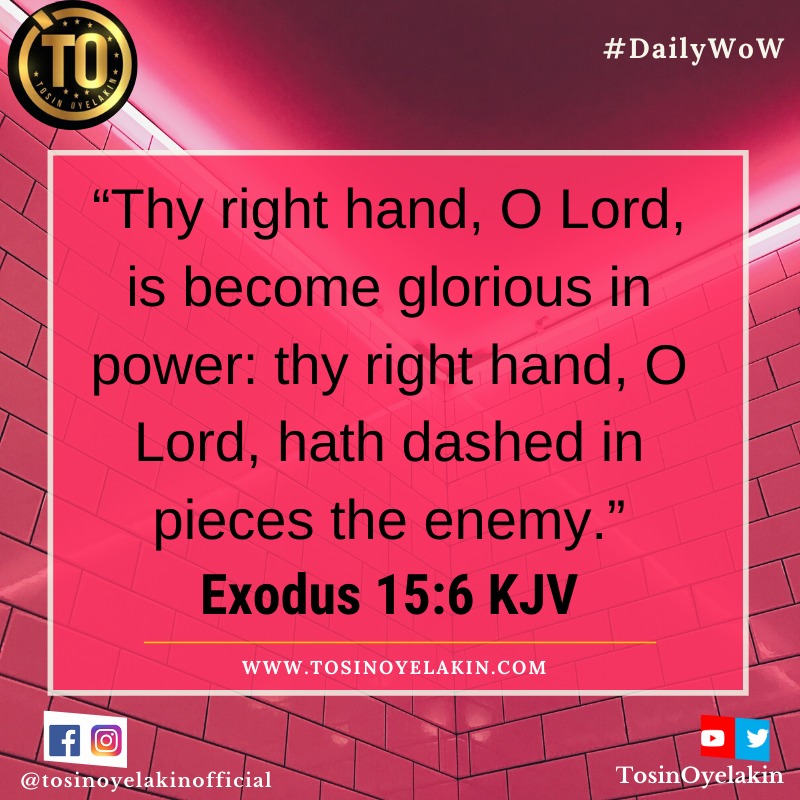 Prayer:
Father, thank You for Your mighty right hand and what it signifies in our lives. Thank You because it will always prevail for us and against our enemies.

Thank You Jesus for as you're seated by the right hand of God, You're pleading and fighting for us all at the same time. Help us to continue to receive Your mercies and have complete victory in Yeshua's mighty name. #Selah

Have a victorious day and stay safe under the blood ?. Agape ❤️.
© Tosin Oyelakin 2020