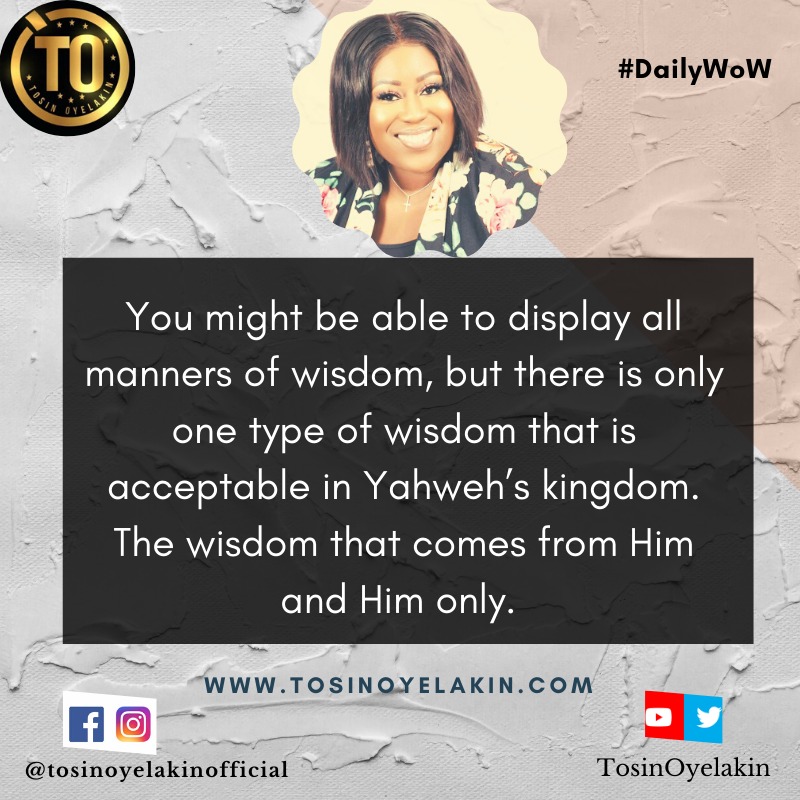 Uncategorized
The Only Acceptable Wisdom
In the world we live in today, wisdom seems to abound. Practically everyone has something wise to say in order to inspire other. And this is not only by believers, but also non-believers.

There are so many wise sayings now that will sound exactly like what the bible would encourage, but the source of that wisdom could be questionable based on who is saying it and what exactly they are encouraging.

Many of them encourage self-love to the exclusion of everyone else. Many encourage you to abandon relationships without an attempt at mending things first, and so on and so forth.

While they may sound and come across as the best thing to do, it's not always the first thing to do. There is always a process to go through, when we base things on the well balanced word of God.

The truth is, you might be able to display all manners of wisdom, but there is only one type of wisdom that is acceptable in Yahweh's kingdom. The wisdom that comes from Him and Him only.

This wisdom is based on love for God and love for all humanity. God's wisdom will never discriminate or encourage hatred. Everything, including self preservation is based on this love.

In all we do, we must seek to base our lives, thoughts, words and actions on the wisdom that is from above only.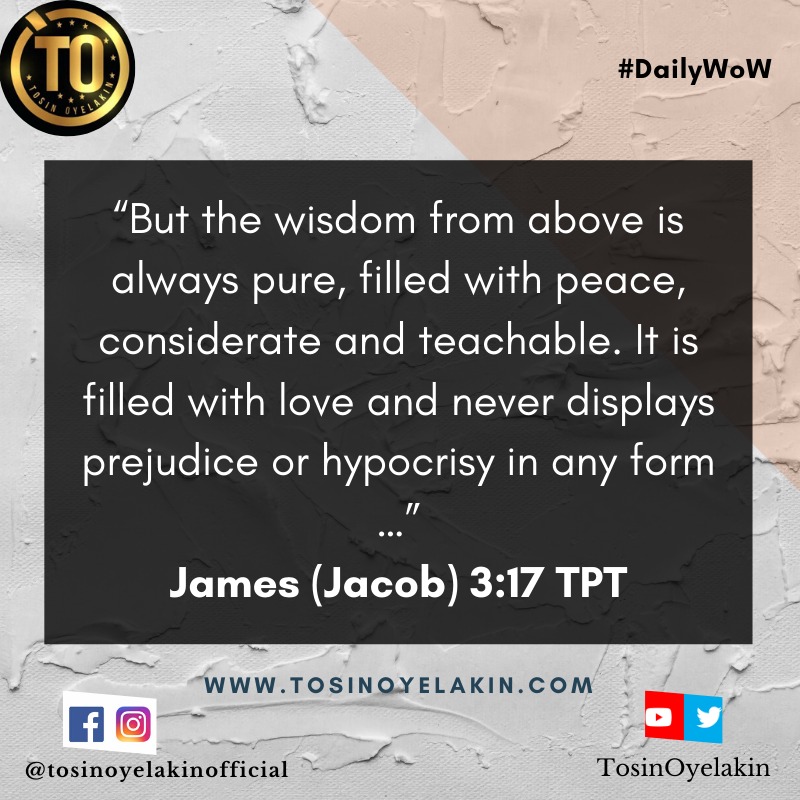 Prayer:
Father, thank You for Your pure, peaceable, gentle, open to reason, full of mercy and good fruits, impartial and sincere wisdom. This is that wisdom which is from above.

Please help us to always base every choice we make and all our actions on this type of wisdom. Teach our hearts to always seek after this. When we also teach others, may we always guide them in Your wisdom only, in Yeshua's mighty name. #Selah.

Have a wonderful month of June and stay safe under the blood ?. Agape ❤️.

© Tosin Oyelakin 2020