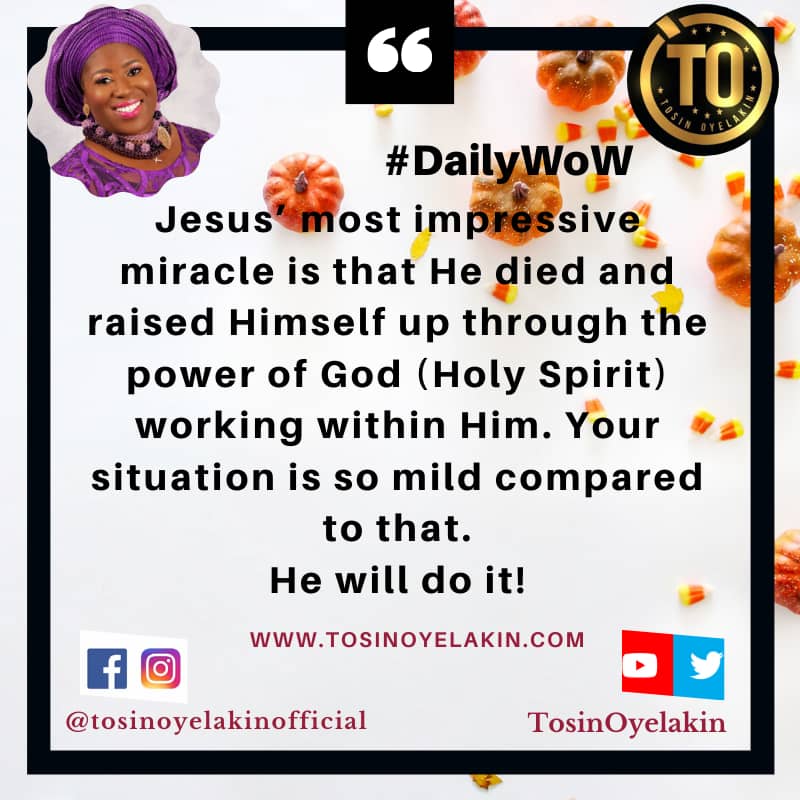 Uncategorized
The Most Impressive Miracle
I know from scriptural accounts that there is nothing God cannot do. Not only from the scriptures, but also from real life accounts of miracles and mighty wonders.

Of all the miracles and mighty wonders of God's power through the Holy Spirit, the greatest of them, as far as I am concerned, is the miracle of Jesus' resurrection from the dead.

Now, He prophesied His own death, but also promised to raise Himself up by Himself.

I have heard of dead men being raised, but never have I heard that any of those men talked about their own deaths and the fact that they would be restored back to life before it happened. Please let me know if you have ?.

We go through a lot of things and wonder if God would do something about them. Health challenges, financial difficulties, life and death situations and so on and so forth.

Listen, be encouraged. Jesus is still in the ministry of performing mind blowing miracles. His Holy Spirit power that raised Him from the dead is still as potent as it was from the beginning of time and eternity.

Jesus' most impressive miracle is that He died and raised Himself up through the power of God (Holy Spirit) working within Him. He needed no one laying hands or praying for Him to accomplish that feat!
Your situation is so mild compared to that. He will do it!

However great you see your challenge to be, it can never be greater than The One who commands even death and grave to loosen up and open up! He will do it!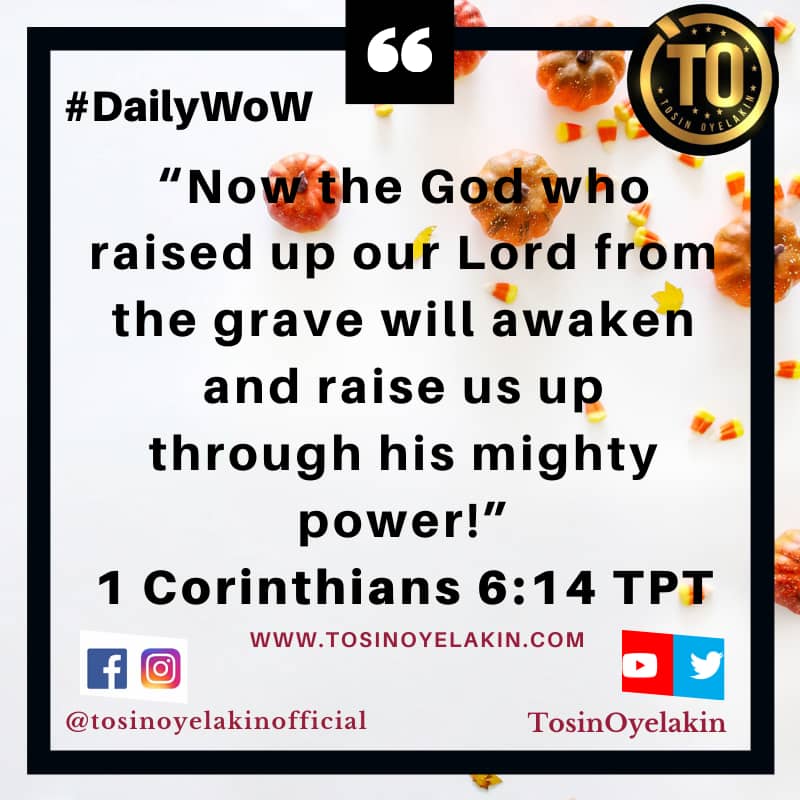 Prayer:
LORD JESUS, thank You for demonstrating your power and command over death and grave to us. Thank you for showing us that You alone have all the power in heaven and on earth to do anything.

Therefore, we lay all our cares, challenges and life difficulties down at your feet. We ask that You take them over. We believe in the power of Your sweet Holy Spirit to save and we look to You alone for help.

Let Your life continually flow into every area of our lives to bring us total deliverance in Yeshua's mighty name. #Selah.

Have a blessed and stay safe under the blood. Agape ❤️