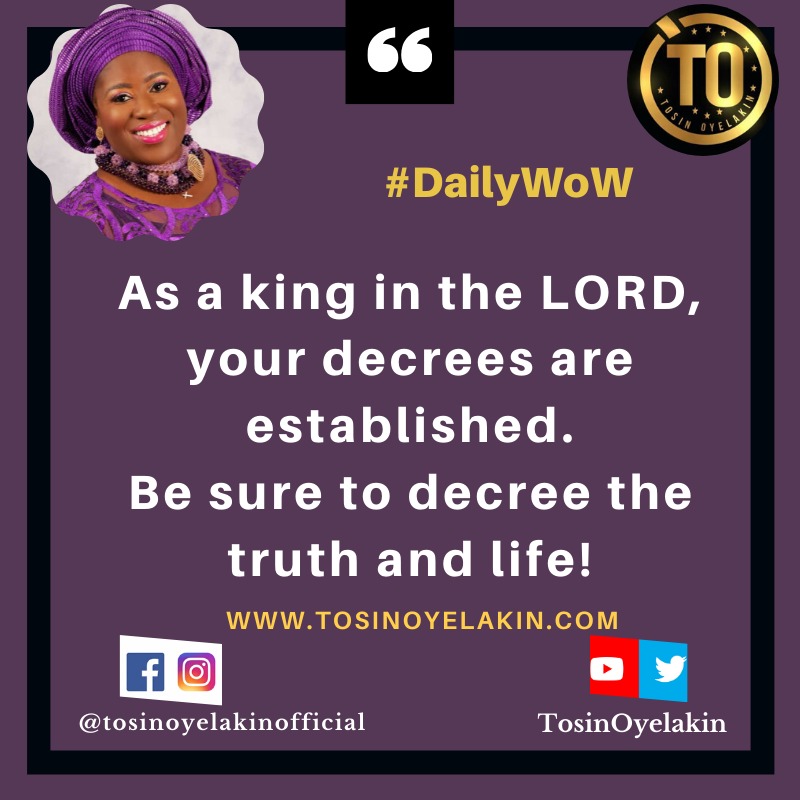 Uncategorized
The King's Decree
Christ is the King of kings. His kings are His followers as He rules and reigns over their lives. And as He is, so are we.

He reigns, we reign. He rules, we rule. When He conquers, we conquer. And He decrees, we decree. A decree is a an order that is non-negotiable. It must be carried out.
.
As kings who reign over all things spiritual and physical, we have the honour to decree anything and it's established. And like Christ, we don't negotiate with demons. We command them.
.
Also, as a king in the LORD, your decrees are established. Be sure to decree the truth and life! Decree peace, deliverance, joy, salvation, hope, love, blessings … everything that Yeshua represents, decree and it is done.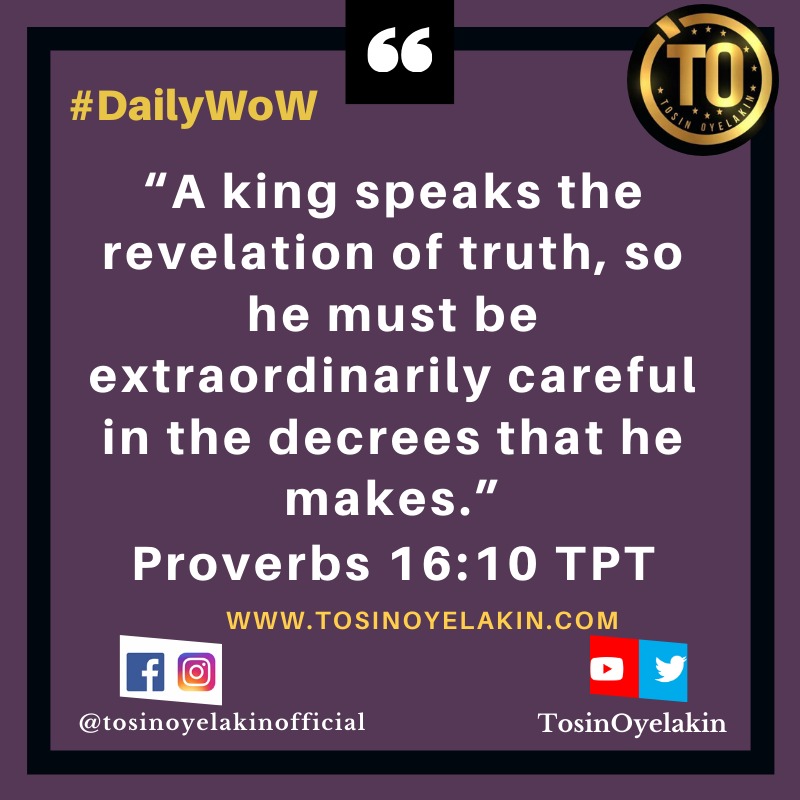 May the LORD open our eyes more and more to who we are in Him. May the power to establish always accompany our words as we decree life like He does in Yeshua's name. #Selah

Have glorious day. Agape ❤