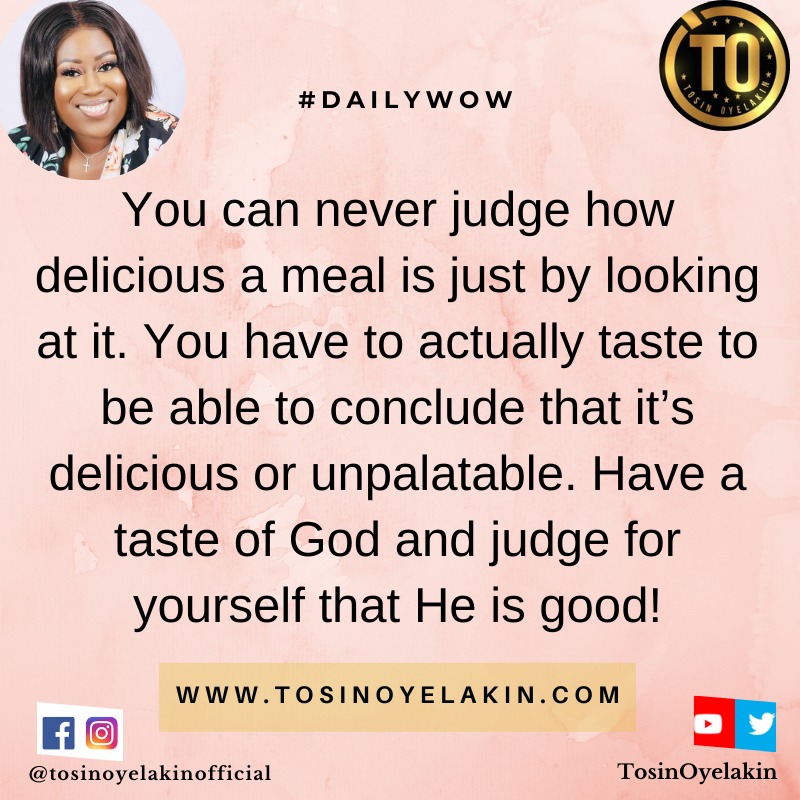 Uncategorized
Taste and See
Have you ever been tempted to order food based on an advert you saw online or on tv? Restaurants and food vendors know how to get people to order their foods or patronise them just by using visual persuasion.
I see so many of these online showing videos of their cooking or pictures of the finished product, looking so very well presented you just wish you could have a taste.
You may even place an order for food just by watching these videos or seeing those pictures. You have judged that the food is delicious just by seeing the presentation only.
Unfortunately, you may end up dissatisfied with the food because it tastes nothing like it looks. You may have a taste and feel very disappointed!
On the other hand, some food may not be well presented or look palatable, but just one taste and you're hooked for life. It's the same way with God and serving Him. You may look in from the outside and think, no I want none of that.
You can never judge how delicious a meal is just by looking at it. That may whet your appetite and send signals to your brain to want to have a taste. You have to actually taste to be able to conclude that it's delicious or unpalatable. Have a taste of God and judge for yourself that He is good!
You will never enjoy the goodness of Yahweh until you come in, have a seat and have a taste ?. Bon appetit!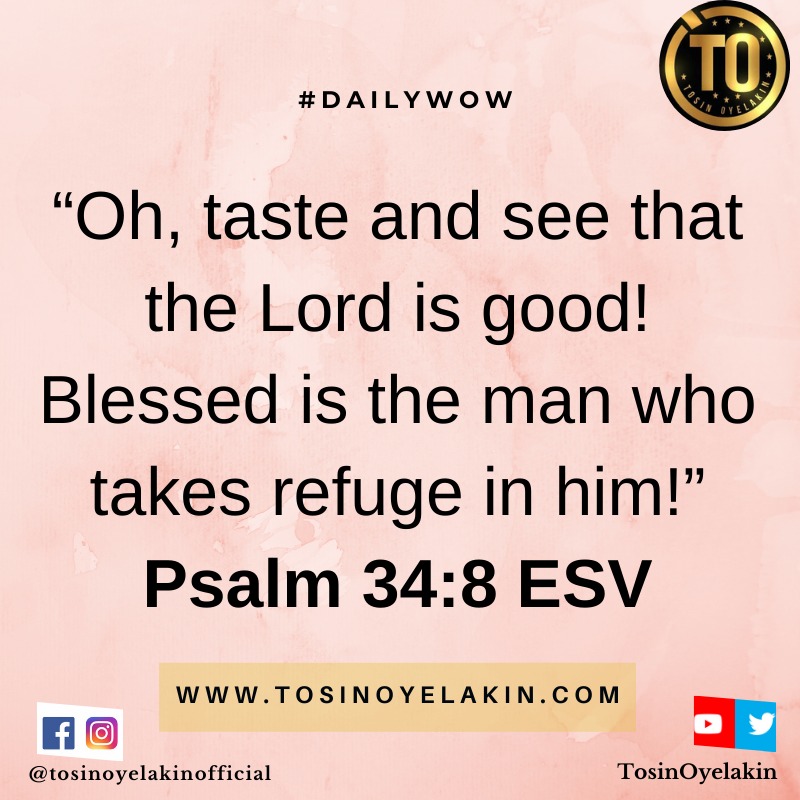 Prayer:
Father, thank You because Your invite to partake of and enjoy Your goodness excludes no one! We have all been called to eat of Your goodness.
Therefore, LORD, open up our hearts to receive and respond to this invitation so that we may eat to our hearts content, of the abundance of the goodness of Your house, not just here on earth, but through all eternity in Yeshua's mighty name. #Selah.
Have a glorious day and stay safe under the blood ? Agape ❤️
*© Tosin Oyelakin, June 2021*