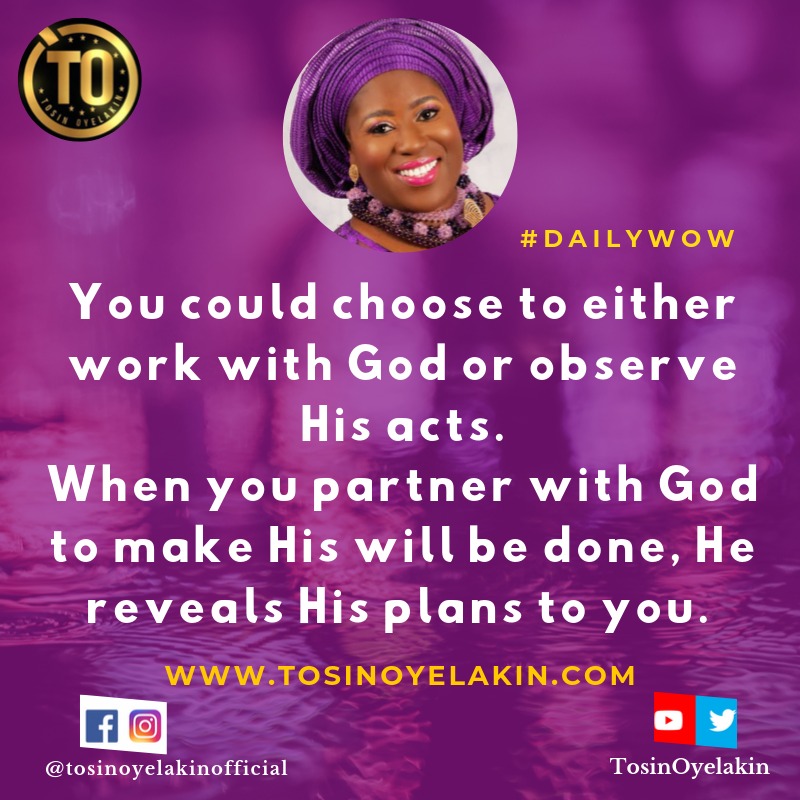 Uncategorized
Show Me Your Way
As a child of God, you could belong to one of two groups of believers. Everyone has been given the same grace to be anything we want to be in Christ.

However, what you do with that grace determines which group of believers you belong to. How you choose to expend the grace determines how God deals with you.
.
To one group of believers, He displays His acts, but they have no part in making those acts known. These are the observers.
.
To another group, He works with them, in them and through them in order to bring these acts into manifestation. These are the ones who have chosen to partner with God in His work.
.
You could choose to either work with God or observe His acts. When you partner with God to make His will be done, He reveals His plans to you. You become His eyes, ears and mouthpiece.
.
You also become a living, breathing manifestation of the glory of God. Like Moses, your face will shine as you continue to bring His presence and will to pass in the lives of His children.
.
Whichever path you you choose, it doesn't stop you from being a child of God. But would you rather be an observer of the glory or one who manifests the glory?
I pray that all our lives will manifest the glory of Yahweh as we choose to partner with Him, for His will to be done in all the earth, in Yeshua's mighty name. #Selah


Have glorious day. Agape ❤