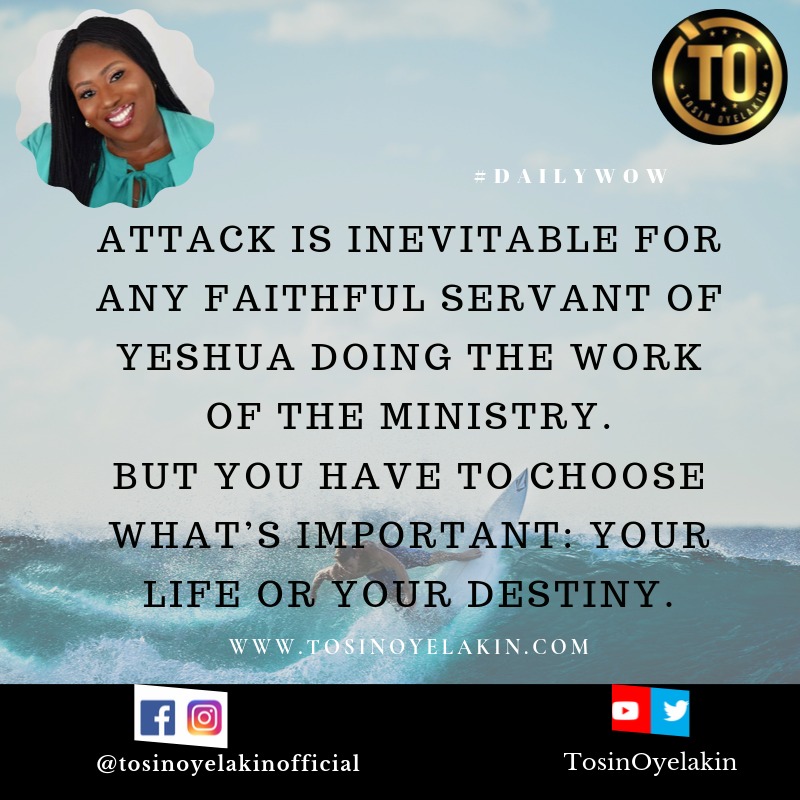 Uncategorized
Give Yourself Away
When we sing that song, "I give myself away, so You can use me," there's so much depth to it. We are literally laying down our lives and saying 'if I perish, I perish. Just use me Lord.'

In order to follow the LORD's will fully, we have to love our lives not to death. We also have to be courageous in the face of anything that may come our way.
.
It isn't a death sentence, no! Far from it. However, you attract attention from certain dark quarters that will try to take you out.
.
Attack is inevitable for any faithful servant of Yeshua doing the work of the ministry. But you have to choose what's more important: your life or your destiny.
.
We also have to know that we are heavily guarded and supported by the heavenly hosts who are ready to fight any battle coming our way.
.
So, don't be afraid to give your destiny the higher priority. Let your light shine, don't dim it! You always are a winner when you run your race in Father's will.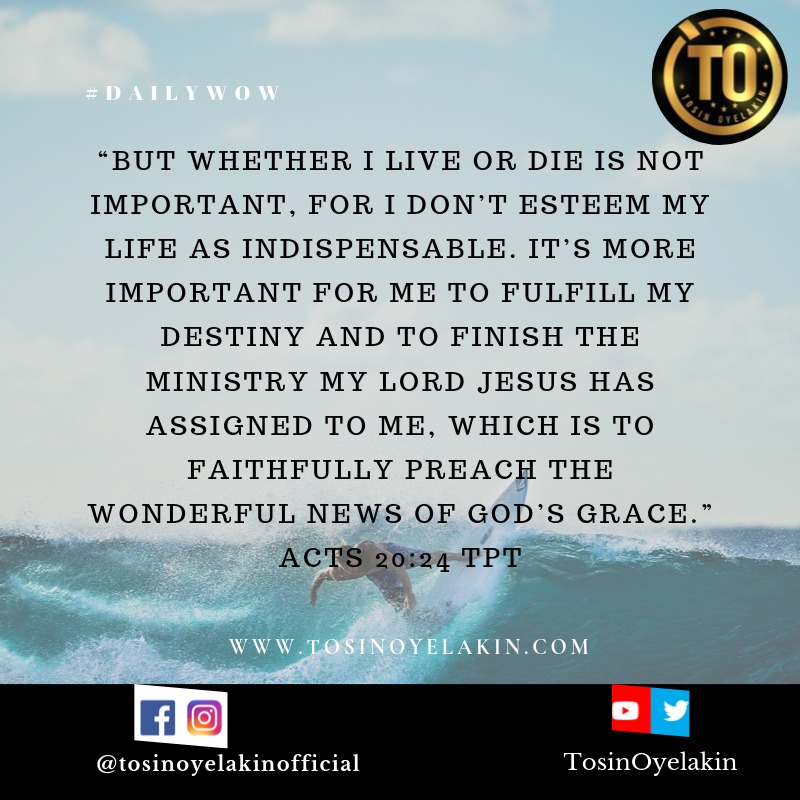 Father, please grant us courage to choose our destiny in You over any threat to our lives. And may we know Your power and protection in Yeshua's name. #Selah

Have great day. Agape ❤