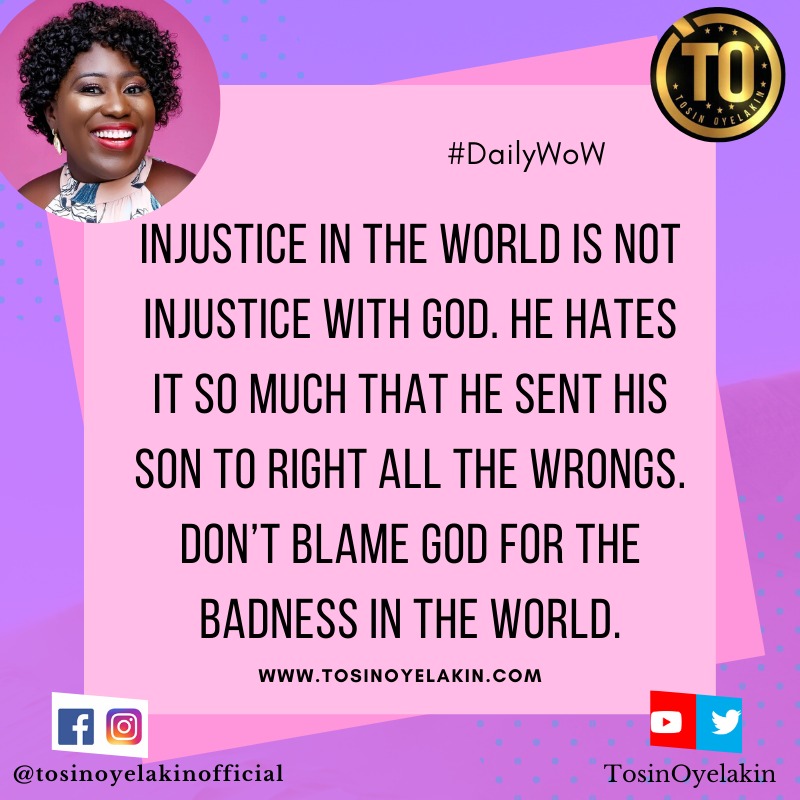 Uncategorized
Righting Every Wrong
It's no news that things happen in this world that make us wonder if there is justice and fairness anywhere. These thing don't align with the word of God and seem to make it of no effect.

And so we have questions: why would we have corrupt people rule over us while righteous people don't get to rule? Why would a liar and thief prosper when honest and hardworking people suffer?

Why would an unscrupulous woman who has no regard for the marriage institution take the place of a faithful and loving wife in the heart of her husband? And so on …

These things do pervade our world today. And if a scripture, written many thousands of years ago acknowledges that, then it means it has been happening since time immemorial.

We sometimes feel as if God sees all these and does nothing to right it. I have even heard some people blame Him for all that is wrong in our world.

Be Encouraged:
Injustice in the world is, however, not injustice with God. He hates it so much that He sent His Son to right all the wrongs. Don't blame God for the badness in the world. It's not His making.

And when His Son returns for the 2nd time, He will finalise that which He started by putting an end to all evil, injustice and right everything that is wrong in our world.

In the meantime, we who love God and are righteous need to continue to ask for His kingdom of righteousness, peace and joy to come. We live in godliness and contentment which is great gain for us.

We continue to fight the good fight of faith that we may lay hold of the eternal life which Christ will fully establish at His second coming. Never relenting, always trusting God.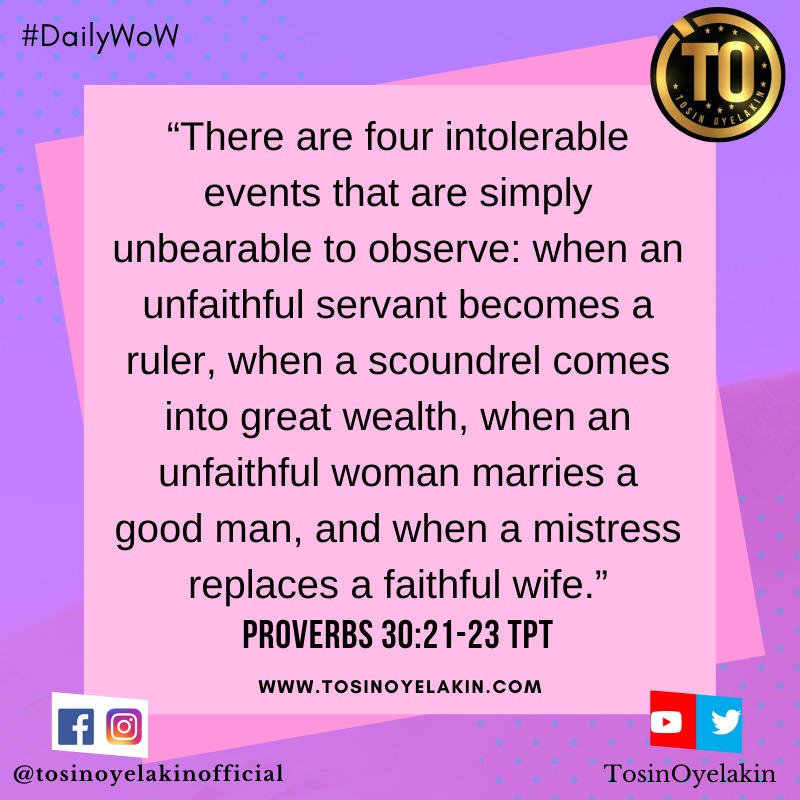 Prayer:
Father, thank You for doing all you can to right everything that is wrong in our world. Thank You for Jesus and the gift of Holy Spirit to establish Your righteousness in our world.

Please help our hearts to stay steadfast and keep trusting in Your love in spite of every wrong and injustice that we witness every day. We trust that soon, You will wipe away all our tears and finally right every wrong. In Yeshua's mighty name. #Selah.

Have a marvellous day and stay safe under the blood ? Agape ❤️
© Tosin Oyelakin 2020