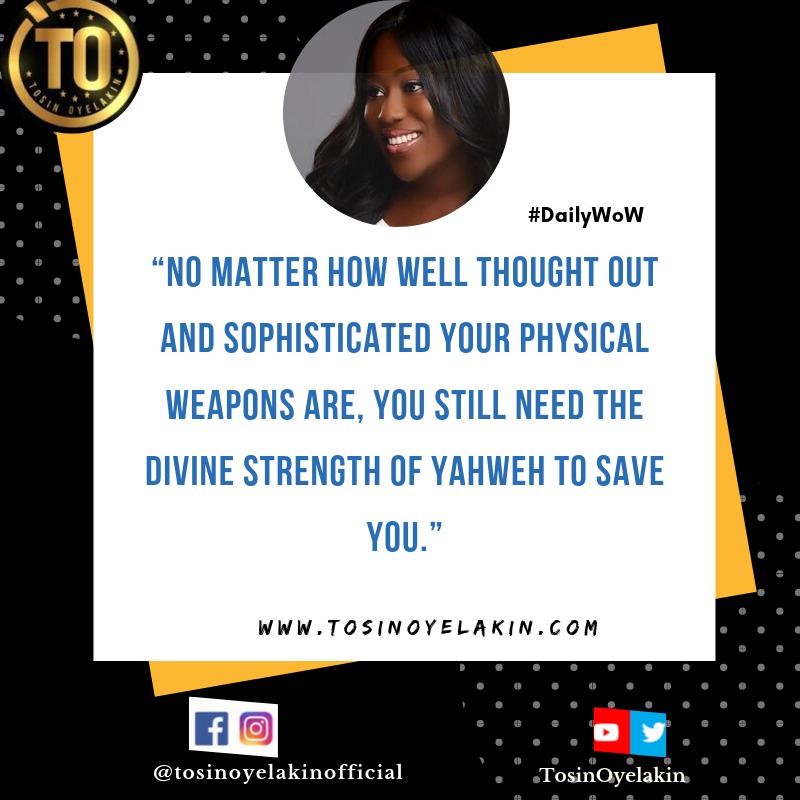 Uncategorized
On The Winning Side
Armies are in constant training for battle whether there is a warfare imminent or not. And they go through extremely vigorous training.

In these days, their weapons of warfare are highly sophisticated and well developed, tried and proven to be reliable in battle.
.
A nation can boast of having the best armies and the most powerful weapons of warfare that exists. And while all these are good, they are not enough to win. That nation would be relying solely on their own arm of strength to win.
.
No matter how well trained you are for battle, it can never be enough. Also, no matter how well thought out and sophisticated your physical weapons are, you still need the divine strength of Yahweh to save you.
.
Never go into battle without God going with you. Trust Him for your strategies and the exact weapons that would be effective. And also trust Him to know where your enemy is weak so you can have a quick and easy victory.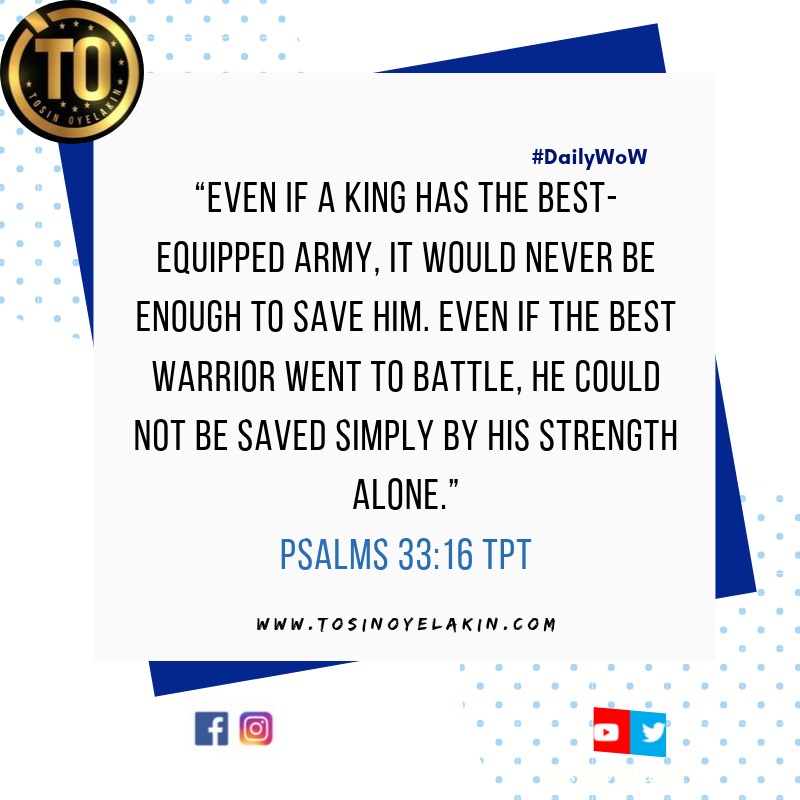 May the Lord help us to trust Him to know what we are fighting against, when to fight and how to have landslide victories in our life battles. May we never rely on our own arm of strength for victory in Yeshua's name. #Selah
Do have a triumphant Thursday. Agape ❤