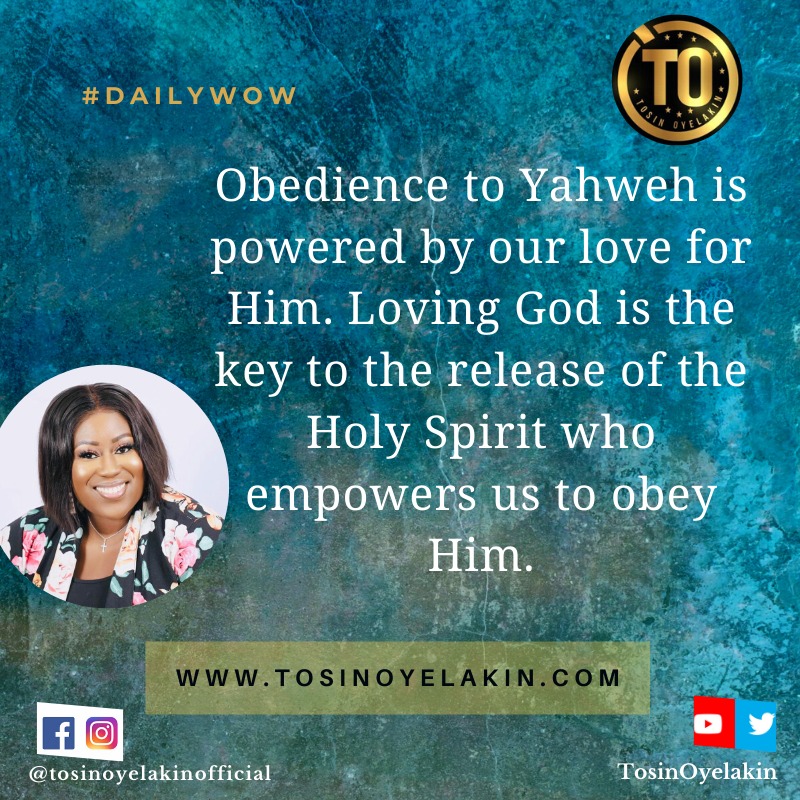 Uncategorized
Obedience Works By Love
When someone is in a position of authority in your life, it means that they can instruct you on what and what not to do. They can put some stipulations in place for you to live by.

These you will have to obey. For instance every government in every nation has laws and rules and regulations that guide every citizen of that nation. That have to obey.

In the same way, the Kingdom of our LORD has also given everyone who belongs, instructions by Yeshua who takes the position of authority. But rather than have obedience enforced upon us, He wants us to love Him enough to just want to obey Him.

When you love Him, obedience comes easy. Your heart will naturally rejoice in doing His will. It's this love that draws you to Him to start with. It is the love that causes you to submit to Him as your saviour.

This is also the same love that causes you to obey His call to salvation. Obedience to Yahweh is powered by our love for Him. Loving God is the key to the release of the Holy Spirit who empowers us to obey Him.

So, seek to love God above all else. Seek to keep loving Him with all your heart, soul and might. When you do this, it is inevitable that you will be filled more and more with the power of the Holy Spirit.

This in turn leads you to service and walking in line with Father's perfect will.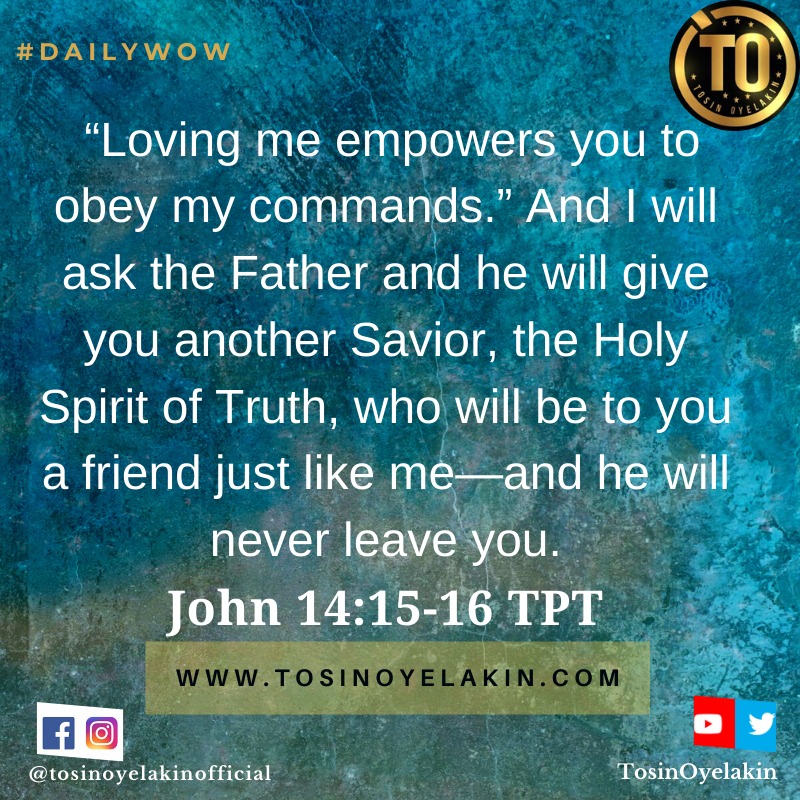 Prayer:
Dear LORD, thank You for Your love which is shed abroad in our hearts by Your Holy Spirit. This is evidenced through our obedience to all your instructions for us.

Do please continue to fill our hearts with You as we seek to love You more and more, leading us to full submission to You will and counsel in Yeshua's mighty name. #Selah
Have a beautiful day and stay safe under the blood ?. Agape ❤️.
© Tosin Oyelakin 2020