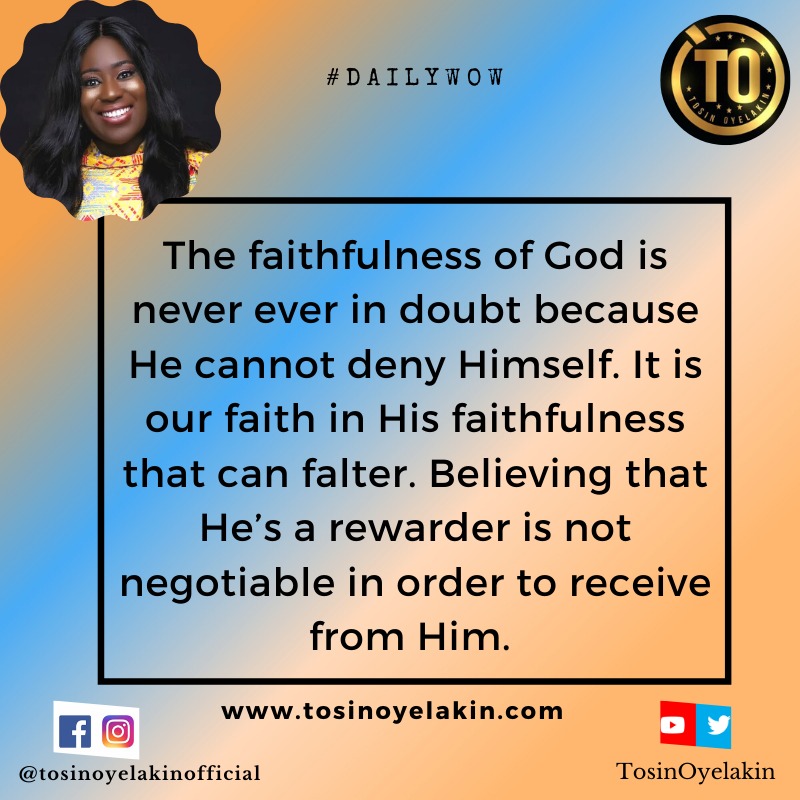 Uncategorized
Faithful Forever
Let me ask you, do you believe that God is faithful only because the bible and other people say so? Or is it because you have experienced His constant faithfulness in your life?

I can tell you this from my own experience, when I look back at my life, from as far back as the first memory I have as a child, that God has always been faithful.

He has delivered me out of so many troubles: lack, lies, sicknesses, my own sinful nature, accidents, etc. So many opportunities for death to have taken me, but He remains faithful to keep me alive.

The only unfaithfulness that I can remember is my own. There were times that I didn't acknowledge Him as my LORD and saviour. Times, even after I'd accepted Him, that I strayed from the path.

Times of disobedience to His instructions. There were times that I even ignored Him, not seeking Him. Times that I didn't love Him as I should've for all He's done.

Yet, through all of these times, all I can remember is Him coming to my rescue to deliver me from troubles which, many times, were of my own making. Borne out of my disobedience.

I'm sure every child of God can identify with this. If when you were walking in disobedience and doing your own thing, He remained faithful, how much more when you devote your life and entirety of your being to seeking Him?

The faithfulness of God is never ever in doubt because He cannot deny Himself. It is our faith in His faithfulness that can falter. Believing that He's a rewarder is not negotiable in order to receive from Him.

God is faithful! It's not a cliche, but it's the truth. Rest in this truth and watch Him faithfully navigate you through life and all it's trials!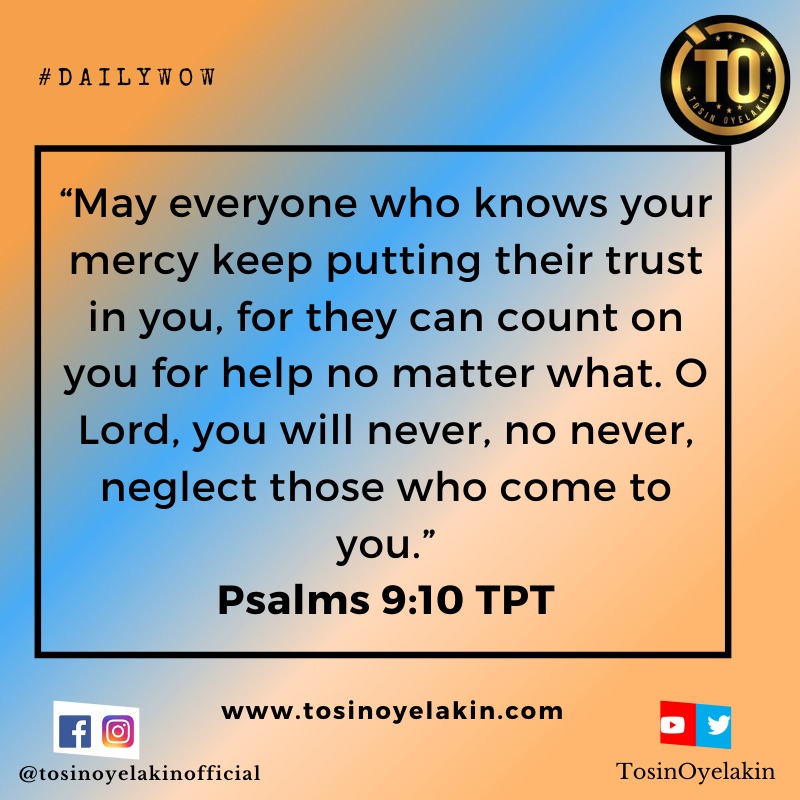 Prayer:
Father, I just want to thank You for Your faithfulness to all who love and obey You.

May we always put our trust in Your mercy without any doubts in Yeshua's mighty name. #Selah.

Have a wonderful and stay safe under the blood ?. Agape ❤️.
© Tosin Oyelakin 2020