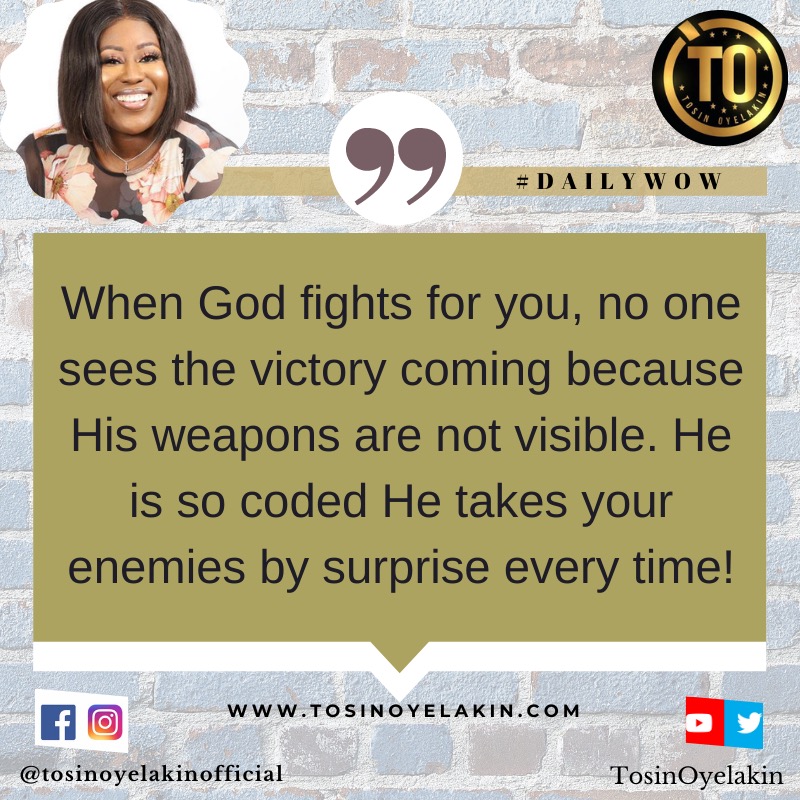 Uncategorized
Not With Sword and Spear
When you go to war, there are so many weapons that you could use to fight. These days the weapons are getting more and more sophisticated.
Some thousands of years ago, they used to be sticks and stones. Then, they graduated horses and chariots, swords and spears. And now the have evolved to drones, nuclear weapons, missiles and so on.
I'm not an expert in the knowledge of weapons used for war, however, even the most knowledgeable developers of weapons are no match for GOD at devising effective weapons.
Since the days of sticks and stones, swords and spears, Yahweh had been light years ahead of them all. He never fights with physical weapons.
There is no better person to fight on your side than Him. He knows the exact weapon that will give you sweat-less victory.
When God fights for you, no one sees the victory coming because His weapons are not visible. He is so coded He takes your enemies by surprise every time! Give all your battles to Him. Let Him instruct you in His wisdom.
It may seem like they're winning, but trust God, He has it all under His control. He will give you your victory, and it may not be with sword or spear! Your prayers, your praise and even your declarations are effective weapons. Choose and use them with Wisdom.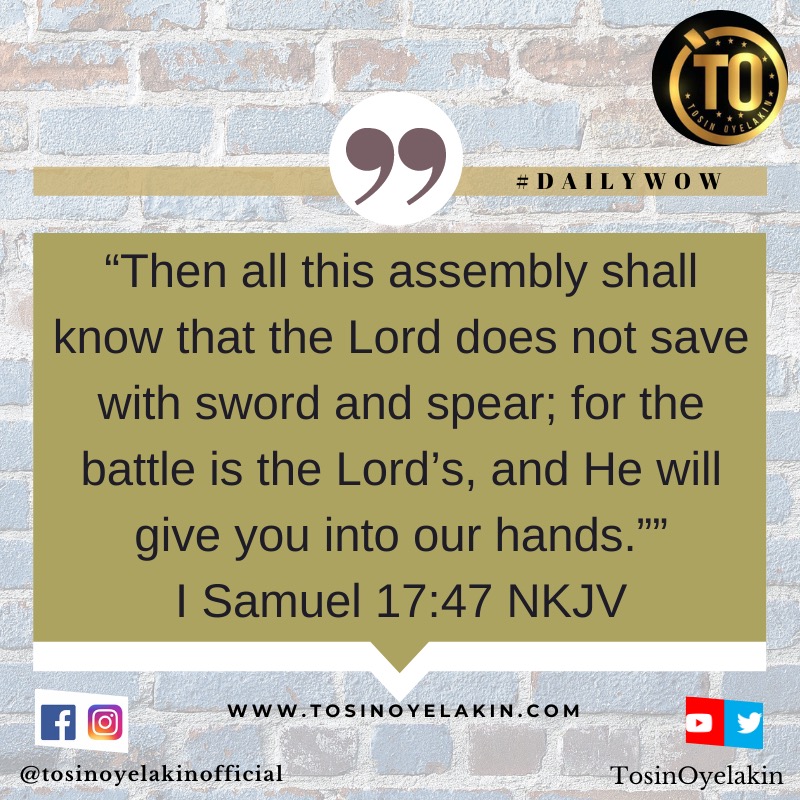 Prayer:
Father, thank You for Your promise NEVER to leave nor forsake us in ANYTHING that we may face. Not only are you present, but you also help us to fight and win in the battles of life.
Please help us to trust You more and more. Give us the patience and wisdom to remain strong even when we cannot see the weapons that You use on our behalf. May we always see your hand at work in all of our victories in Yeshua's mighty name. #Selah
Have a wonderful day and stay safe under the blood ? Agape ❤️
*© Tosin Oyelakin, January 2022*