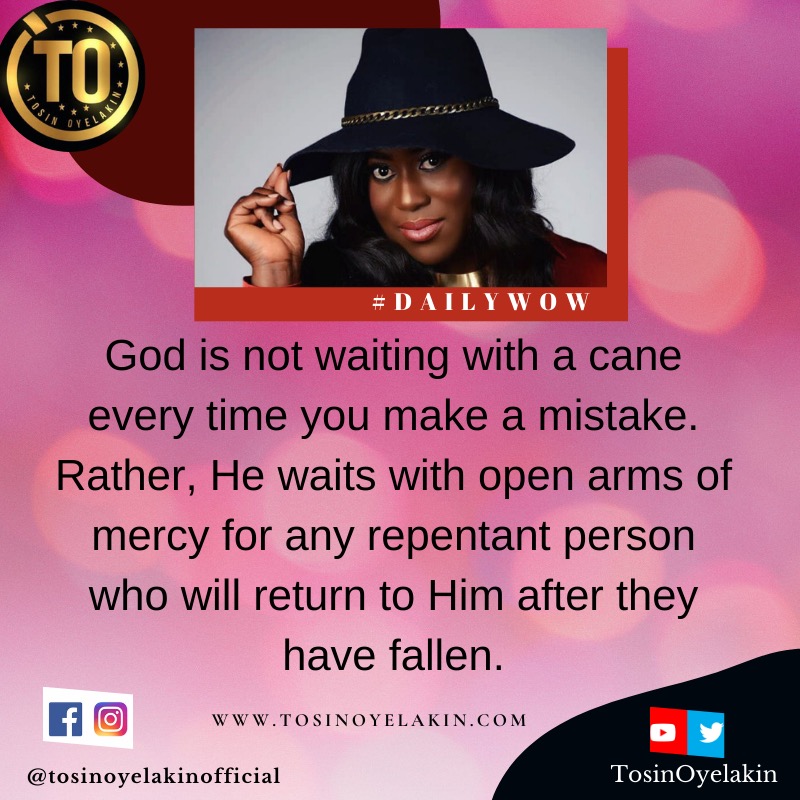 Uncategorized
Gracious GOD
To be gracious in simple terms means to show courtesy or kindness to someone who is in a lower class to you.
We know the God is in a class all by Himself. Nothing and no one can stand equal to Him in any way. Through Christ, He graciously made us, humans, only a little lower than Himself in class.
It is easy to look at this GOD and think that in all His splendour and power, there's no way He will be gracious to me, a sinner who seems to keep falling into mistakes over and over again.
However, God is not waiting with a cane every time you make a mistake. Rather, He waits with open arms of mercy for any repentant person who will return to Him after they have fallen.
He is not like a man. He is gracious, righteous and full of mercy towards us. Stay in His presence no matter where you are or where you've been and He will restore and renew. He is a gracious GOD.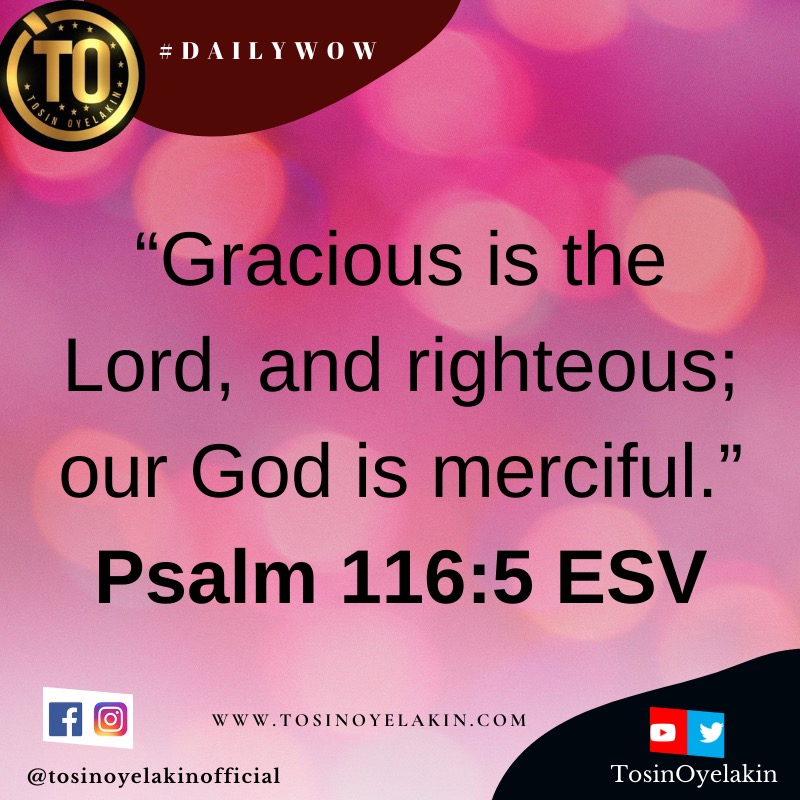 Prayer:
Father, thank You for never dealing with us in the way that we deserve. Thank You for always being gracious and merciful towards us.
Please help us never to take this for granted, and also to know never to remove ourselves from your presence even when we have fallen. We receive Your never ending grace and mercies in Yeshua's mighty name. #Selah
Have a glorious day and stay safe under the blood ? Agape ❤️
*© Tosin Oyelakin, January 2022*
Music: Tosin Oyelakin – You Love Me