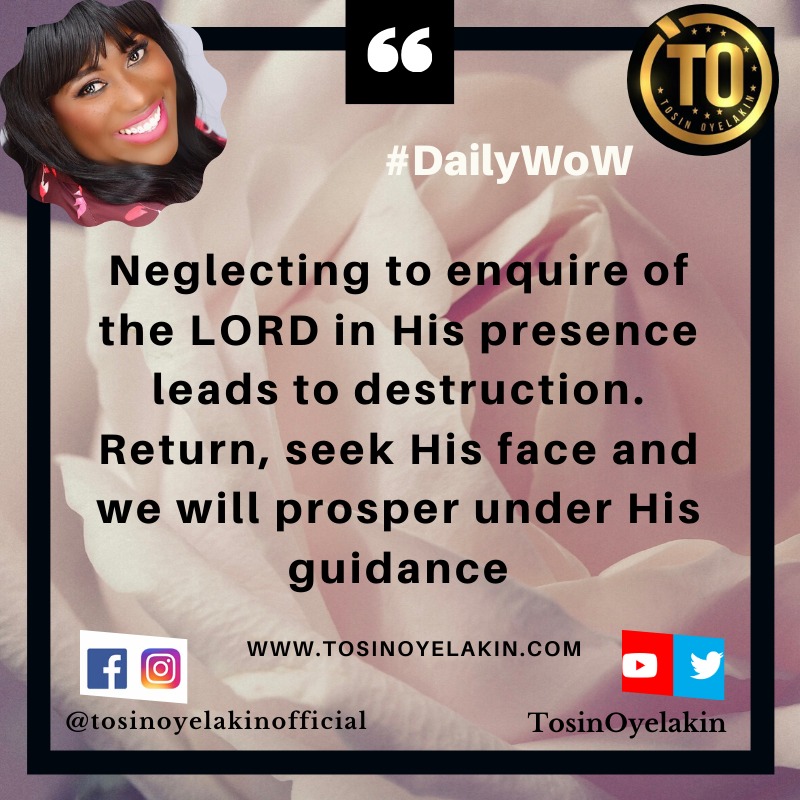 Uncategorized
No Ark, No Presence, No Peace
As Psalm 91 says, it is those who dwell in the secret place of The Most High, who will abide in the shadow of the Almighty. The secret place is His presence while the shadow signifies His protection.

Israel, in those days, believed so much in the significance of the presence of God with them. This is so especially when going into battle against their enemies. As long as the Ark was with them, they can be sure of victory.

However, when the Ark got captured and taken away by their enemies during one of their many wars, it was under the leadership of a disobedient priest, Eli.

He had grown distant from God, and his children were rebellious towards God.
Israel had no peace. And the new king, Saul ended up in disobedience. He never sought to consult Yahweh's presence during his reign, even though Ark had been returned to their country.

Then, the new king, David who was a man always chasing after God's heart, decided it was time to rebuild the temple of praise and return Yahweh's presence into their land. This brought back peace and victories to them.

There's no better time than now to return and seek His face. Where we have neglected to seek Father's face, now is the time to develop a deep longing for Him and His presence.

Neglecting to enquire of the LORD in His presence leads to destruction. Return, seek His face and we will prosper under His guidance. Like David, let us not continue our reign here on earth without bringing back that which we had neglected – the assurance of His presence.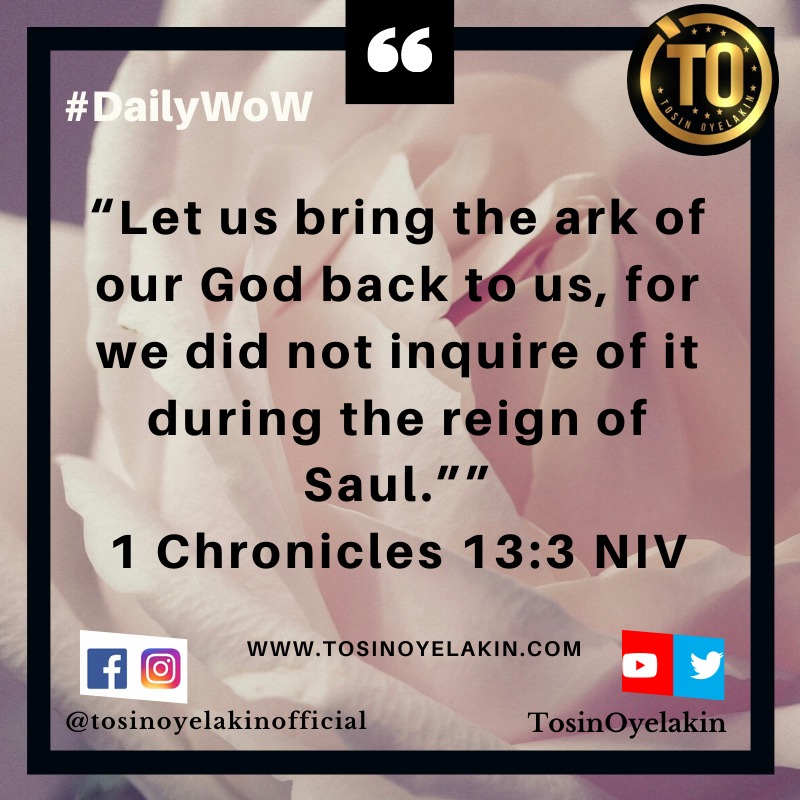 Prayer:
Father, as we turn and seek for you with the whole of our hearts, please let us find You. Help us to keep You forever before us in Yeshua's mighty name. #Selah.

Have a glorious day and stay safe under the blood ?. Agape ❤️.

© Tosin Oyelakin 2020