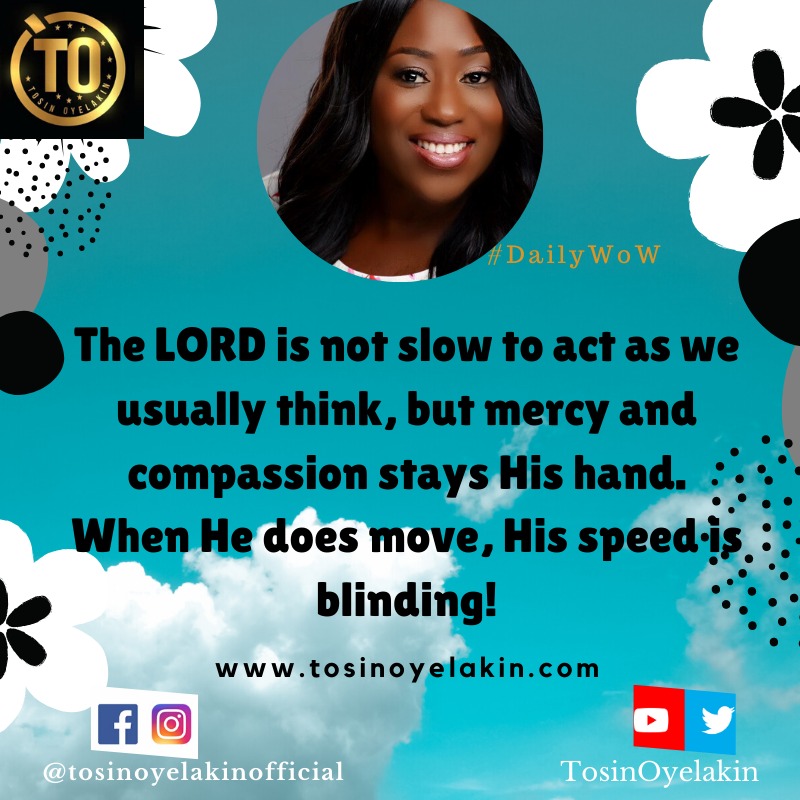 Uncategorized
Mercy Comes On Time
We are in a very trying time on Earth right now. The whole world is systematically being shut down. Economies are taking a downturn. More and more businesses and professions are slowly coming to a halt.

Why? Because of a virus that is sweeping its way through our planet. The COVID19. I have heard many reasons why this is so. Some say God is angry with us and he is punishing us for our many sins.

Some say it's an accidental act by a particular government who has been breeding this virus as a biological weapon. Still others say that it's as a result of some diet on wild animals by some set of people.

Well, regardless of the reason why, there have been a lot of prayers going on for this evil to come to a halt. This is a state of emergency and it will take nothing but a miraculous divine intervention to stop it.

The question on some people's heart is, if we have been praying and asking Yahweh for His intervention, why haven't we seen Him move? Why does this thing continue to cause more panic, more illnesses and more deaths?

And this may be not only in this situation. But also in life, challenging and trying situations as well. You may be feeling oppressed, suppressed and tossed.

You may have prayed and trusted God for His divine intervention but He seems slow to act about it, to the point where you feel your life is slowly beginning to shut down. Everything seems to be grinding to a halt!

Let me encourage you today. The LORD is not slow to act as we usually think, but mercy and compassion stays His hand. When He does move, His speed is blinding!

He will move with such speed at correcting everything that's gone wrong in your life that it would seem as if it never happened! And it's going to be the same with the current coronavirus issue.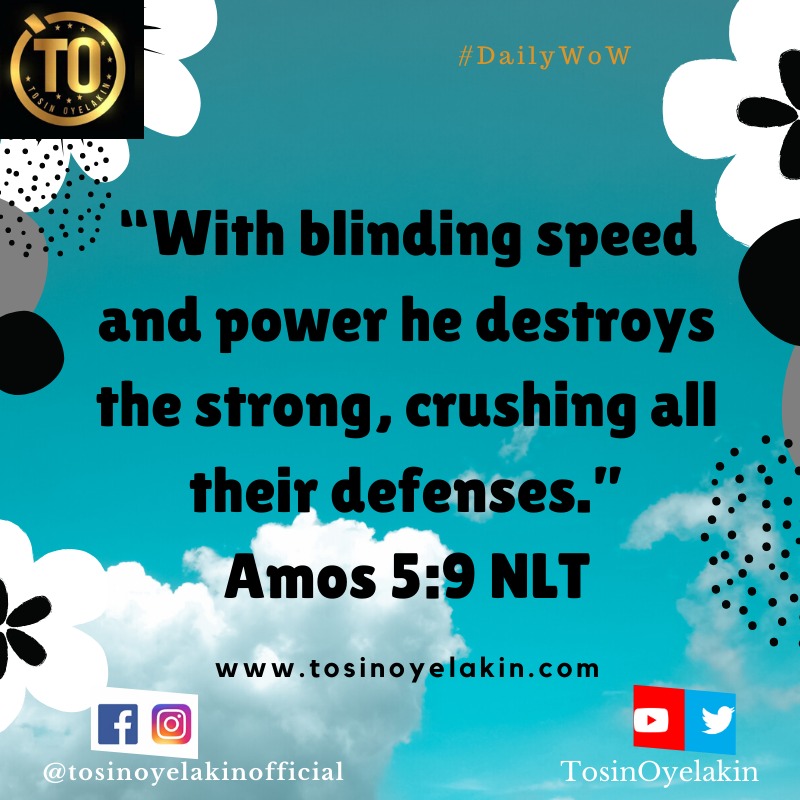 Prayer:
When the LORD turns around this captivity, it will be so quick and absolute that it would seem as if we were dreaming.
Send Your mercy to us LORD, on time and speedily. Move with a blinding speed all over the earth to destroy the strength of our adversary.

Crush the defence of this virus in the human body and strengthen us in our immunity against its stronghold now in Yeshua's mighty name! #Selah

Have a wonderful day and stay safe. Agape ❤