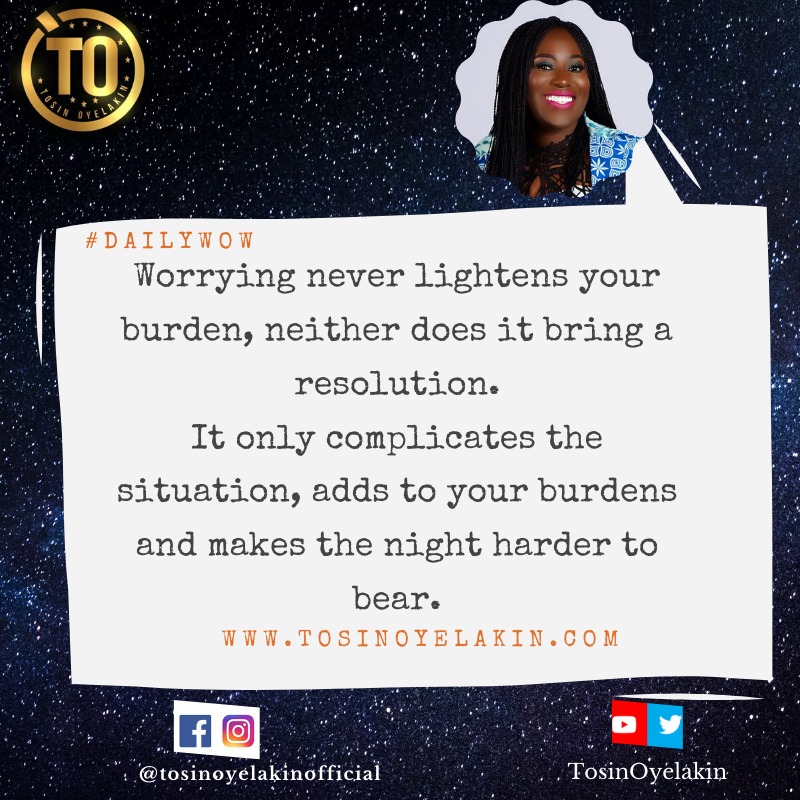 Uncategorized
Let Go, Let God!
Peace of mind is priceless! With peace in your heart, you can weather any storm and go through any season, and come out feeling victorious. In our lives, we have seasons and the LORD allows some situations for His own purpose. He works all things, including the negative ones, out for our good.

When we pass through the waters, He is there. When we walk through the fire, He never leaves. Even when we are walking through the valley of the shadow of death, He upholds us with His right hand of righteousness.
.
We are never ever alone! He also bears all our burdens and takes them off our shoulders, making it all easier to bear. We can trust Him to do right by us.
.
We can worry, but of our own selves, we cannot change things. Worrying never lightens your burden, neither does it bring a resolution. It only complicates the situation, adds to your burdens and makes the night harder to bear.
.
Give Yahweh the steering wheel, don't struggle with Him. Let Him take full control, and you, just keep trusting Him while you rest in your mind!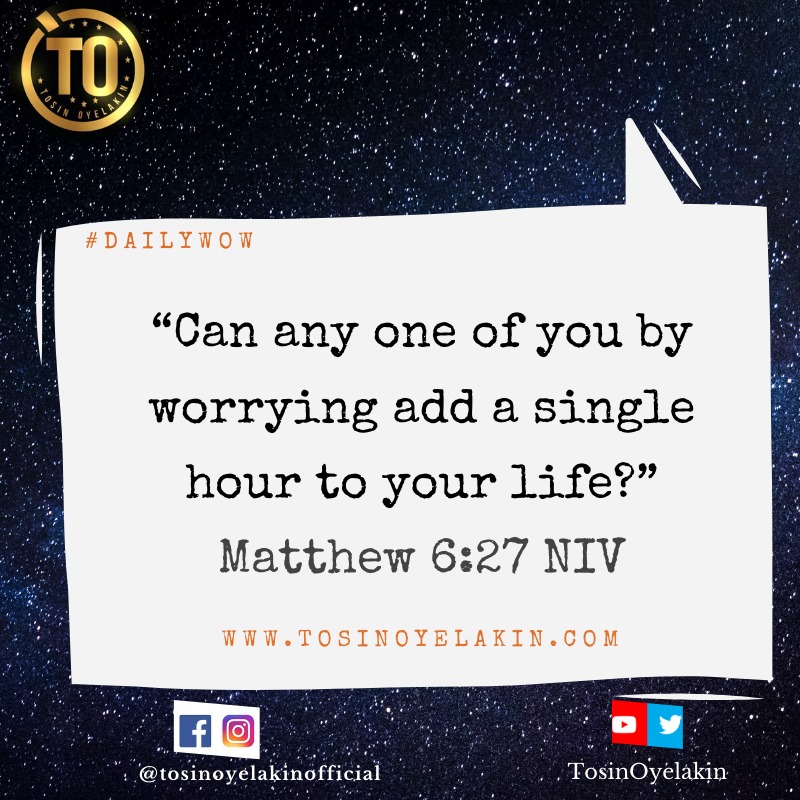 Father, You are the peace giver. Your peace passes all human understanding, therefore, I release Your divine peace into every heart reading this. I release the ability to trust You through any storm in the hearts of Your children.

We refuse to worry or fear. Receive the manifestation of Your power in all our situations in Yeshua's mighty name. #Selah.
•
•
Have a peaceful day. Agape ❤