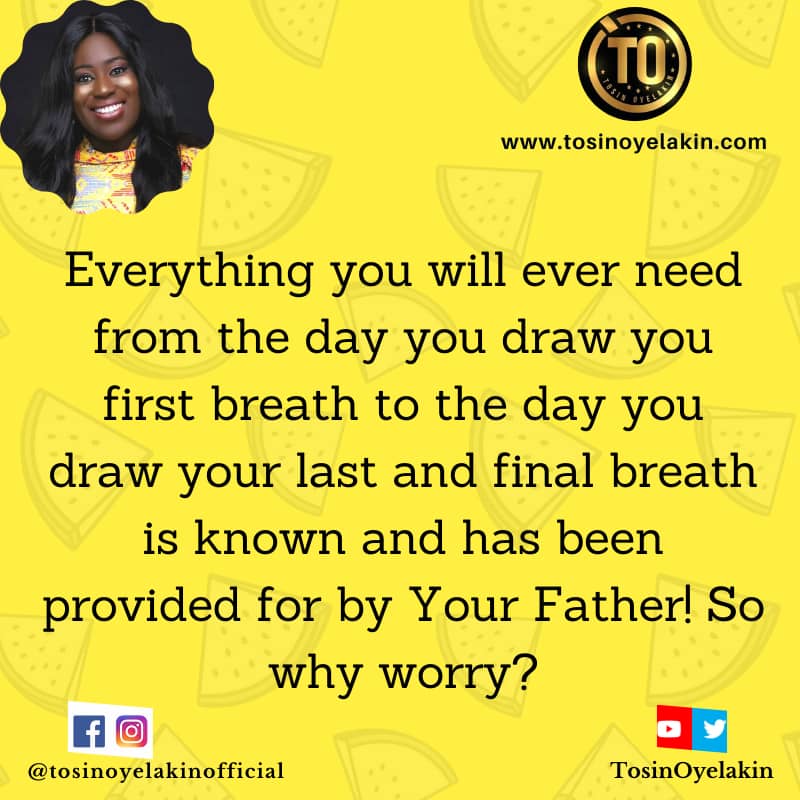 Uncategorized
Lacking Nothing
We are in a season that is, by the world's standards, very uncertain economically. With businesses and individuals needing financial bailouts by the government. Even massive multimillion pound businesses are crying out for government bailouts.

There can be a strong temptation to start to fret about ourselves and our upkeep. We may feel that it is hard not to succumb to worry and anxiety about how we will survive this season.

Apart from this, there is also the attack on human health by this evil virus and other deadly diseases making their round the earth.

So, we may be feeling bombarded on every side by these situations. And these are valid reasons to worry and be anxious from a natural human standpoint.

However, by God's standards, we have no reason whatsoever to worry and be anxious! Why? Because our LORD GOD commanded us to not be anxious for anything at all.
Be Encouraged:
Do you not think that He knew this time would come in your lifetime? He is very much aware of every season that you will live through everyday of your life. Even before your days come to you, He knows everything that you will live through.

Everything you will ever need from the day you draw you first breath to the day you draw your last and final breath is known and has been provided for by Your Father! So why worry?

He knows when you will need financial bailouts from heaven's banks. He know when you will need healing and has already made provision for it.

And he knows when you might need spare body parts from heaven's manufacturing plants which are overflowing with spare organs, blood cells, bones, body tissues etc.

God knows and has provided for all these things so that you can live through your lifetime, lacking nothing! Just learn how to continually access your supplies. Trust Father to do exactly as He promised. He makes all things beautiful in its time!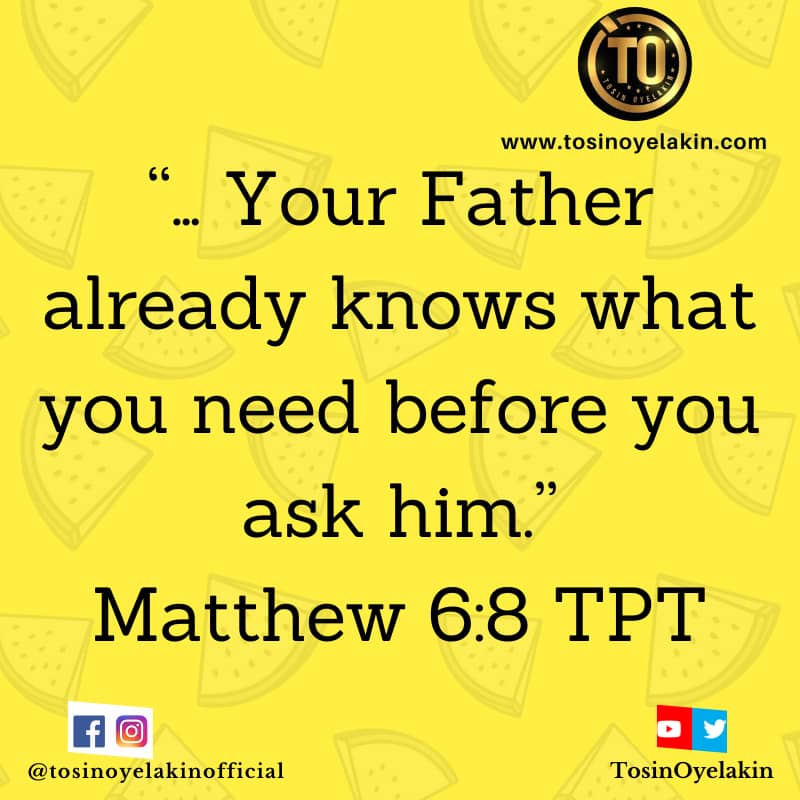 Prayer:
Father, thank You because our help and hope is in the name of the LORD. And we know that You have made available to us all that we need for life and godliness.

And so Father, help us to continually keep our eyes on you in faith in whatever situation we find ourselves. Help us to trust you for everything that we need in order to survive every season of our lives in Yeshua's mighty name. #Selah.

Have a peaceful month of May and stay safe under the blood. Agape ❤️