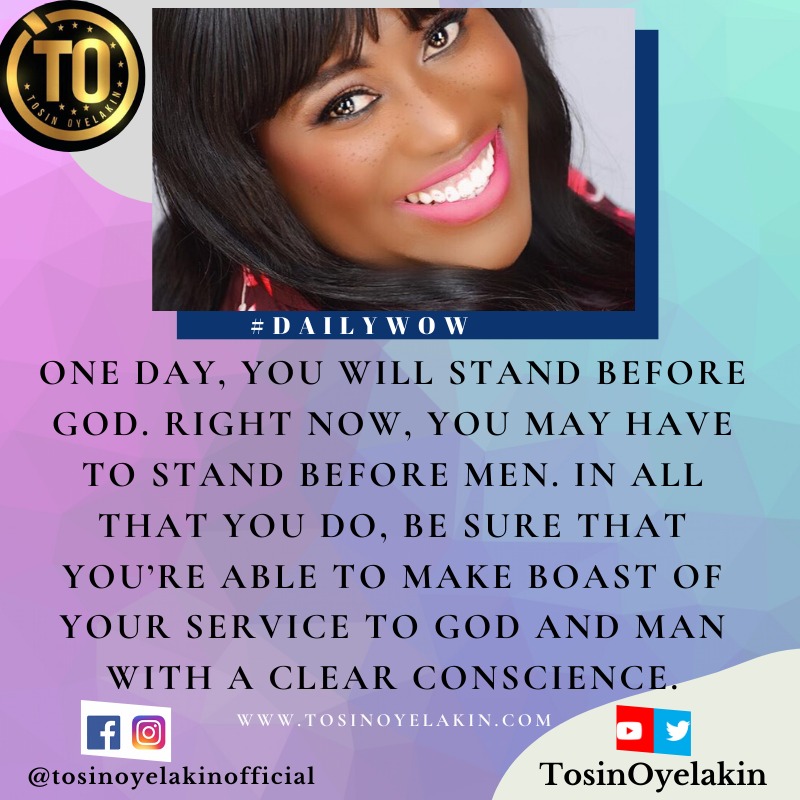 Uncategorized
Keep It Clear
What is the true state of your conscience? Is it time to do a big clean out or you just need some maintenance work done on it?

When you think of the fact that say about one hundred and twenty years ago, everyone that was alive or born then is no longer here. They are all dead. Millions, if not billions of them.

For them their day of reckoning with their creator has passed. They once walked this earth, stood where you and I are standing now.

Maybe they were Christians or not. Maybe they ever had to defend their consciences before men or not. But now, they have stood before Yahweh and already know where they will spend their eternity.

We all need to live our lives knowing that now we are here, but then, we will be there, walking the same path and standing in the same place where they have stood – face to face with their Creator.

While we are here, we stand before men. But then, we will stand before God. Here, we may have to defend our works before men, but then, our works will defend us before God. You won't have to say a word in your own defence. Your works will speak for you!

Know this; One day, you will stand before God. Right now, you may have to stand before men. In all that you do, be sure that you're able to make boast of your service to God and man with a clear conscience.

Keep it clear of any evil against anyone. Keep it clear of any wickedness. And keep it clear of any envy, jealousy, strife, hatred or anything that you cannot boast about publicly.

Because later, everything you have kept on your conscience will be the same things that will judge you.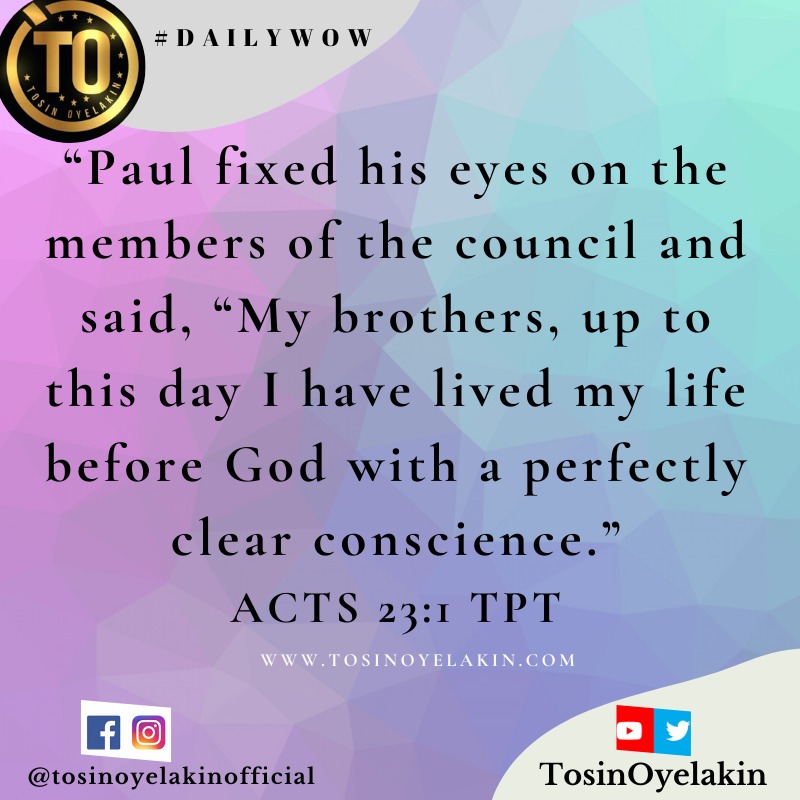 Prayer:
Father, thank You because You have made a provision for us to spend eternity with You through our LORD JESUS CHRIST. Thank You because His blood cleanses our consciences of all dead works.

Please help us to be able to make a boast before men of our good and clear conscience so that our conscience may make boast of us when we appear before you eventually, in Yeshua's mighty name. #Selah.

Have a glorious day and stay safe under the blood ? Agape ❤️
© Tosin Oyelakin 2020