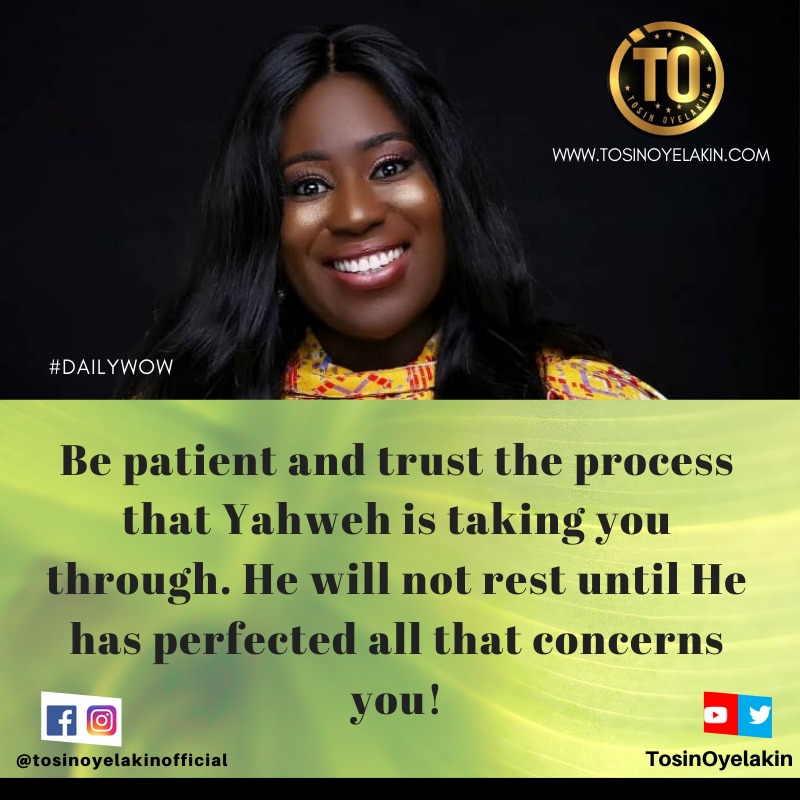 Uncategorized
He Will Not Rest
When a child is born, we don't expect that immediately, they would be talking, running, jumping and making great strides. We don't even feed them solid food straight away.

There is a process the child has to go through before they can do all of those things. If you feed them solid food immediately they are born, they could die, because their digestive system cannot cope with it just yet.

They need to go through the process of growth and development, and the parent is there to support them, feed them, guide them and make sure that everything they need at this time is provided for.

In the same way, life as a believer in Christ is a process of growth. We need to grow into sonship. We grow in the things of the Spirit. Growth in faith, growth in gifts and the knowledge of God until we attain maturity.

We have to understand this and know that Yahweh is a Parent who will continue to support us, feed and guide us through this process. He will make sure that we have all we need each step of the way.

He will not rest until you have grown into the fullness of who He created you to be. Be patient and trust the process that Yahweh is taking you through. He will not rest until He has perfected all that concerns you!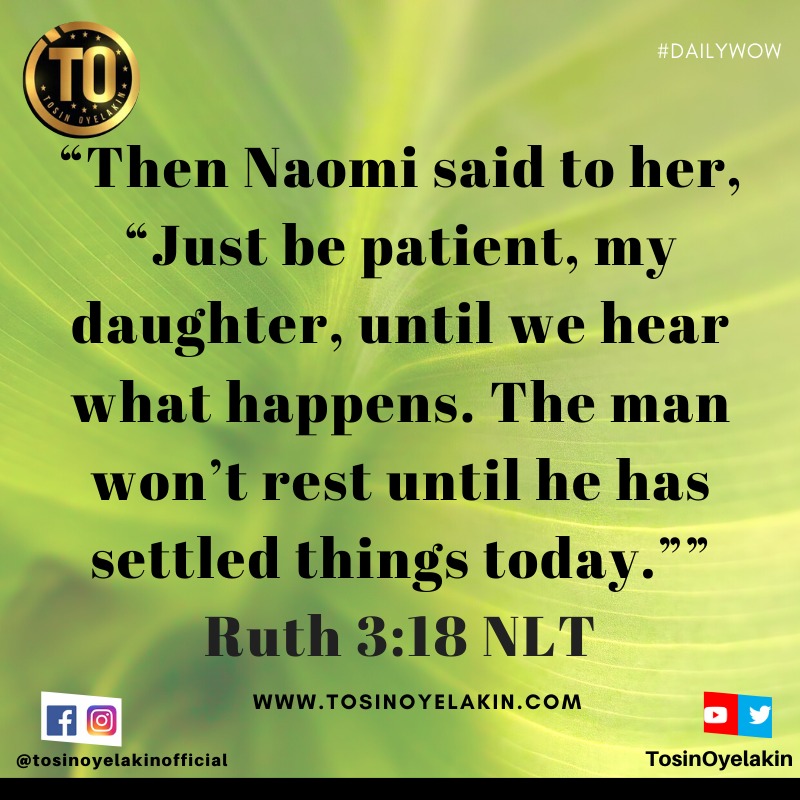 Prayer:
Father, thank You for the process you're taking each and everyone of us through.

Thank You because Your thoughts and plans for us are good and peaceful to take us to Your great expectations for our lives.

Teach our hearts to trust and be patient in the knowledge that You will not fail us or rest until we are all that You plan for us to be.

May we not skip or truncate this process through impatience in Jesus' mighty name. Thank You LORD. #Selah

Have a wonderful day. Agape ❤