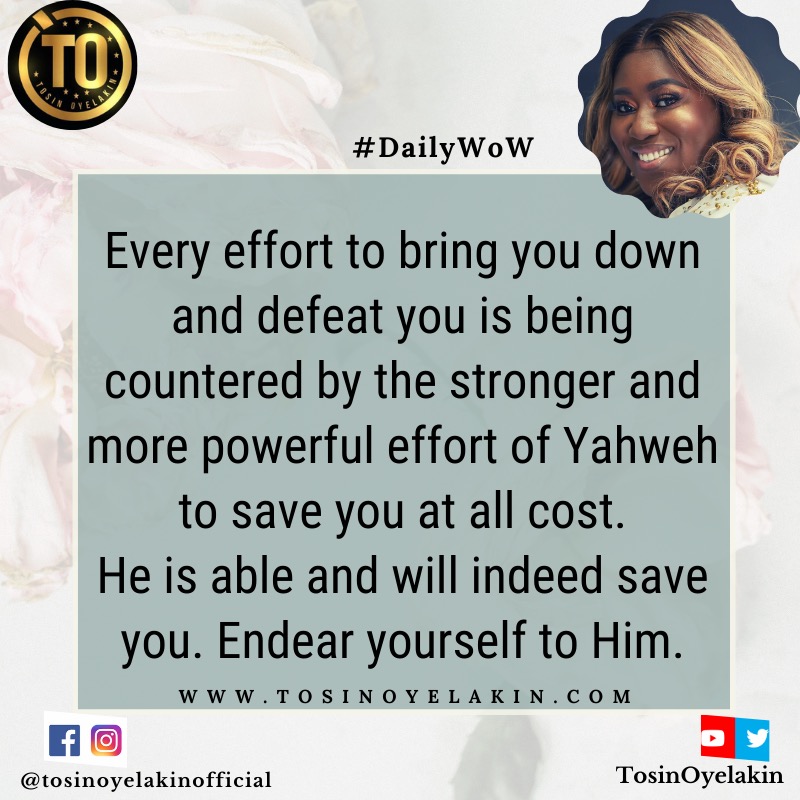 Uncategorized
He is Able and Will Indeed Save
Whether we like it or not, the LORD has those who are His, who are so dear to Him. For these set of people He will do anything. These are the people who know how to endear themselves to Him.
King David was one of those people. He was a man after God's heart (Acts 13:22). Not because he was the most righteous of people, no. In fact, some of the atrocities David committed would earn him excommunication from any gathering of true believers.
However, God still loved Him and chose to establish His throne forever (2 Samuel 7:16). Also, God would stand against anyone who dared to make themselves David's enemies (Psalms 89:20-24). God loves David!
Why, you may ask? Even though he did some abominable things, David demonstrated great faith and commitment to God. He was quick to repent of his sins and to return to God. He endeared himself to his God.
Through Christ, we have a better covenant than David. Our sins, all paid for. Our battles, already won. And our victory, fully assured. If your ways please Yahweh, He will make even your enemies to be at peace with you.
They may try, but they will never succeed. Every effort to bring you down and defeat you is being countered by the stronger and more powerful effort of Yahweh to save you at all cost. He is able and will indeed save you. Endear yourself to Him.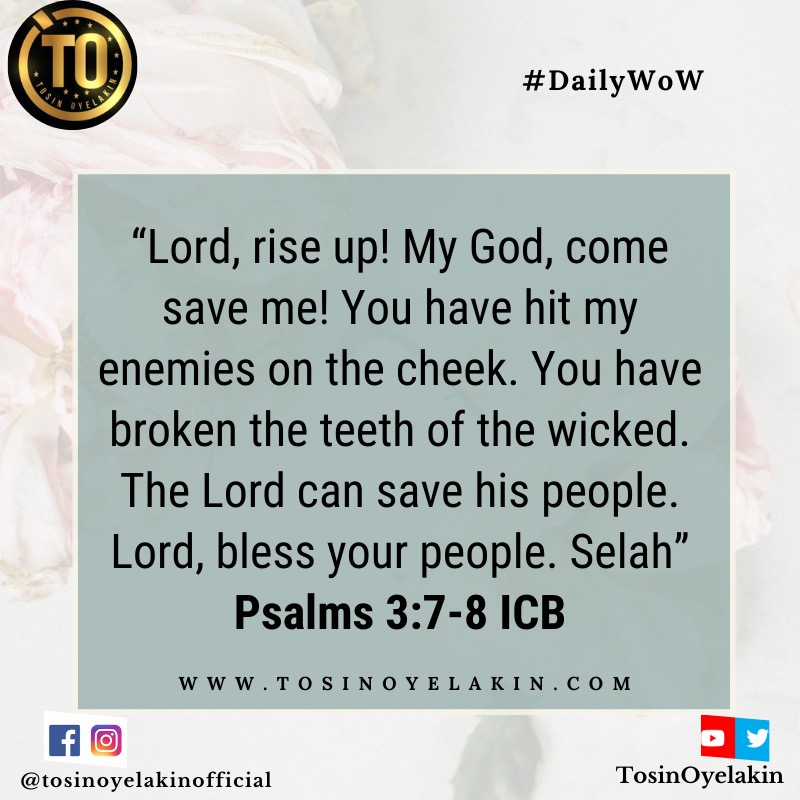 Prayer:
Father thank You because for every one of your children, You have given a measure of faith. This means that we already have the ability to please you by living lives of faith and commitment to You.
As we demonstrate our faith and commitment, we know that You will always arise for us. You will ensure that we are not defeated in any battle of life, granting us victory after victory, and success after success, in Yeshua's mighty name. #Selah
Have a wonderful day and stay safe under the blood ? Agape ❤️
*© Tosin Oyelakin, April 2022*
Music: Tosin Oyelakin – My Everything