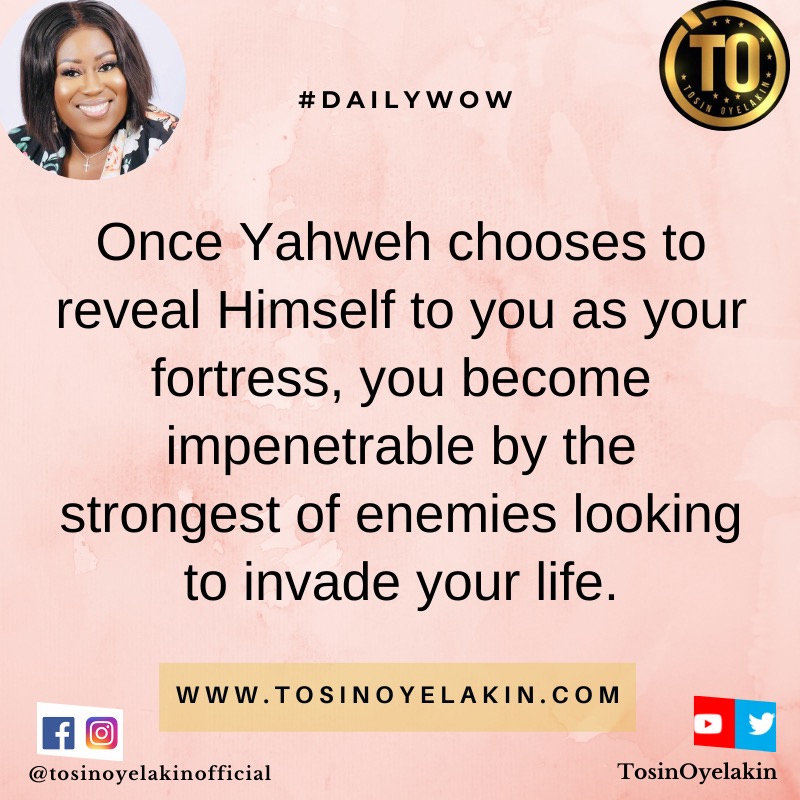 Uncategorized
God the Fortress
There are many different ways in which God has revealed Himself to humanity. The Bible tells us different ways in which people experienced God.
To Moses, He was the fire that burns in the bush without consuming it. To the Israelites, He was their deliverer from the land of bondage. He was also the pillar of cloud by day and pillar of fire by night. And He was the mighty man of war, and much more!
To Elijah and the prophets of Baal, He was the God that answered by fire, consuming fire. In the prison, Paul and Silas experienced Him as the deliverer and bondage breaker.
How has He revealed Himself to you? How do you know Him? To everyone who serves Him, He reveals Himself. He is for you, whatever you need Him to be!
He can be your peace, glory giver, promoter, provider, healer, and ANYTHING else that makes Him God in your life.
For everyone who trusts Him, He is a mighty fortress. Once Yahweh chooses to reveal Himself to you as your fortress, you become impenetrable by the strongest of enemies looking to invade your life.
Keep trusting Him and He will keep revealing Himself daily. Be mindful to ascribe all the glory to Him!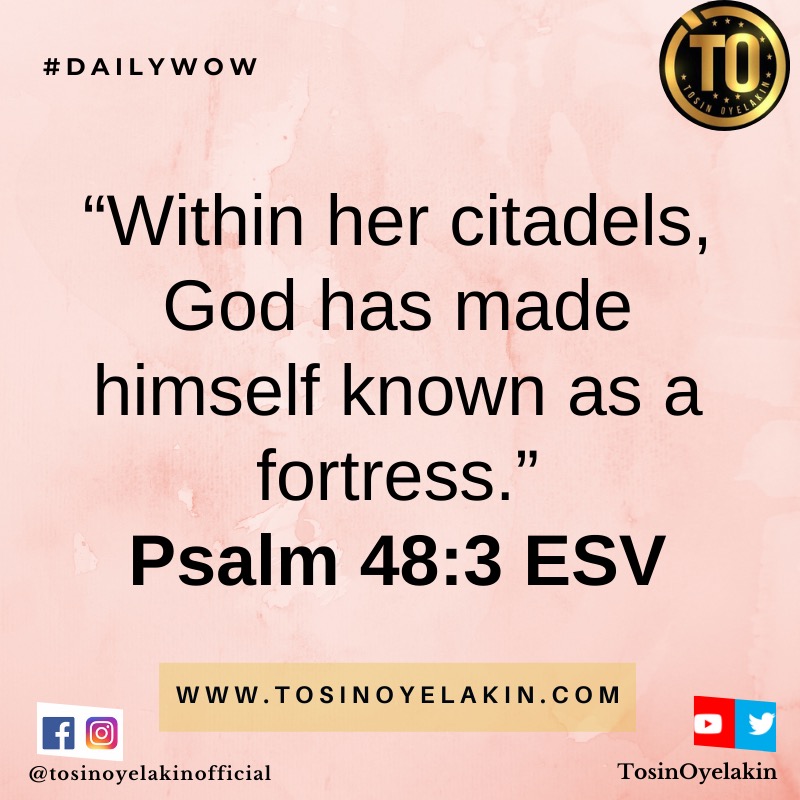 Prayer:
Father, thank You that Your power and faithfulness never diminish throughout the ages. You're always the same God.
Do help us to see You manifest Yourself in a new way every day of our lives. Anything we need You to be, we will experience in Yeshua's mighty name. #Selah
Have a good day and stay safe under the blood ? Agape ❤️
*© Tosin Oyelakin, February 2022*
Music: Tosin Oyelakin – Shammah