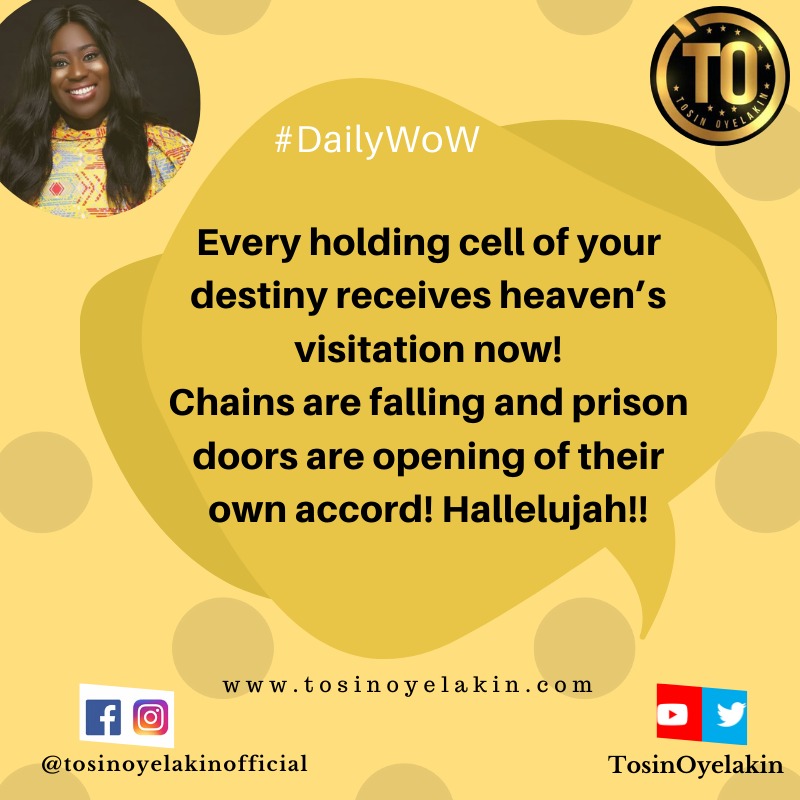 Uncategorized
God of Suddenly!
Peter was one of the apostles of our Lord Jesus. He had been with Him during His time here on earth. Peter witnessed all the miracles of Jesus and he was trained in the ministry by the LORD Himself.

Peter had also been launched into the ministry of preaching the gospel and setting the captives free. He was, by the power of the Holy Spirit, delivering people from sin, sicknesses and diseases. He was raising the dead.

But here was Peter, imprisoned! In chains, bound and he could not deliver himself. He was completely helpless and at the mercy of the authorities, or so it seemed.

What Peter needed was not his own power but the dunamis power of the Holy Spirit. The power that comes suddenly, with the Light that pierces through thick darkness to bring total deliverance!

That is the power of God. The same power is available and is as potent as it was, even those many years ago. It never changes and it's not partial. If it broke Peter's chains, it can and will break yours.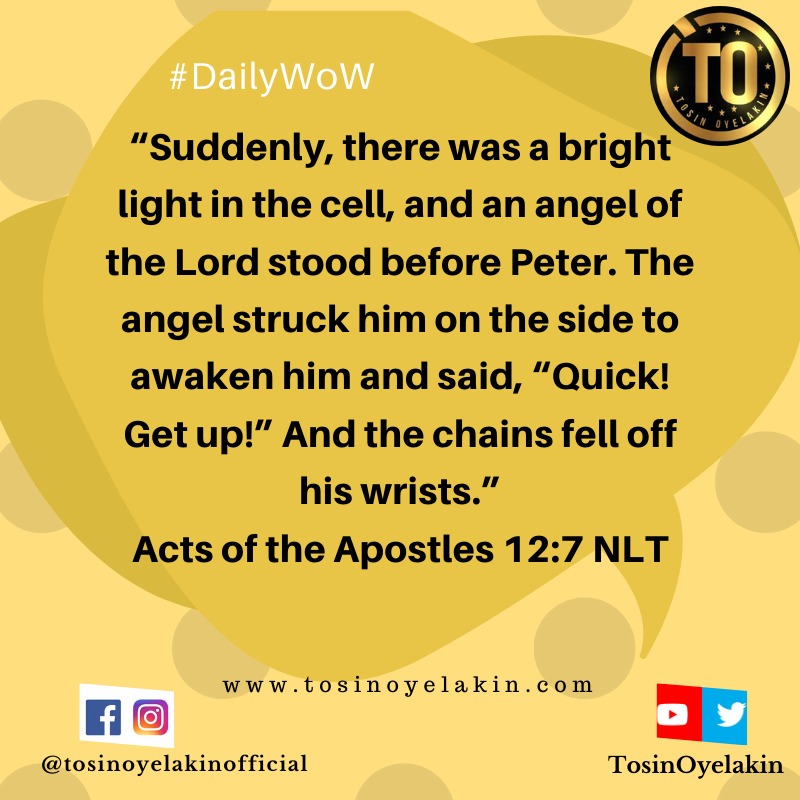 Every holding cell of your destiny receives heaven's visitation now! Chains are falling and prison doors are opening of their own accord! Hallelujah!! And so shall it be in Yeshua's mighty name! #Selah

Have a super duper awesome day. Agape ❤