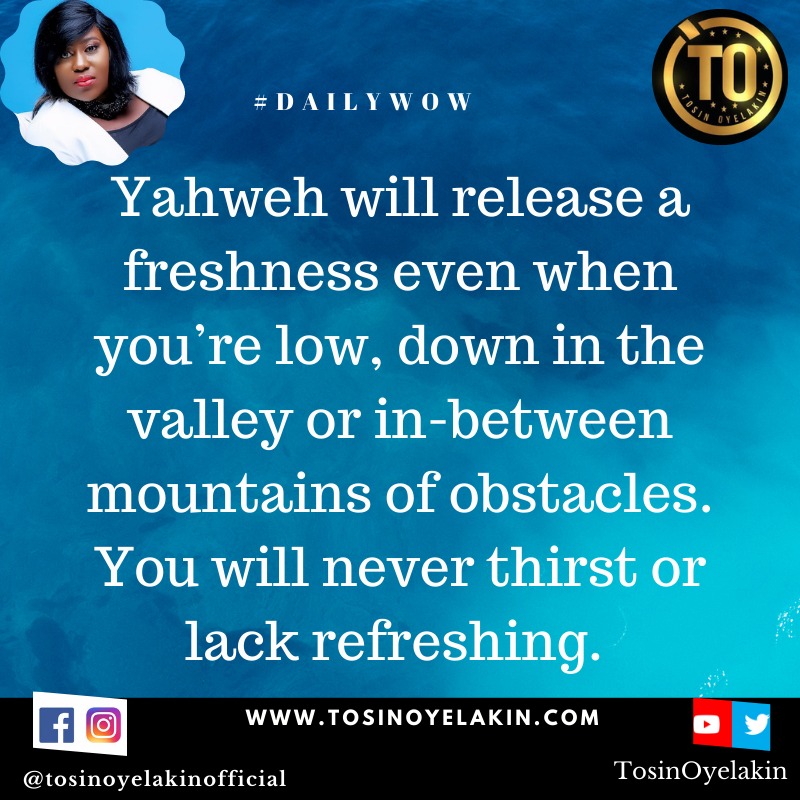 Uncategorized
Freshness Even In the Valley
A valley is a low area of ground between two mountains or hills. There are moments in life when we will be manifesting at the high points of mountains or hills.
This is where all children of God belong, as we are cities set upon the hills which cannot be hidden. Lights that have been set up high as lighthouses to guide others who are navigating the stormy seas of life to the safe arms of our saviour, that's who we are.
However, we have moments that we will be down in the valley because life is in seasons and things change.
The Bible talks about valley experiences like walking through the valley of the shadow of death(Psalm 23:4), being in the valley of decisions (Joel 3:14), the valley of dry bones (Ezekiel 1) and so on.
All these depict times that we may not necessarily be at our best. But one thing that is sure is that Yahweh is faithful whether we are high up on the mountain or down in the lowest point of the valley.
He is always with us the will bring us through. Yahweh will release a freshness even when you're low, down in the valley or in-between mountains of obstacles. You will never thirst or lack refreshing.
Be encouraged, no valley experience is forever. You're only passing through. You will come out refreshed and refined as gold!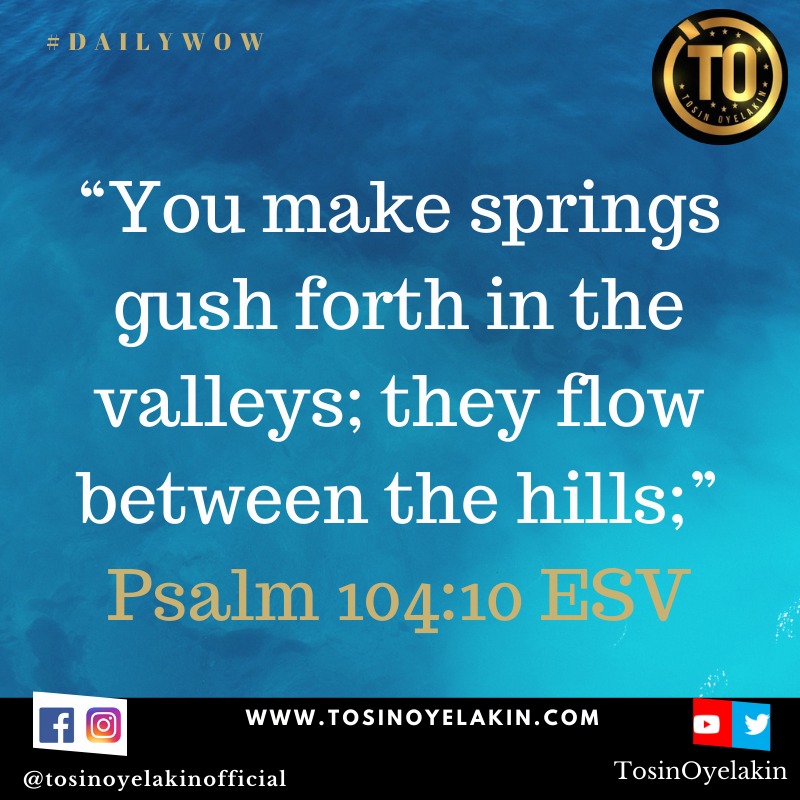 Prayer:
Father, thank You for always being our very present help in times of need. You will never leave nor forsake us.
Whatever point we are in life, do bring us through and release times of refreshing for us. Sustain, revive and restore us in Yeshua's mighty name. #Selah.
Have a blessed day and stay safe under the blood ? Agape ❤️
*© Tosin Oyelakin, July 2021*