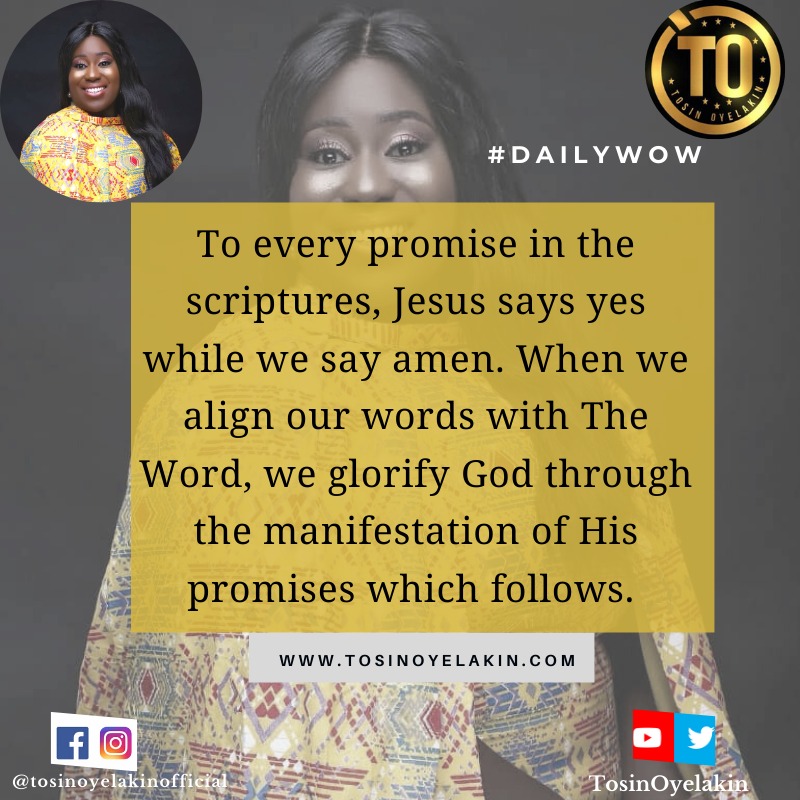 Uncategorized
Align Your Words With The Word
I remember a song we used to sing back in my uni days that says, God said it, I believe it, that settles it! And yes it does. Everything that God has said about you is settled as long as you believe it.

It is believed that there are as many as 3000 – 30,000 promises in the Bible. It's not quite clear exactly how many there are. But it really doesn't matter how many promises God made to us in the scriptures.

What matters is when you lay a hold on any one of them, do you believe them enough to say a resounding amen that establishes the promise in your life?

Now, I'm not talking about a literal amen that you routinely say to prayers and promises when you read or hear them. But I mean an amen that resounds within your whole being.

One that is heard in the spirit realm and it activates your angels to arise and begin to establish that promise in your life. An amen that brings to manifestation the word of God in your life.

You see, to every promise in the scriptures, Jesus says yes while we say amen. When we align our words with The Word, we glorify God through the manifestation of His promises which follows.

The Question:

So the next time that you read or hear any of God's promises that resounds with you, how will you react in your spirit? Will you say amen with your mouth, but deep down within your soul, you're thinking how can this ever happen for me?

Would you think yes, if God said it, then it's possible? Or would you think, oh, this is just not possible. It's too great a promise for it to be for me …

You will proclaim convincingly, that which you're convinced of. Be convinced of Father's promises to you in Christ Jesus and convincingly proclaim it over your life.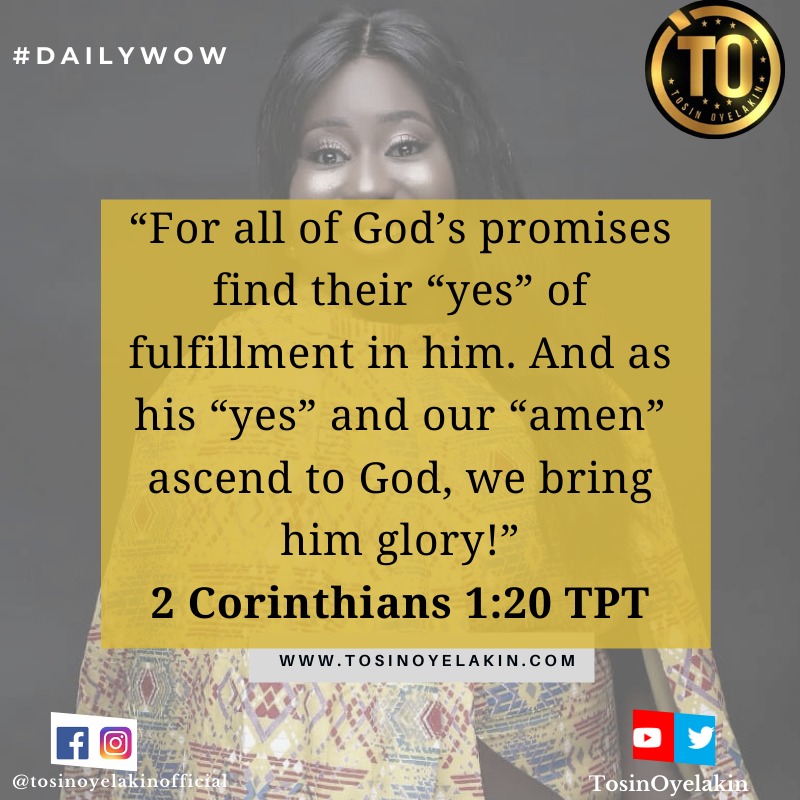 Prayer:
Father, we know that not one tiny little bit of Your promises to us will go unfulfilled. Everything You say, You mean and will ensure it comes to pass.

Do please work within our hearts by Your Holy Spirit to be fully convinced of all Your promises to us. As our hearts are being fully persuaded, let our heartfelt words also fully align with Yours.

As we align our words with The Word, let us experience the full manifestation of Your promises in our lives in Yeshua's mighty name. #Selah.

Have a blessed day and stay safe under the blood. Agape ❤️