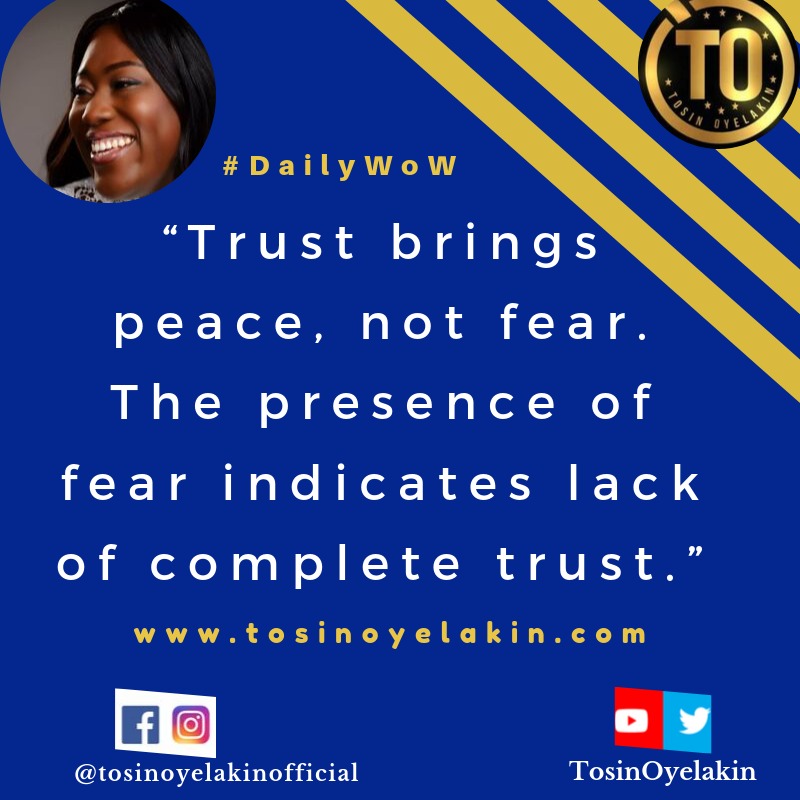 Uncategorized
Trust, Don't Fear
Theres no denying the fact that there are some pretty serious situations that we go through that would want to elicit fear in us. You may have heard some pretty heavy news about your health or it may be a difficult financial situation.

Your child may be going through some stuff that could be damaging to their future, or it could be the loss of your source of livelihood. It could be anything … a life or death, make or break situation!
.
The fact is you have this situation and you're afraid you'll get out of it, ever. But the truth is that you have victory in Jesus Christ who is the Truth.
.
Trust in wholly in the Truth and His mercy towards you. Trust brings peace and not fear. The presence of fear indicates lack of complete trust.
.
Soak in His presence and in His word. Let His divine peace reign over that situation. Come what may, you're not just a conqueror. You're more than a conqueror!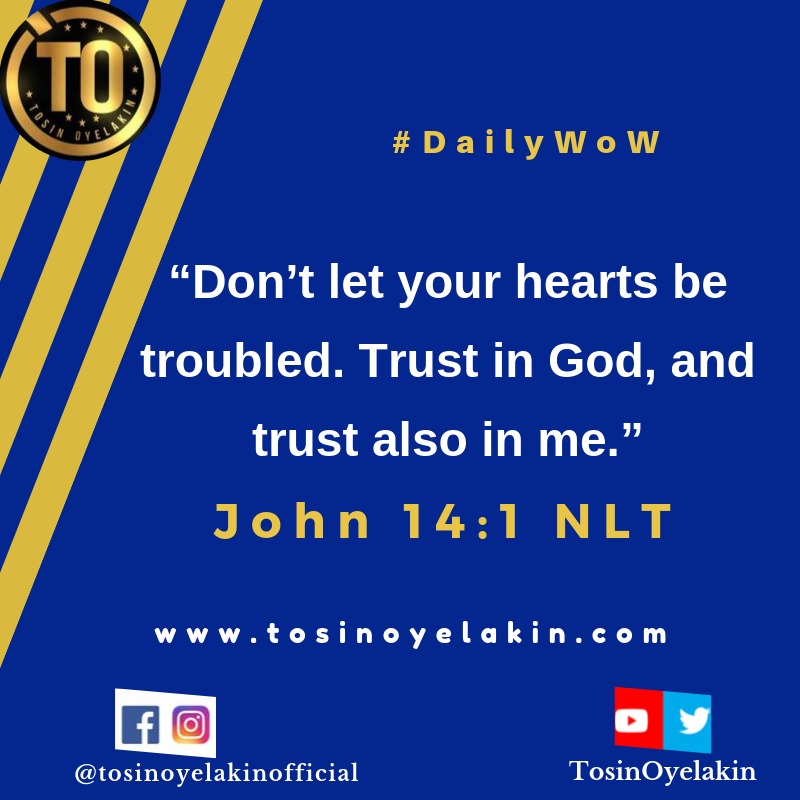 I pray that we will not live our lives in fear, doubts or anxiety. Father help us to trust in You and in Truth, and grant us Your divine peace, in Yeshua's name! #Selah
Have a beautiful day. Agape ❤