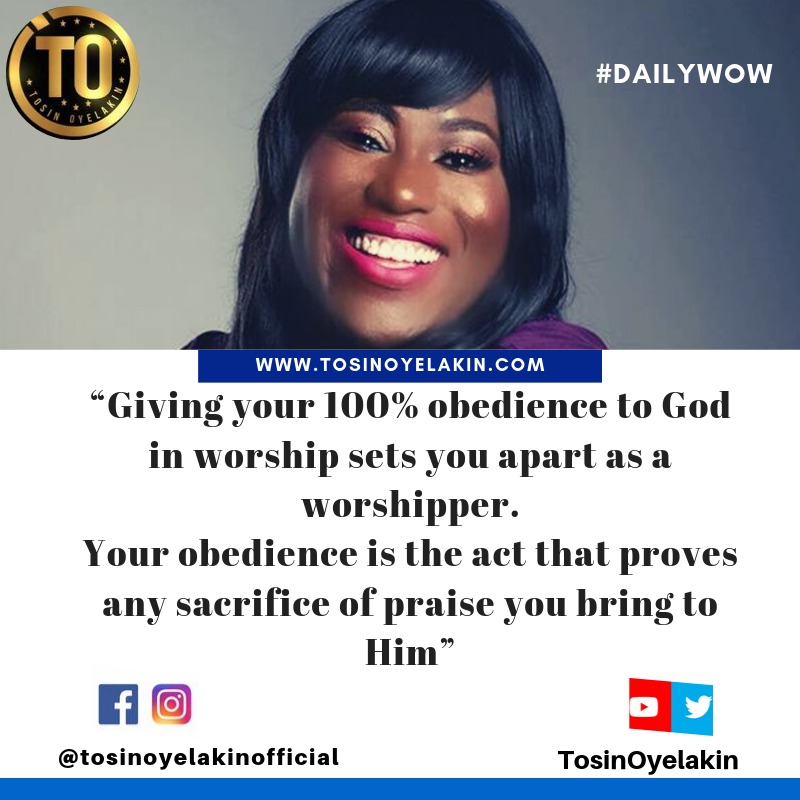 Uncategorized
True Sacrificial Worship
There is no other place I'd rather be than in the LORD's presence, lost in worship and adoration to Him. I believe this is true for most, if not all true believers.

I love the atmosphere of worship and I try to create that everywhere I go, I feel completely safe here. But there's no amount of worship I can give to Yahweh that will equal my obedience to Him.
.
Imagine that you have a child who loves you and says all this beautiful things about you. The child loves being in your company and apart from you, they're always missing you.
.
However, they also choose not obey you. I'm sure that you'd question the love that this child actually professes for you.
.
The same goes for you and Father. Every time you disobey Him, it calls to question whether you truly love Him.
.
Anybody can worship God. But giving your 100% obedience to Him is an act that sets you apart as a worshipper. Your obedience proves any sacrifice of praise that you bring to Him.
.
It's time to understand what true worship is so that our sacrifices will be truly acceptable in Yahweh's sight.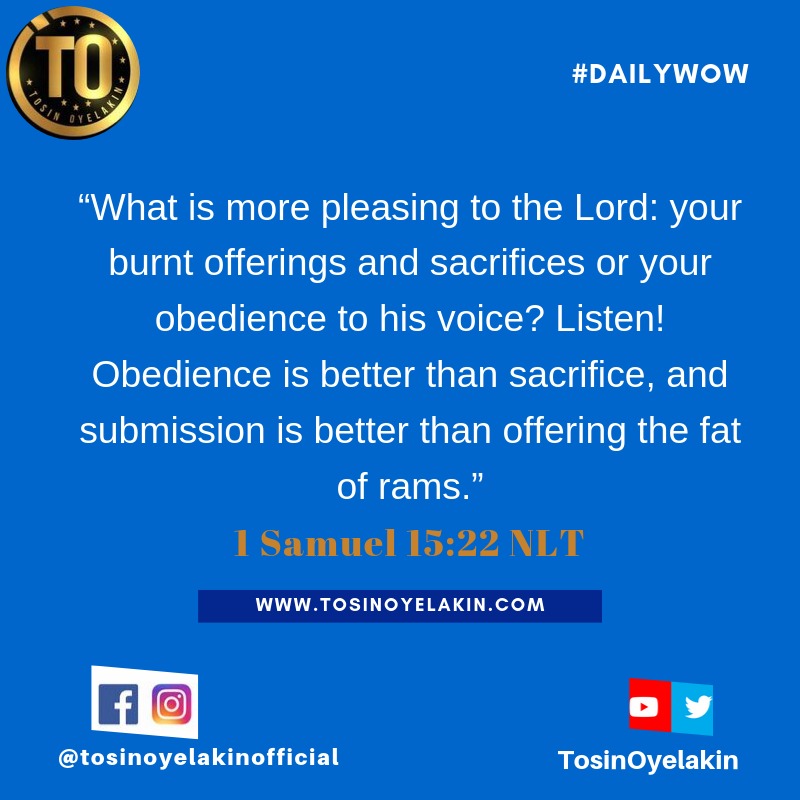 I pray that our ears will be fully opened to hear, and our hearts fully prepared to obey the will of the Father at all times, in Yeshua's name. #Selah.
Have a wonderful day. Agape ❤