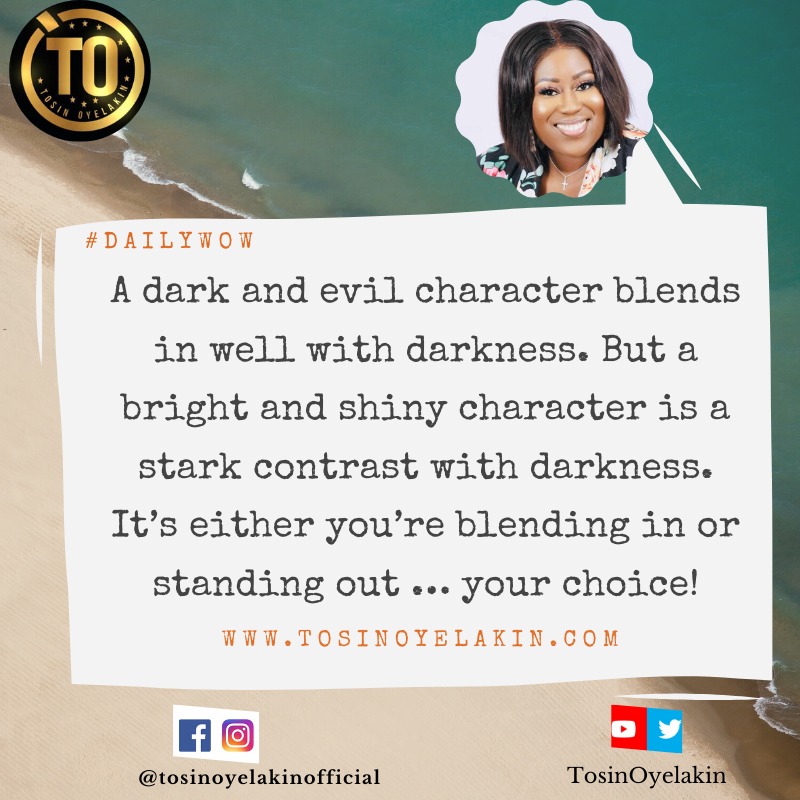 Uncategorized
To Blend In Or To Stand Out?
As the world has become a global village and we are more and more in the know of things happening all over the world. Even in places that are at the other end of the world to us, we can watch in real time, live events.

This means that we are becoming more and more aware of the good and also the dark side of the world we alive in. And I dare say that things are getting really really dark in our world.

You can almost see the dark veil continue to descend on earth as you see or hear of what is going on. This is however, very much in line with the scriptures. Gross darkness covers the world.

For those who have chosen to follow the darkness, it's a pity because there will be nothing remarkable about their lives at the end of the day. They will just blend in nicely!

But, for the children of light who choose to persistently shine their lights, this is a really great opportunity to stand out and be noted. It's an opportunity to be the guiding light for those sitting in the darkness and to bring them out.

Also, it's a wonderful opportunity to glorify the Light within us. We must choose to love and not hate, even when we are perfectly justified to do so.

We must choose thanksgiving and praise even when everyone else is moaning. And we must choose to stand and not be overwhelmed even when it seems hopeless.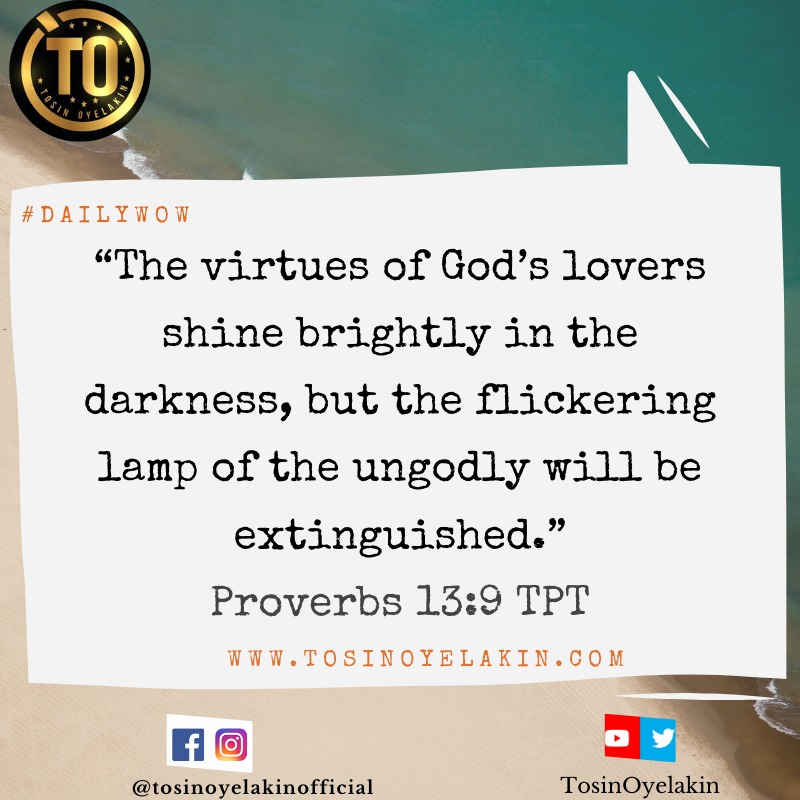 I pray that the LORD will grant us wisdom and empower us greatly to shine brighter than ever before in this age. Make us true lights that stand out for You LORD, in Jesus' mighty name. #Selah

Have a wonderful day. Agape ❤