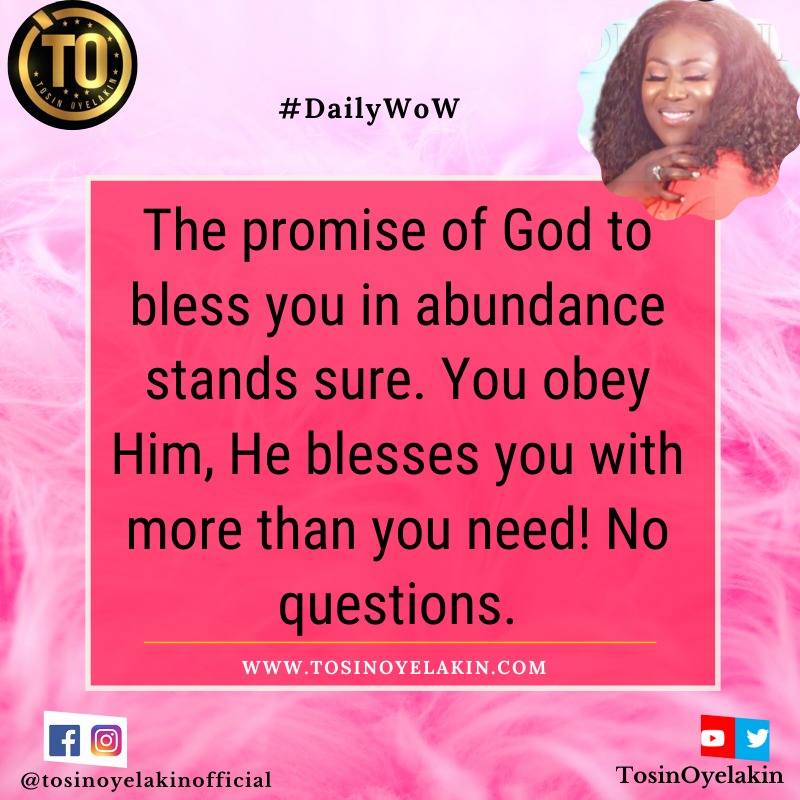 Uncategorized
Tied To Obedience
The established truth is that a lot of our blessings are tied to our obedience. I mean obedience to GOD Almighty. Another established truth is that we cannot, in our own strength meet the high standards of obedience required of us.

And that's why we need the help of the Holy Spirit who is our helper. He strengthens us with the willpower to obey Father's will.

Father never fails in all His promises. The promise of GOD to bless you in abundance stands sure. You obey Him, He blesses you with more than you need! No questions. You will never lack or borrow, that's for sure.

You will not even need to pray for supplies. Your obedience is like the activator of abundant blessings. Jesus also knew this and that's why He gave us the best advice of all time, that will ensure we live in abundance.

He told us to seek first the kingdom of GOD and His righteousness. And then every other thing which the unbelievers are running after will be added to us.

For some of us, it's the other way round. We seek those things and hope that when we have abundance, then we will be able to seek GOD's kingdom. But that's not how it works in GOD's kingdom

If we pursue and pray for the heart of obedience, the heart that loves GOD wholly, the heart that also develops an active love for others, then we will lack nothing. If we walk in holiness and righteousness, seeking the good of others, we will lack nothing.

This is a kingdom principle that never fails. So, how are you going to activate your blessings? Are going to keep asking GOD to bless you without seeking for His kingdom and righteousness first?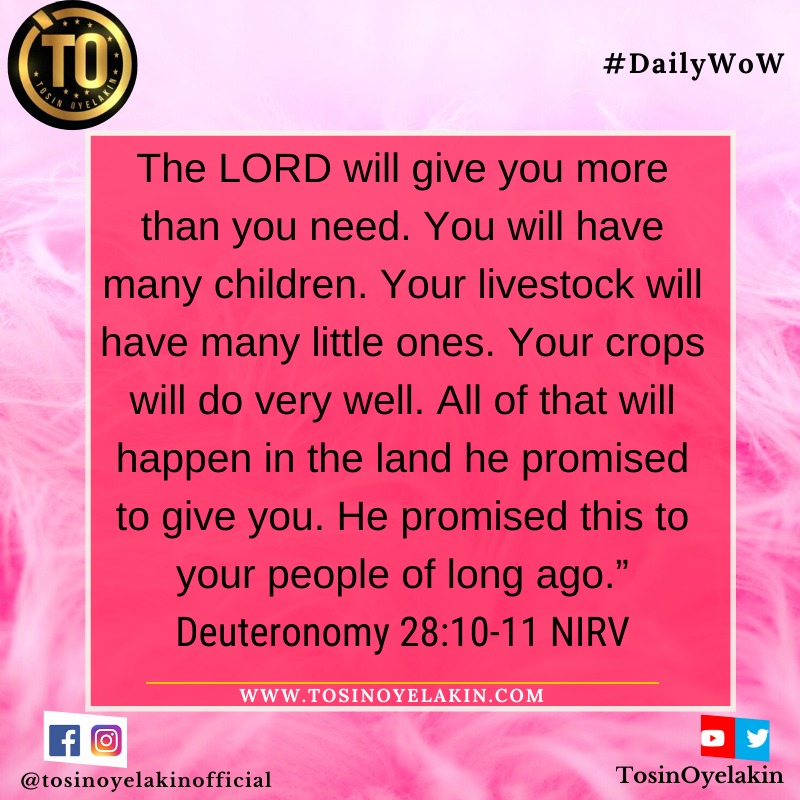 Prayer:
Father, thank You because the mysteries of the kingdom belong to You to reveal to us as Your children. As you allow us to see these things, help us to choose the right path that will lead us to all that You have promised us.

Help us to go after doing Your will by seeking for the help of Your Holy Spirit. And as we do this, we know that You will bless us. Thank You Father in Yeshua's mighty name. #Selah

Have a wonderful day and stay safe under the blood ?. Agape ❤️.
© Tosin Oyelakin 2020