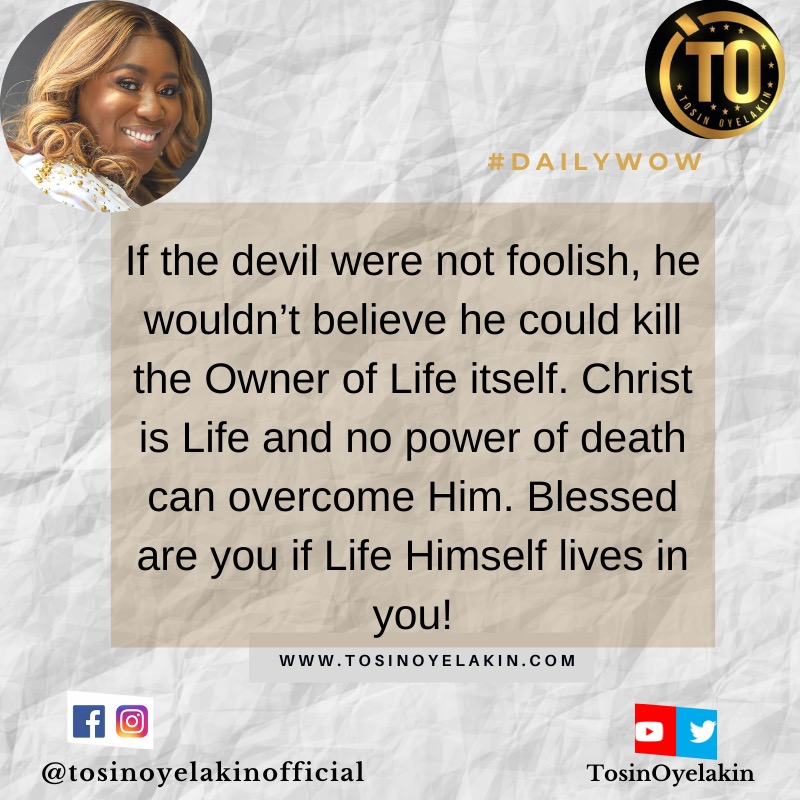 Uncategorized
The Originator of Life Cannot Be Killed
Just like a leopard can never change its spot, so the nature of the devil cannot change. The Bible calls him a thief, a killer, and a destroyer. He will not stop doing these things because that's just who he is.
But in the same way, Christ's nature is the life giver's. In fact, He Himself is Life and that's why He has an abundance of it to give! This too can never change.
The magnitude of the devil's lack of wisdom is displayed in his attempt to kill Life Himself. This is absolutely impossible.
If the devil were not foolish, he wouldn't believe he could kill the Owner of Lifel. Christ is Life and no power of death can overcome Him. Blessed are you if Life Himself lives in you!
As long as He lives in you, no power of death can overcome you. Now, I'm not just talking about life in your physical body, but also the eternal life that proves death has been swallowed up in victory.
This is what we celebrate when we remember the life, death and the resurrection of our LORD JESUS CHRIST. He lives in us, Life lives in us. Hallelujah!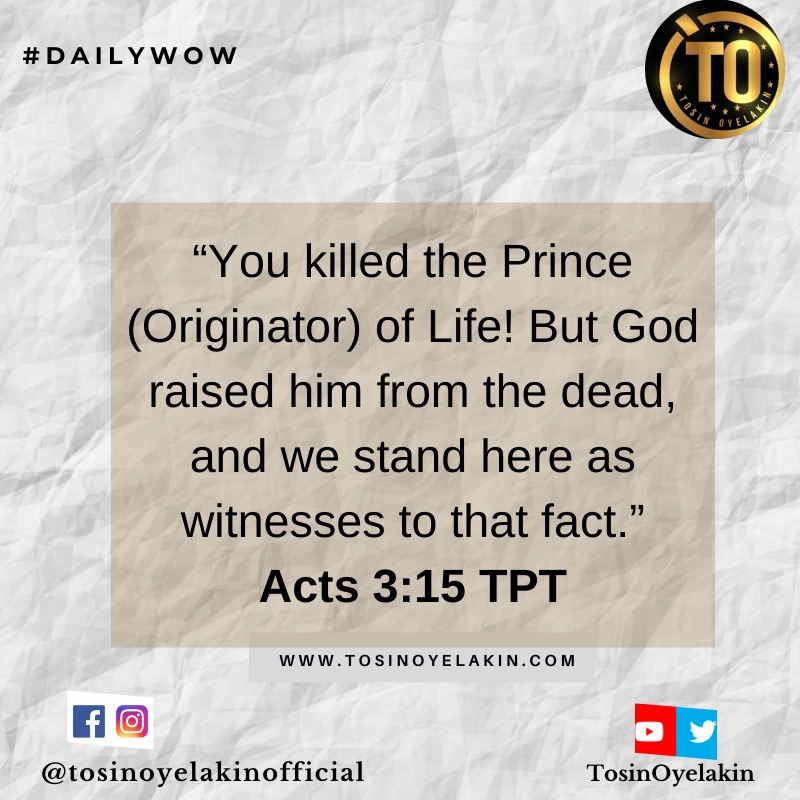 Prayer:
Father, thank You for giving us Life in abundance. The same Spirit that raised Jesus from the dead lives in us and for this, we rejoice.
We now receive a quickening of our bodies, souls and spirits. Wherever any form of death is creeping in, we reverse it now and speak life. This is so for our health, businesses, careers, families, finances and everything that concerns us, in Yeshua's mighty name. #Selah.
Have a glorious day and stay safe under the blood ? Agape ❤️
*© Tosin Oyelakin, April 2022*
Music: Tosin Oyelakin – Christ Is Risen