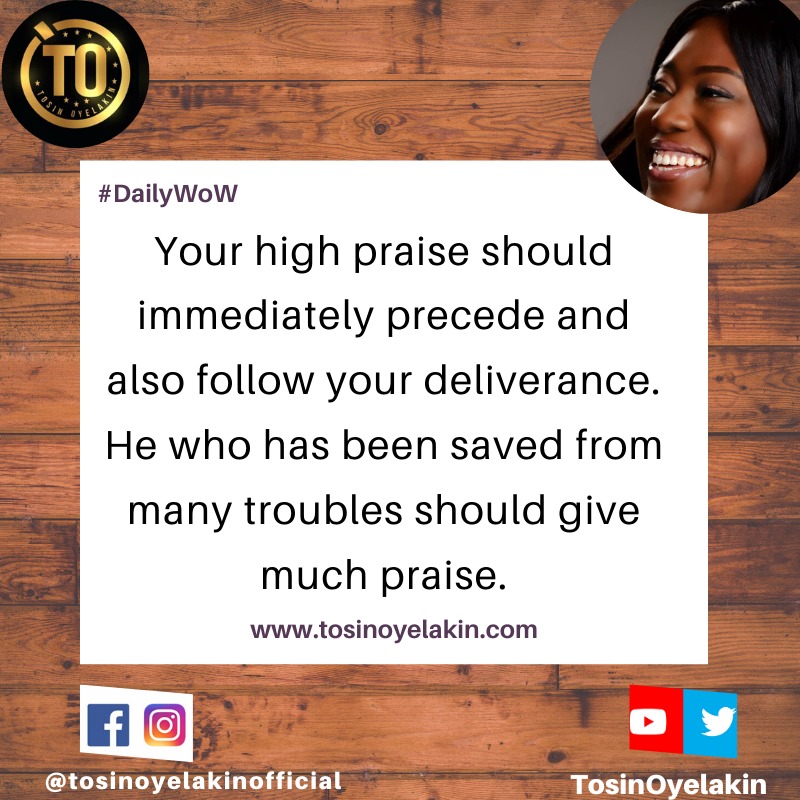 Uncategorized
Praise In Warfare
In spiritual warfare, there is a time to use the high praise of God in your mouth to break fetters of iron. And there is a time to also use the same high praise to seal your victory.

When the Israelites were faced with battle against the three nations who ganged up against them, their instruction was to lead the battle with their high praise. The singers were to lead the battle, not their strongest warriors!

With their praise, the LORD was able to invade the camp of their enemies and they became so confused that they turned on one another till they utterly destroyed their own soldiers, themselves.

Once you have been delivered, you also need to use your high praise to seal your victory. When we can think and reflect on how much the LORD has done for us, we should be able to praise Him.

Jesus, when he healed the ten lepers and only one of them returned to say thanks, said why is there just this one man here saying thanks? And then He sealed the victory for one that returned, who wasn't even an Israelite.

We must learn the secrets of receiving complete victory. Your high praise should immediately precede and also follow your deliverance. He who has been saved from many troubles should give much praise.

Prayer works, the word works, but your praise will open up and set the atmosphere for you to come into battle strong. It will also seal the atmosphere against your affliction from rising again after the battle has been won.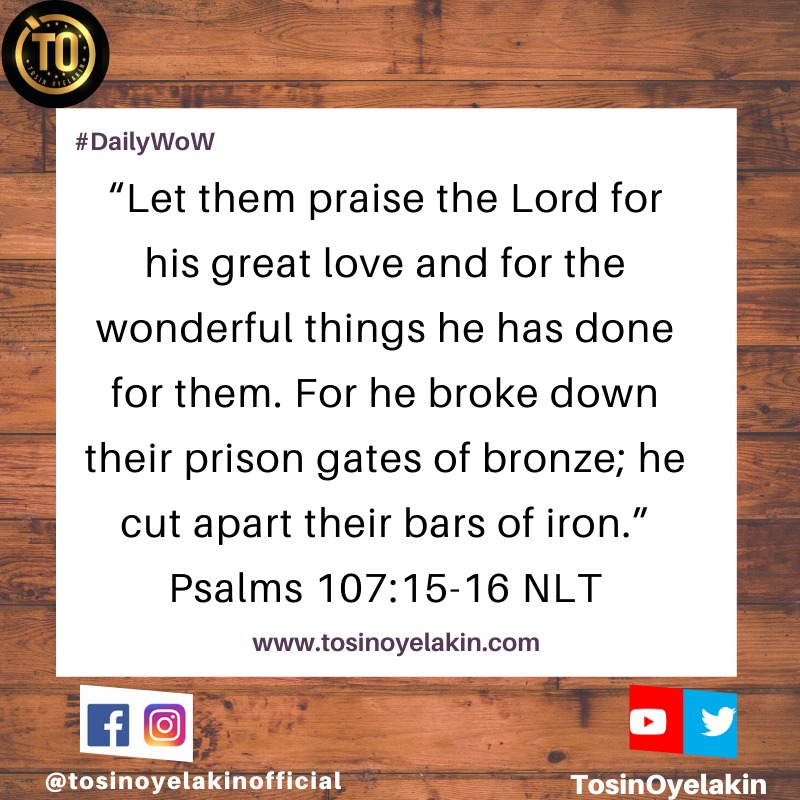 Prayer
Father we give You all the praise, the honour and the glory for always fighting our battles and giving us victory at all times. Please give us the heart of overflowing praise and worship in all our circumstances, in Yeshua's mighty name. #Selah

Have a victorious day. Agape ❤