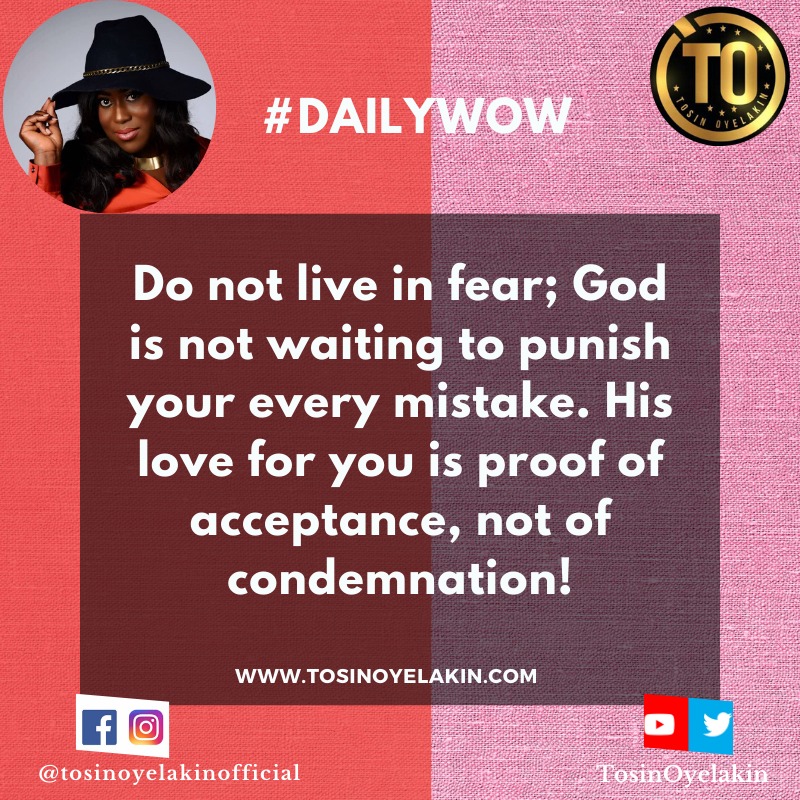 Uncategorized
Love's Perfection
There is no one who is entirely perfect on their own. No one! No matter how hard you try and how mindful you are, we still make mistakes. That's just how it is while we are here on earth.

In all our imperfections, however, God still loves us profoundly. His love is incomparable to anything and that love always covers our mistakes.

The provision of His love ensures that all your past, present and future genuine mistakes are covered. The blood that washes us never dries up. It continually flows to ensure our righteousness.

In your mistakes do not allow your guilt take you away from His presence. Don't run from Yahweh. He knew you were going to make that mistake before you actually did and He already made provision for it.

Do not live in fear; God is not waiting to punish your every mistake. His love for you is proof of acceptance, not of condemnation!

Let love have it's perfect work in you by casting out your fear of punishment. Then you can be free indeed!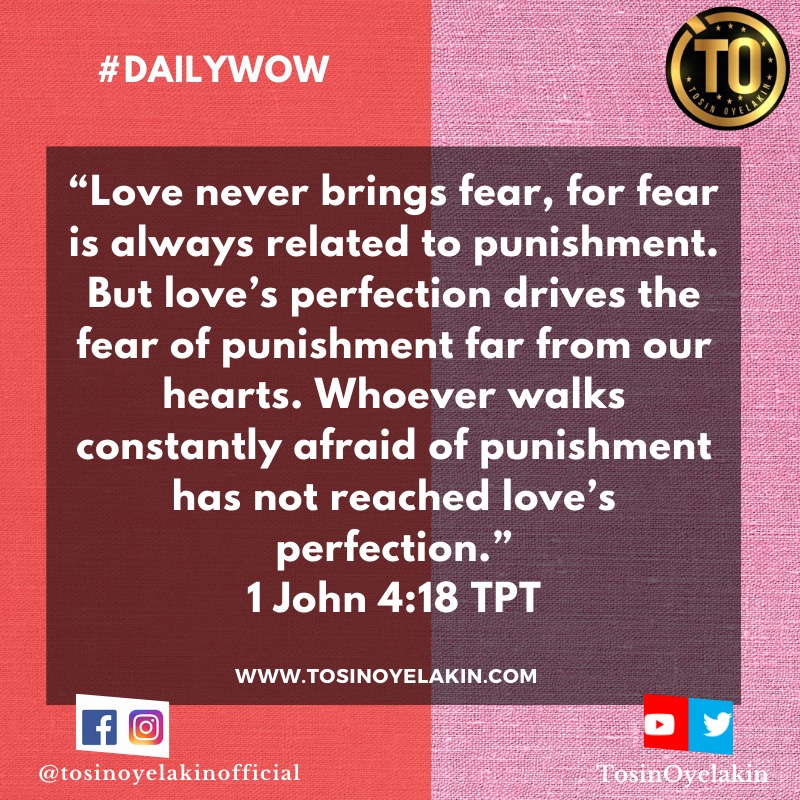 Prayer:
Father, thank You for loving us profoundly. Please fill our hearts with the knowledge of Your love and help us to understand this very nature of Yours.

Teach us to know your perfect love that we may live free from fear that You're waiting to punish our every mistake, in Yeshua's mighty name. #Selah

Have a great day. Agape ❤