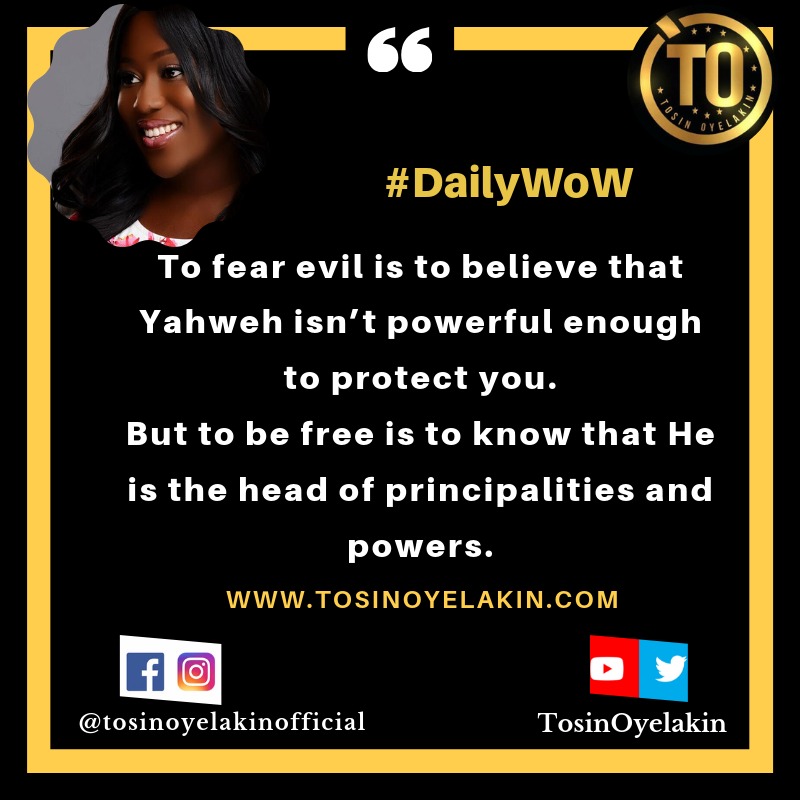 Uncategorized
Living Fearless!
There is so much happening in the world we live in right now, that if you don't have a very strong relationship with God, you will live in fear. As the bible promised us, the world is growing darker and darker by the day. There's so much attack, both physically and spiritually, on the children of God, it's unbelievable.
.
.
Unfortunately, some of these attacks have also infiltrated our churches, trying to cause confusion and division within the body of Christ. There is the lies, the competition, the cliques, the confusion, and so on.
.
.
Like never before, those that do know their God need to be strong and do exploits indeed. You have to know without any form of doubt that Yahweh is with you and will deliver you.
.
.
To fear evil is to believe that Yahweh isn't powerful enough to protect you. But to be free is to know that He is the head of all principalities and powers. So stand strong and do exploits because you know the God that you serve! the darker it gets, the brighter the children of light shine. Don't let fear stop you from manifesting your glory. It's time to live fearless!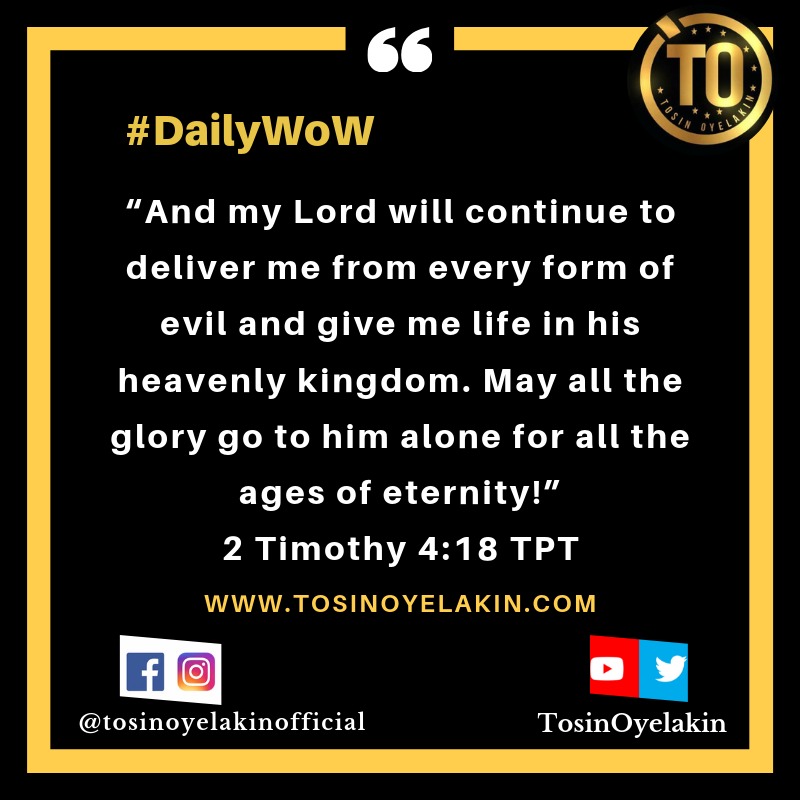 I pray against the spirit of fear in you and I release the Spirit of power to do exploits, the Spirit of love to never fail, and the sound mind to discern evil from good in Yeshua's mighty name. #Selah
Have a marvellous Monday. Agape ❤.