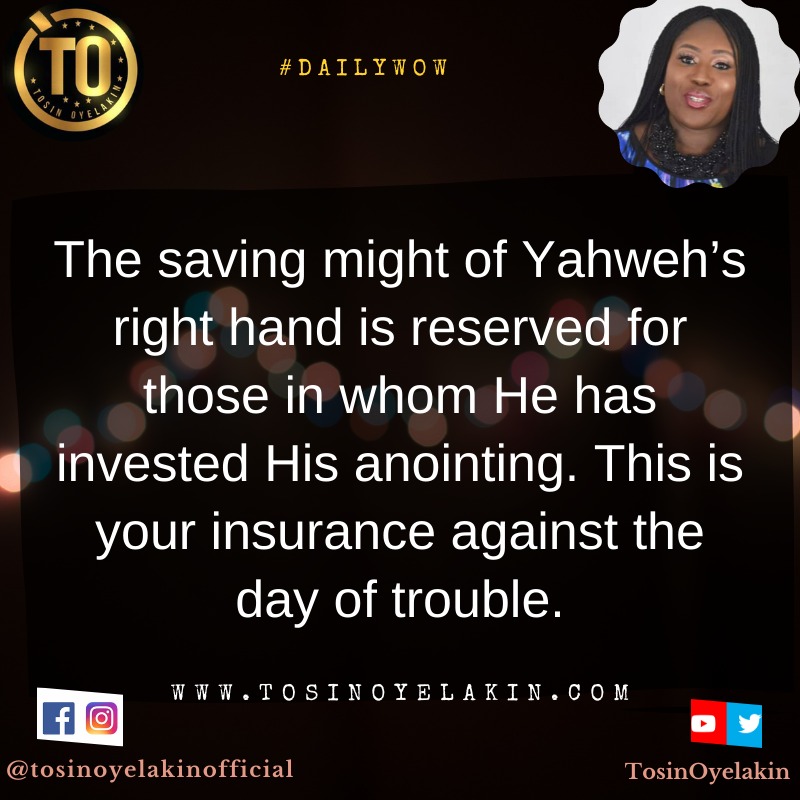 Uncategorized
Insurance Against Trouble
Years ago, not long after we moved into our home, we had a massive flooding that destroyed the ceiling, leaving a gaping hole in it. The wallpaper and decorations were all damaged. We needed full repair.
Thankfully, we had good home insurance and they came through. They even changed the part of the wall that wasn't damaged. It looked even much better than before the flooding!
Everyone loves their investments and will do anything to protect them. You would take out an insurance to protect your most valuable investments.
Your home and its content, business, expensive jewellery, cars, even your life and health. You would insure everything, and that's wisdom. If anything happens, you can make a claim on your insurance.
Similarly, Yahweh will not invest His power, glory, anointing and grace on your life without making sure He has insured you against the day of trouble. He knows the enemy would come to try to steal, kill and destroy His investments in you.
Thankfully, the saving might of Yahweh's right hand is reserved for those in whom He has invested His anointing. This is your insurance against the day of trouble.
Are you under attack? Are things not going your way? Do you feel like trouble has come and you need help? Then call up your insurance.
The grace and anointing on you is your certificate of insurance. Use them to make a claim and Yahweh will answer. He will save with the saving might of His right hand! Hallelujah!!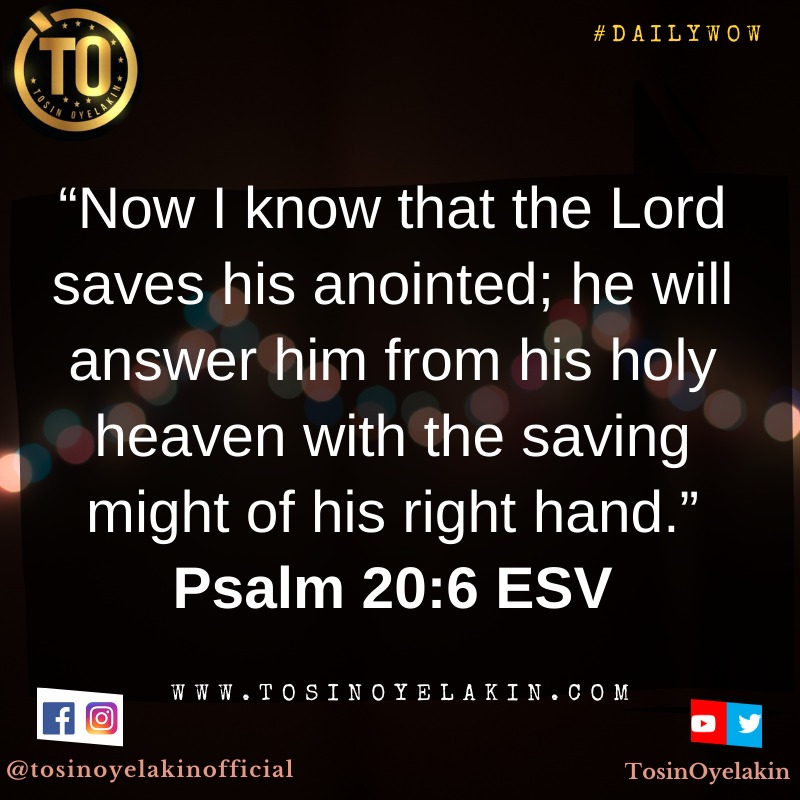 Prayer:
Father, thank You so much for the assurance that not only have You invested so much in us, but You have also insured us against the day of trouble with the saving might of Your right hand.
Do teach us how to always access this insurance whenever we need it. Our prayers are our hotline to making claims, so please hear us and promptly come to our aid when we call, in Yeshua's mighty name. #Selah.
Have a glorious day and stay safe under the blood ? Agape ❤️
*© Tosin Oyelakin, June 2021*