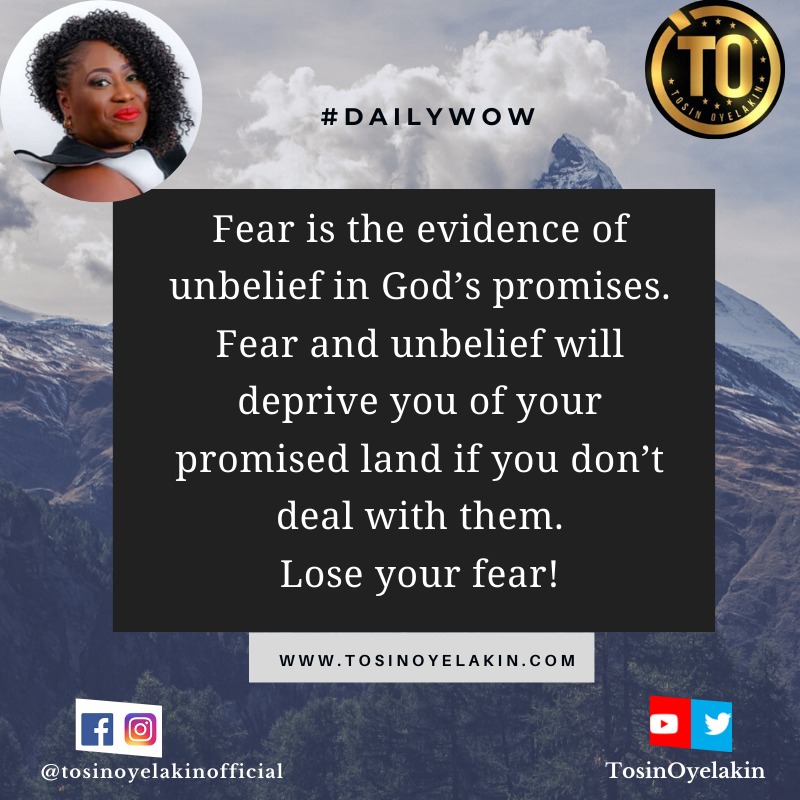 Uncategorized
Faith Vs Fear
Faith in God and His promises is believing that God will do exactly as He has promised, even when you cannot see or feel the evidence.

When we believe in God and never doubt, we rest in Him. We will ultimately walk in the fullness of His promises. Abraham, the patriarch of Faith, is our example.

Fear, on the other hand, will delay or even stop us from walking in all that God has planned for our lives. The Israelites refused to enter the land of their promise because they did not believe.

They did not believe that God was able to fight for them against the citizens of the land He had promised them. They did not believe that they had all it would take for the to go in, and take full possessions the land.

Not only did they miss their best chance due to this, they also had to wait for forty years before another opportunity came. And by this time, the generation who didn't believe had all died. Never walking in that promise.

Fear is the evidence of unbelief in God's promises. Fear and unbelief will deprive you of your promised land if you don't deal with them. Lose your fear! Replace your unbelief with faith.

Faith will preserve you in the day of trouble. It will keep your heart in the day of need. Faith will give you hope when all seem hopeless. Faith is your ticket to your promised land!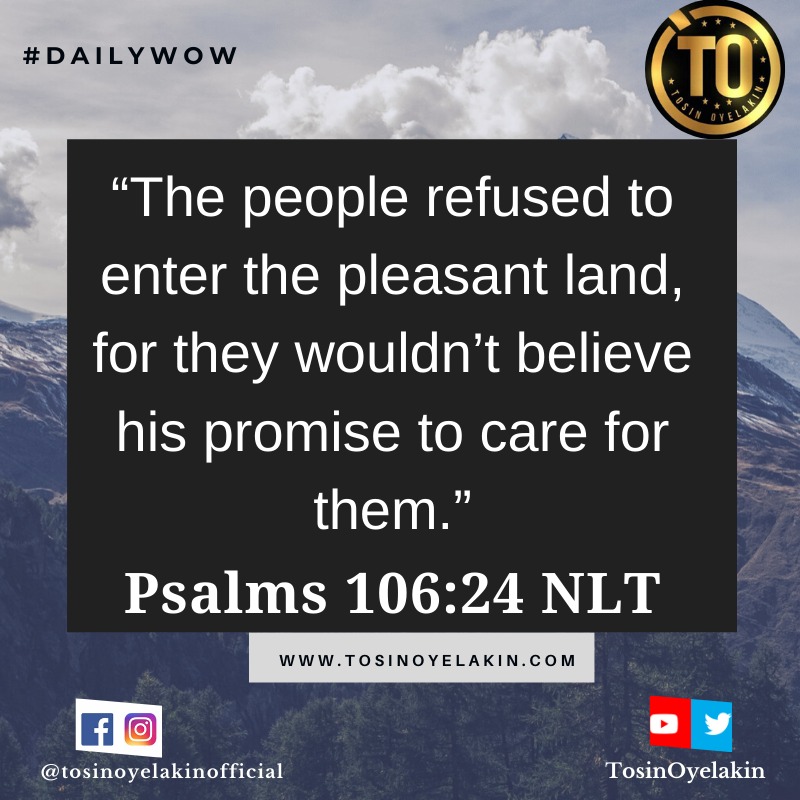 I pray that we will learn to build our faith, hope and trust in Him who alone has the power to make us abound in all good things. We believe LORD! Help our unbelief in Yeshua's mighty name. #Selah

Have a glorious day. Agape ❤