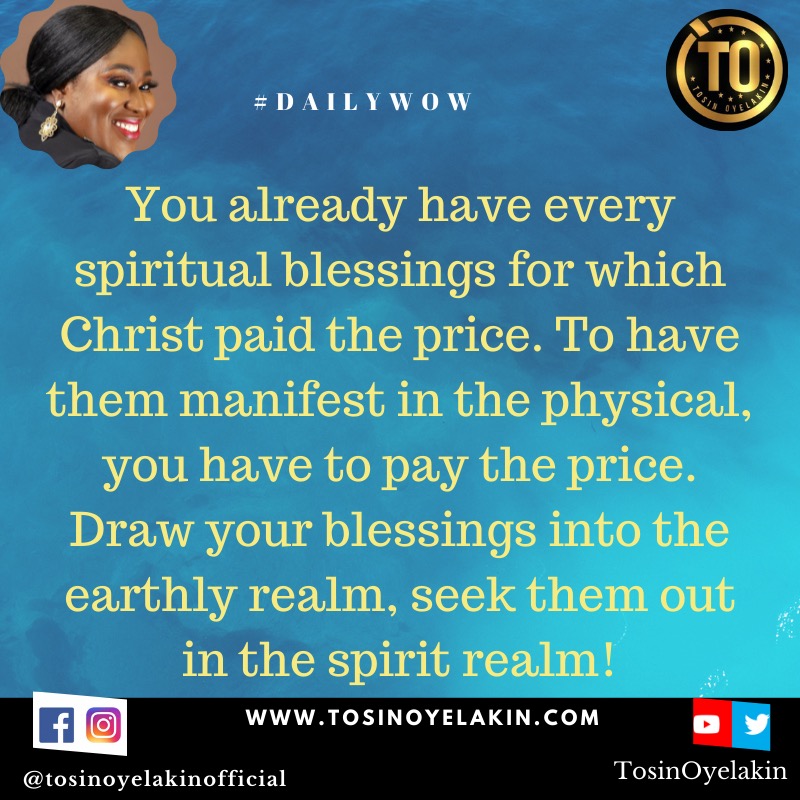 Uncategorized
Every Spiritual Blessing Must Manifest
Yahweh is a good God who, through His mercies and grace, has blessed us with many blessings. Every spiritual blessing has been given to us in Christ. No good thing has He withheld from us.
These spiritual blessings are however in the heavenly places. But we need them to benefit us here on earth, so we need to draw them down into physical manifestation.
But remember that in these heavenly places also dwell some wicked spirits that would keep these blessings away from us – Ephesians 6:12. In order to draw our blessings down, we need to wage warfare and prevail over these wicked spiritual forces.
One thing is certain though, God will not place our blessings where it would be impossible for us to reach them. He placed them there, knowing that we can get to them in spite of any opposition. This is made possible by Christ's victory over them as He made a public show of them all -Colossians 2:15.
With this knowledge, you know you can get everything that God has provided for you. You already have every spiritual blessings for which Christ paid the price. To have them manifest in the physical, you have to pay the price.
Draw your blessings into the earthly realm, seek them out in the spirit realm! Pray without ceasing. Speak them into manifestation. Act on every word of faith you have received because every spiritual blessing must manifest!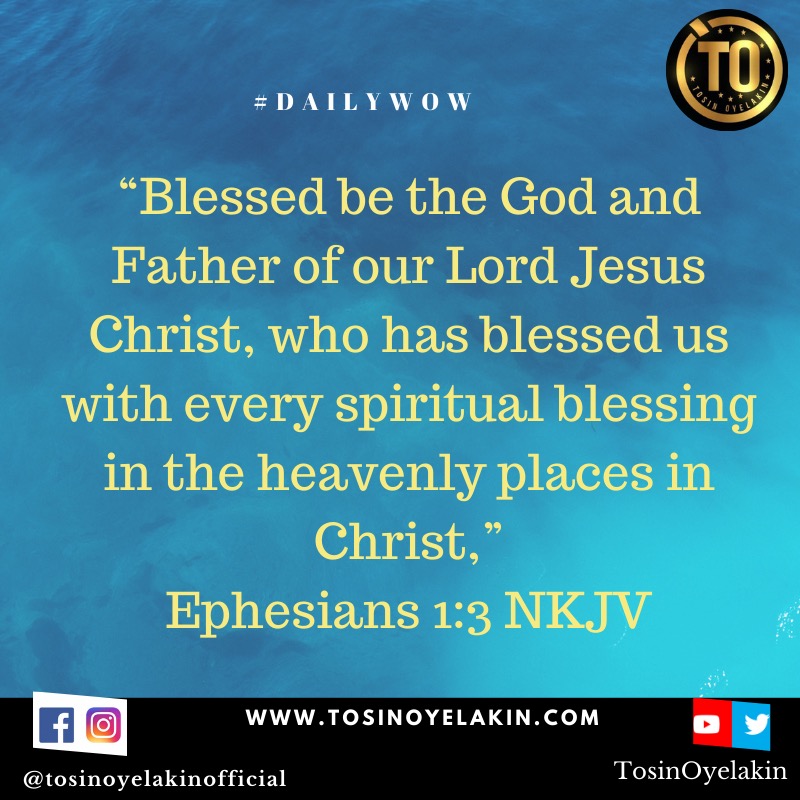 Prayer:
May our blessings never elude us on this side of eternity. Everything that Christ gave to us through His victory on the cross will surely be ours. As we seek out our blessings, they manifest through our sweat-free victories, in Yeshua's mighty name. #Selah
Have a great day and stay safe under the blood ? Agape ❤️
*© Tosin Oyelakin, March 2022*
Music: Tosin Oyelakin – Greater