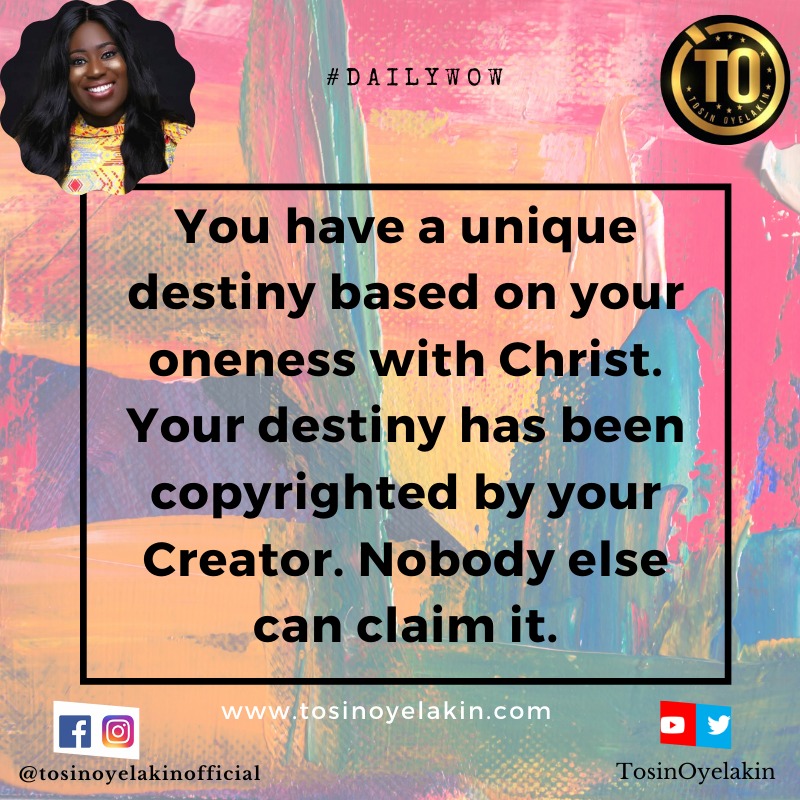 Uncategorized
Copyrighted Destiny
Every single man and woman created by God has a unique destiny and purpose to fulfil. God Himself planned this destiny and wrote it by His hand before each one of us was born.

Sadly, some people miss this destiny and live life without walking in it. They miss the glorious plans of Yahweh for their lives.

However, everyone who submits to this destiny through submission to Jesus Christ as their LORD is blessed. You can live and walk in your glorious purpose.

Your life and story will not be complete without fulfilling this plan of God. Yours is unique to you as mine is to me. No one can do it exactly the way Father has planned it for you.

You have a unique destiny based on your oneness with Christ. Your destiny has been copyrighted by your Creator. Nobody else can claim it.

Anyone who tries to live your purpose is in breach of heaven's copyright laws. Same if you try to live a destiny that isn't yours.

Find out from your creator why you are here. What has He written in your book which is in heaven's library?

Engage the ministry of your angels to bring this knowledge to you and start to desire it. Start to live it. Life isn't life until original purpose is being lived!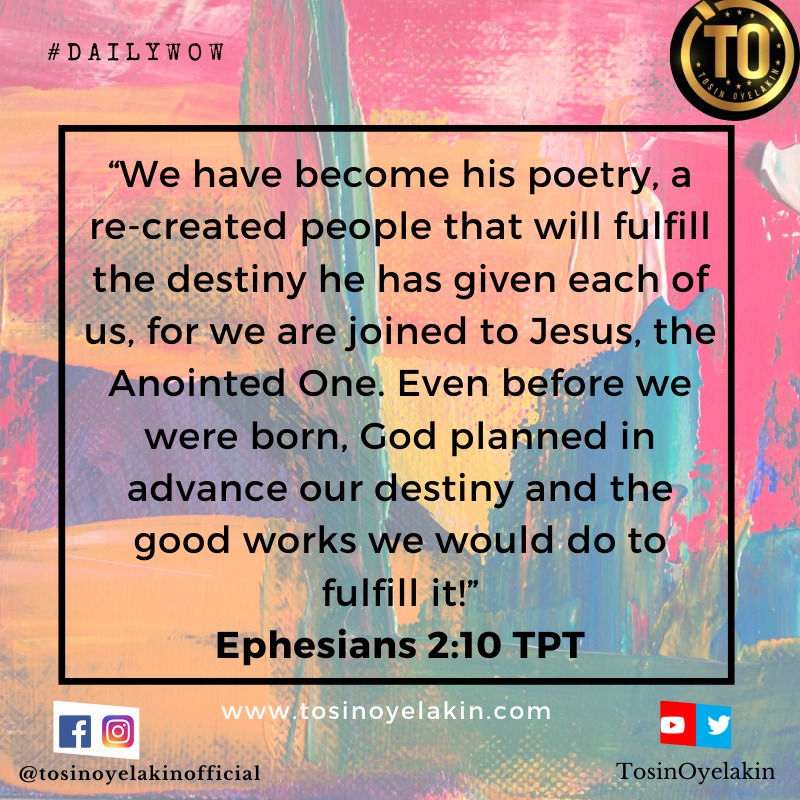 Prayer:
Father, we pray that You begin to establish Your unique plans and glory for our lives, individually. May we know exactly why You have created us.

May this knowledge cause us to rise and walk in the full manifestation of your plans and purpose for our lives. Let our glorious destiny begin to speak, now in Yeshua's mighty name. #Selah

Have a beautiful day. Agape ❤