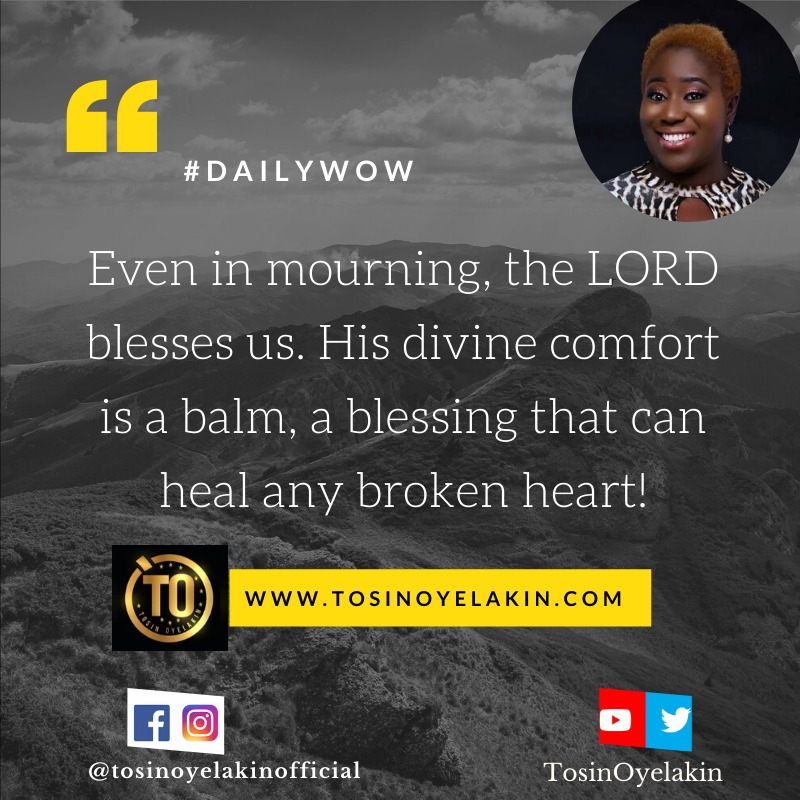 Uncategorized
Blessed Even In Mourning
The promise of the LORD to be with us is regardless of whatever situation we find ourselves in.

He will be with us during times of peace and times of trouble. His presence will never leave whether we are in health or going through a worldwide pandemic.

And He will never leave us through times of gain or times of loss. He is always a very present help at all times.

He will also bless us regardless of what our situations are. Thousands lot of families all over the world are mourning the loss of family members at this time.

It is indeed a devastating time and they may be wondering, where is God in the midst of this? Why has He allowed these losses?
Be Encouraged:
I have no answers to many of these questions. But one thing I do know, God is with all His children at ALL times and He blesses them in whatever situation they're in.

Mourning period is a sad time and not a blessed time by human standards. However, even in mourning, the LORD blesses us. His divine comfort is a balm, a blessing that can heal any broken heart!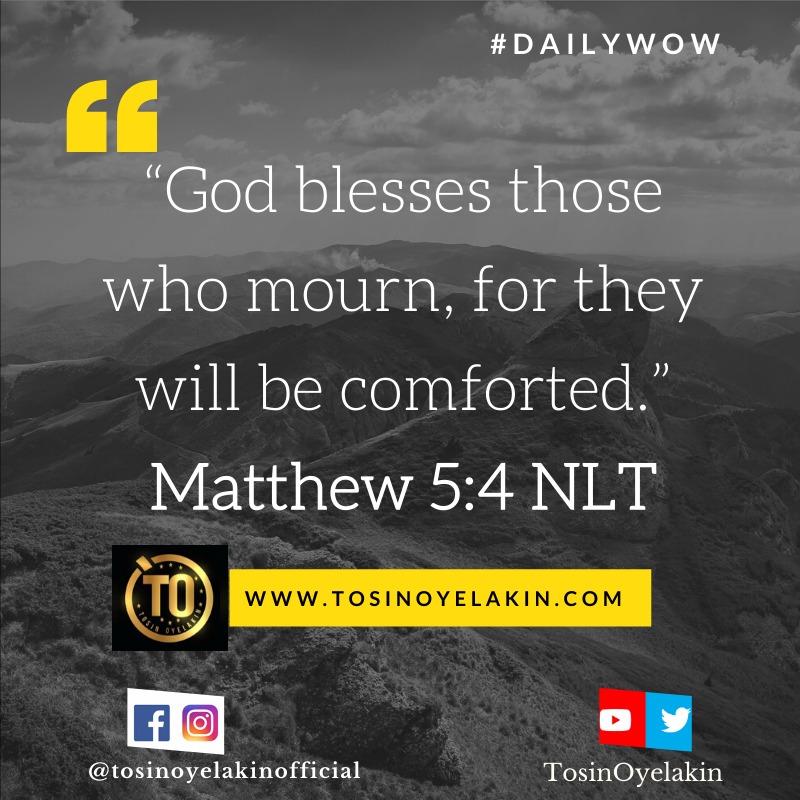 Prayer:
Father, thank You because You always bless us even in our mourning. I pray for every family of Your children who are mourning the loss of a family member or friend at this time.

Please bring them peace and comfort the way only You can. Put Your balm upon their hurting hearts and bless them with Your peace and comfort the way only you can, in Yeshua's mighty name. #Selah.

Have a marvellous day and stay safe under the blood. Agape ❤