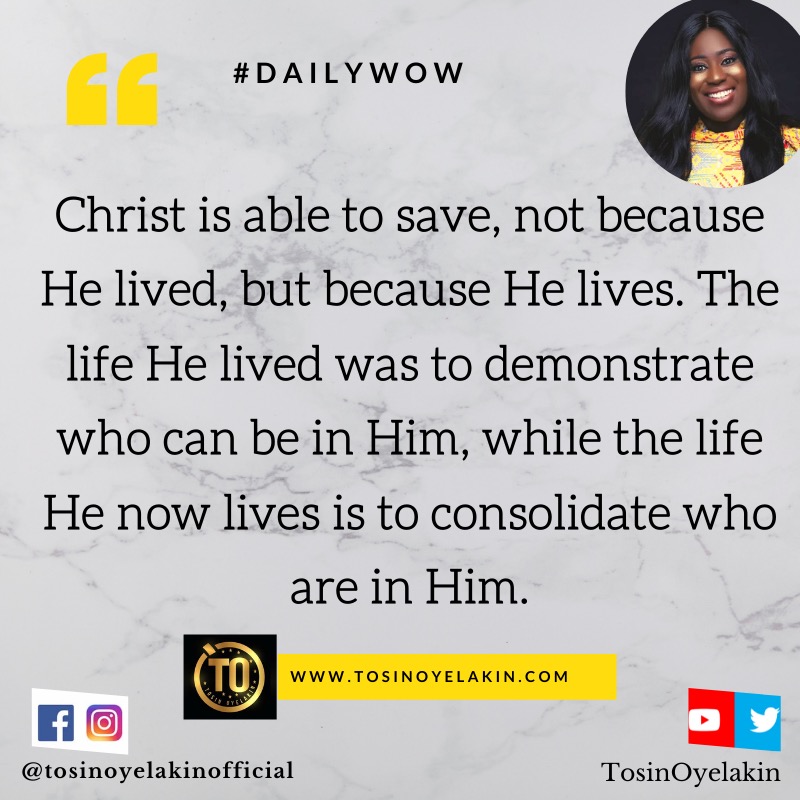 Uncategorized
Because He Lives
There's a saying that goes, "dead men don't talk." If you want to render a person completely useless, take their life. That way, you're sure there's no way they can ever bounce back!
This is the principle Satan thought he was using against Jesus by killing Him. He did not kill Christ because of all the great things that He was doing, but for what He was capable of doing.
What the devil did not realise then was, killing Christ would be his own undoing. It was necessary for the salvation of billions of lives that he would have kept in bondage for all of eternity.
And thankfully, He didn't stay dead. He rose from the grave in victory and in power. He is not a dead God.
Christ is able to save, not because He lived, but because He lives. The life He lived was to demonstrate who can be in Him, while the life He now lives is to consolidate who are in Him.
As He is, so are we also in this world. We are alive in Him and we have the same power over death and grace. Go on and exercise your authority. He lives, so de we!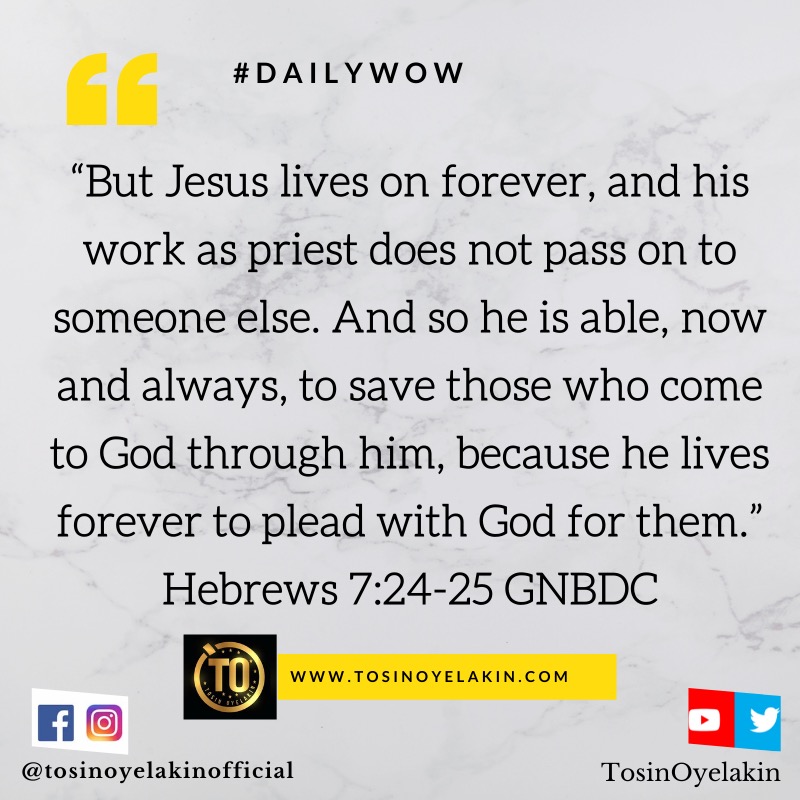 Prayer:
Father LORD, thank You so much for giving us the gift of Jesus Christ. Thank You for the life He lived and that which He lives. Because He lives, we have hope!
Please help us to realise more and more, who we are in Him. And as we know more of the Truth, let us live the life of freedom in Him, in Yeshua's mighty name. #Selah
Have a blessed day and stay safe under the blood ? Agape ❤️
*© Tosin Oyelakin, February 2022*
Music: Tosin Oyelakin – Christ Is Risen