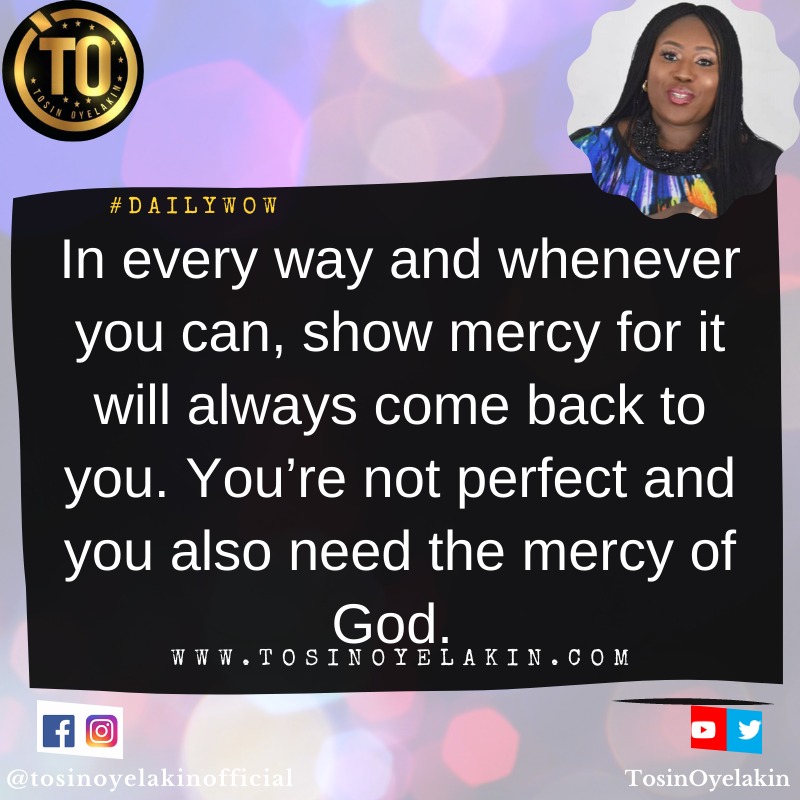 Uncategorized
Be Distinguished
Every single race has distinct features that distinguishes them from all others. The skin colour, hair texture, physical structure, ways and manner of life. These are some of the features that would make you guess what racial background anyone is from without even asking them.
When we choose to become part of the kingdom of Christ, we choose to distinguish ourselves from anyone outside of the kingdom through features that are identified with those of the kingdom.
One of these features is that we do not engage in worthless talks or arguments. Also, we do not moan about everything, including how the weather is never right, lol. When it warm, we complain; when it's cold, we moan. No, this should not be the expressions found in the children of God.
Somethings must set us apart from the rest if we are to shine like the stars. Don't fall into the traps of complaining or engaging in meaningless arguments. Doing this will only make you exactly like the world.
We are salt and bring sweetness and flavour to this world. We balance the taste, so it isn't all bitter and sour. Too much darkness and evil is going on that if we don't oppose with our lights, this world will become unbearable for everyone.
Be distinguished in your ways, looks, speech, acts and mannerisms. Be distinguished!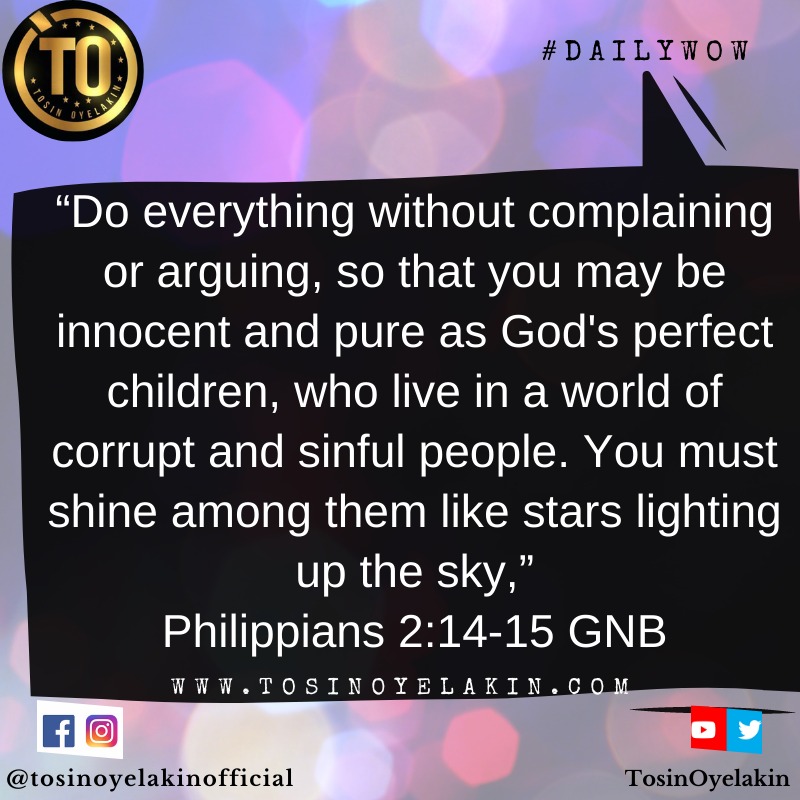 Prayer:
Father thank You for making us the ones that keep Your light and righteousness going here on earth, otherwise this world would be too dark and unbearable.
Please help us to stay distinguished from the world by staying away from those same things that they engage in; complaints and arguments. Help us to be the ones showing the world the righteousness and goodness of Christ in Yeshua's mighty name. #Selah.
Have a blessed day and stay safe under the blood ? Agape ❤️
*© Tosin Oyelakin 2021* ⁣