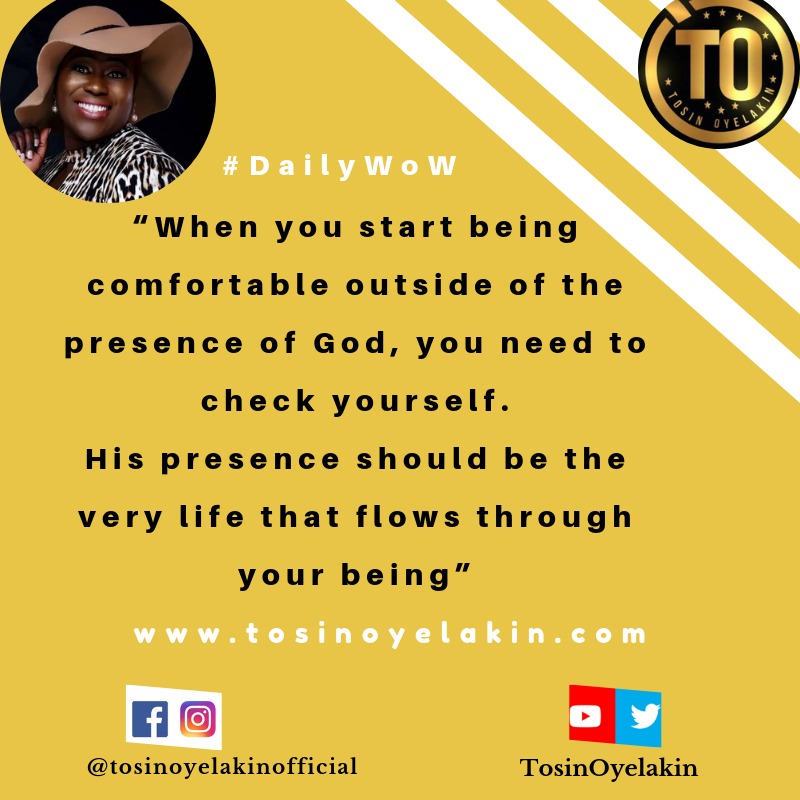 Uncategorized
Addicted To The Presence
There is nothing as wonderful as being in the divine life giving presence of God. Every minute and every second of each day, living with the consciousness of Yahweh's presence keeps you on a constant high.
.
.
As Christians, no other place should matter more to us than being in God's most satisfying presence. If we ever find ourselves outside His presence, it should feel like our life is being squeezed out of us.
.
.
When you start being comfortable outside of the presence of God, you need to check yourself. His presence should be the very life that flows through your being. Constantly yearned for and constantly sought after. There is so much to gain in His presence and so much to lose outside His presence.
.
.
Seek Him through your praise and adoration. Look for Him in His word and He will surely make Himself known to you! Let Him be the one companion that you speak with when no one else would listen. You can totally be yourself with Him … no need for any false airs! You will never get to know all there is know about Him. It'll take eternity, so better make a start now!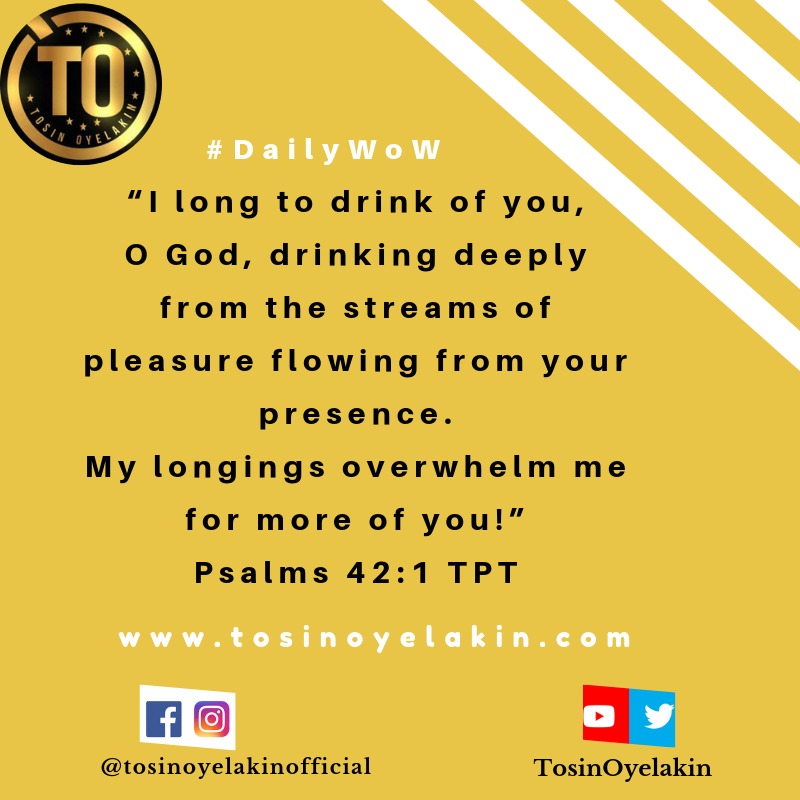 I pray that the Holy Spirit will stir up within our hearts a deep and never ending thirst for the streams of flowing pleasures from Yahweh's presence, in Yeshua's mighty name. #Selah
Have a glorious day! Agape ❤.